Harlequin Books Spotlight & Giveaway: Showcasing December titles

Turn Up the Heat by Lori Foster and Christie Ridgway and Victoria Dahl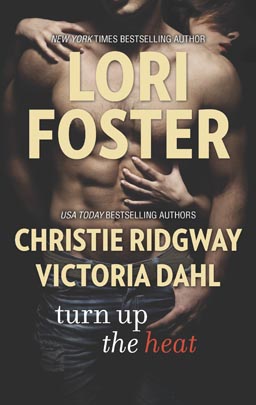 Three sizzling tales from three bestselling authors
Love Won't Wait by Lori Foster
Brendan "Brick" Carlisle is used to women falling at his feet, so shy waitress Merrily Loveland is a breath of fresh air—and an irresistible challenge. But before he can make his move, Merrily comes to him with an offer he can't refuse. If only their "no-strings" pact didn't leave him wanting so much more….
Beach House Beginnings by Christie Ridgway
She might have avoided Crescent Cove, California, for years, but no-nonsense Meg Alexander is confident she can handle a brief trip home. What she doesn't count on is the spark of desire she feels for Caleb McCall. Can a weekend in paradise convince her to give love a second chance?
Strong Enough to Love by Victoria Dahl
Photographer Eve Hill had always told herself that sexy Brian Stewart was off-limits. But now he's back in Jackson Hole, Wyoming, and Eve can't resist their long-denied attraction. When the reality turns out to be hotter than the fantasy, Eve might end up getting more than she bargained for….
Forged in the Desert Heat by Maisey Yates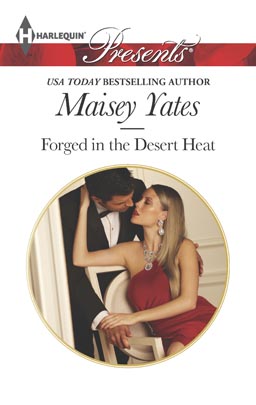 A woman that could start a war
The Gypsy Sheikh, betrayer, modern-day marauder—Zafar Nejem has been called many things. And now he is to be called Your Majesty. Returning to the throne of Al Sabah, his first act is to rescue American heiress Analise Christensen from her desert kidnappers.
Since Ana is engaged to the ruler of the neighboring kingdom, her discovery must be concealed until Zafar can explain her presence, or else he risks war. But as the sun rises over the sand dunes, so does the forbidden heat that burns between them, threatening everything….
A Gentleman 'Til Midnight by Alison DeLaine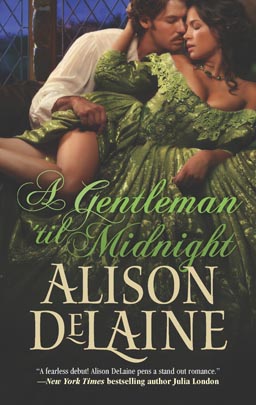 The complication they don't want…
Lady Katherine Kinloch survived captivity once. Now the notorious captain of her own ship, she refuses to let anyone jeopardize her hard-won freedom. But on a voyage to England to fight for her family's endangered estate, Katherine is thrown off course when she unknowingly rescues celebrated naval captain James Warre…a man who stands for everything she despises.
The passion they desperately need…
Haunted by regret for his role in her dark past, James is determined to be more than the cold, calculating officer Katherine expects. Her seduction is his obsession, but his pride hangs in the balance if he gives in to temptation. And hiding beneath the scorching attraction between them lies a secret that could force the two apart for good.
Blade to the Keep by Lauren Dane (e-book)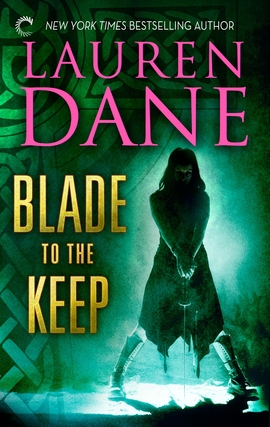 Canny and ferocious, with the power of an ancient Goddess in her belly, Rowan Summerwaite is the only person who can renegotiate the fragile Treaty between the Vampire Nation and the Hunter Corporation, the last line of defense for humanity. A meeting of this Joint Tribunal, as well as her new status as Liaison, sends Rowan straight to the last place on earth she wants to be, the childhood home she'd escaped so many years before–The First's Keep.
Raised at the knee of The First–the oldest Vampire and leader of the Vampire Nation–honed into a weapon by the Hunter Corporation, wielding ancient knowledge from the Goddess within, Rowan must navigate bloodthirsty Vampires and Hunters alike. And she's got to do it while managing a politically awkward but undeniably deepened romance with Scion Clive Stewart. Failure in her role as Liaison could mean all-out war, with humankind in the crosshairs. No pressure.
Walking the path between her two lives has already made Rowan a pariah. The choices she'll have to make will mean she becomes something even more Other and as a result she may lose those last shreds of home she has left.
See how Rowan's story began in Goddess with a Blade.
Copyright © 2000–2013 Harlequin Enterprises Limited. All Rights Reserved.
GIVEAWAY:

1 lucky reader will win print copies of A Gentleman 'Til Midnight + Forged in the Desert Heat+ Turn Up the Heat + Blade to the Keep (e-book)
To enter Giveaway: Please complete the Rafflecopter form and post a comment to this Q:

Did you happen to read the"Damsels In Distress" article posted on IBT which caused quite the rumblings? If you didn't you saved yourself a lot of distress as a romance reader…So Onwards: Tell me why you read romance novels…