Harlequin Books Spotlight & Giveaway: 
Showcasing JULY romance releases

!


Harlequin is one of the world's leading publishers of books for women. The Toronto-based company publishes more than 110 titles a month in 34 languages in 110 international markets on six continents. These books are written by over 1,300 talented authors worldwide, offering women a broad range of reading from bestseller fi ction to romance, from young adult novels to nonfi ction, from African-American novels to inspirational romance, and more. With half of its books sold overseas and a tremendous 95% outside Canada—it is both the country's most successful publisher and one of its most international businesses
Thank You Harlequin for providing giveaway copies of these titles!
Never Surrender by Lindsay McKenna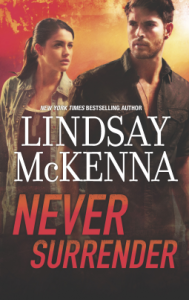 From Shadow Warrior…to hostage
Despite her sweet nature, Navy medic Bay Thorn's will is unbreakable. It has earned her not only the respect of her team, but also the love of Navy SEAL Gabe Griffin. And as soon as she wraps up the final six months of Operation Shadow Warriors in Afghanistan, she'll have her happily ever after….
Until her deployment goes horribly wrong.
Bay's medical expertise is needed by the Taliban, and she is taken hostage. Her captor is ruthless and cruel, and Bay isn't exempt from his evil intents. All that's left now is her resolve and the too-distant memory of Gabe—her last and only hope for rescue. And to pull Bay from hell, this SEAL will have to break every rule in the book. But will Gabe find the woman he loves…or a woman broken beyond recognition?
The Ultimate Playboy by Maya Blake
A virgin in the lion's den…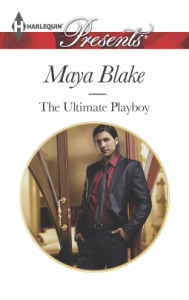 Tonight at the gaming tables of the impossibly exclusive gentleman's club Q Virtus ruthless billionaire Narciso Valentino is finally about to destroy his enemy. But one look at the club's curvaceous hostess assigned to see to his every need and he's willing to delay the moment of satisfaction—for another kind altogether….
Talented chef Ruby Trevelli is there to force Narciso to save her business—not give him her virginity. Yet beneath that lethally sexy exterior is a tortured man who believes himself beyond redemption, and Ruby is soon facing the ultimate temptation—with the ultimate playboy!
The Tea Shop on Lavender Lane by Sheila Roberts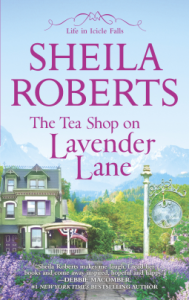 When it comes to men, sisters don't share!
After a fake food poisoning incident in L.A., Bailey Sterling's dreams of becoming a caterer to the stars collapse faster than a soufflé. Now Bailey's face is in all the gossip rags and her business is in ruins. But the Sterling women close ranks and bring her back to Icicle Falls, where she'll stay with her sister Cecily.
All goes well between the sisters until Bailey comes up with a new business idea—a tea shop on a charming street called Lavender Lane. She's going into partnership with Todd Black, who—it turns out—is the man Cecily's started dating. It looks to Cecily as if there's more than tea brewing in that cute little shop. And she's not pleased.
Wait! Isn't Cecily seeing Luke Goodman? He's a widower with an adorable little girl, and yes, Cecily does care about him. But Todd's the one who sends her zing-o-meter off the charts. So now what? Should you have to choose between your sister and the man you love (or think you love)?
Up to Me by Christi Barth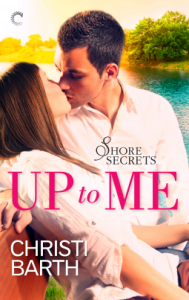 Ella Mayhew's always appreciated the beautiful view of Seneca Lake from the spa window of her family's hotel.But the view improves dramatically when a hot stranger runs across the grounds—shirtless. He's the first man to kickstart her hormones in the three years since she lost her parents, and she doesn't even know his name.
Graydon Locke's on his umpteenth undercover assignment. The routine's always the same: assess a business, recommend it for closure, then roll out before anyone discovers his decisions impact hundreds of lives. He's always believed nothing good comes out of small towns. Why would this one be different? Then he makes two classic rookie mistakes—falling for the sweet, sexy girl who owns the very business he's on the verge of axing. And letting the town's residents get involved in both his life, and his relationship with Ella.
Ella's the best thing to ever happen to Gray, but he's lied to her from the start. If he pulls the plug on Mayhew Manor, the entire town may crumble. Ella couldn't save her parents, but it's up to her to save their hotel. Even if that means turning her back on true love.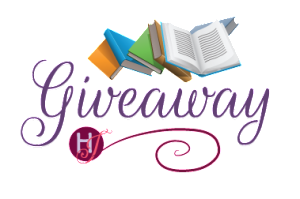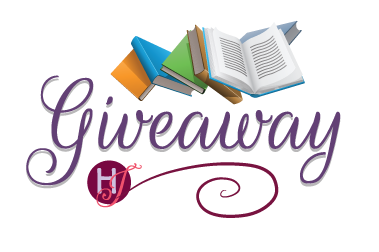 GIVEAWAY: 

Print copy: Never Surrender by Lindsay McKenna + The Ultimate Playboy by Maya Blake + The Tea Shop on Lavender Lane by Sheila Roberts + Up to Me by Christi Barth (ebook)
To enter Giveaway: Please complete the Rafflecopter form and post a comment to this Q: 

What was the last Harlequin book you read? Would you recommend it to readers here?