Harlequin Books Spotlight & Giveaway: Showcasing November Titles!

The Perfect Match by Kristan Higgins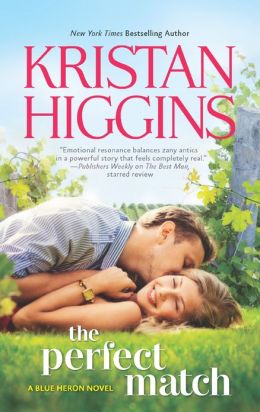 What if the perfect match is a perfect surprise?
Honor Holland has just been unceremoniously rejected by her lifelong crush. And now—a mere three weeks later—Mr. Perfect is engaged to her best friend. But resilient, reliable Honor is going to pick herself up, dust herself off and get back out there…or she would if dating in Manningsport, New York, population 715, wasn't easier said than done.
Charming, handsome British professor Tom Barlow just wants to do right by his unofficial stepson, Charlie, but his visa is about to expire. Now Tom must either get a green card or leave the States—and leave Charlie behind.
In a moment of impulsiveness, Honor agrees to help Tom with a marriage of convenience—and make her ex jealous in the process. But juggling a fiancé, hiding out from her former best friend and managing her job at the family vineyard isn't easy. And as sparks start to fly between Honor and Tom, they might discover that their pretend relationship is far too perfect to be anything but true love….
Wyoming Bold by Diana Palmer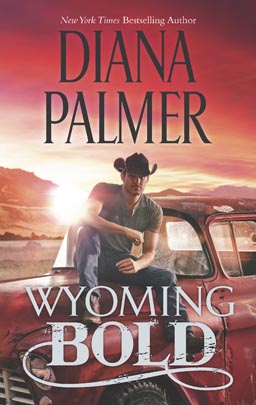 New York Times and USA TODAY bestselling author DIANA PALMER is back with a thrilling new story featuring the Kirk brothers of Wyoming
Former border agent Dalton Kirk thought his life was over—literally—when a gang of smugglers left him for dead. Defying all odds, he survives his ordeal and returns to his Wyoming ranch ready to dedicate his future to a more peaceful home on the range. Until lovely Merissa Baker knocks on his door.
Merissa is well aware of her reputation as the local eccentric—she knows things before they happen—and she's had a vision that Dalton is in danger. Even though her beliefs clash with Dalton's cowboy logic, she's determined to save the handsome rancher she's secretly loved forever.
Visions? It's all ridiculous to Dalton…until things start happening that prove Merissa right. And now Dalton is not the only target—so is Merissa. Can Dalton be bold enough to trust the unknown? Is this Wyoming man ready to love?
What the Bride Didn't Know by Kelly Hunter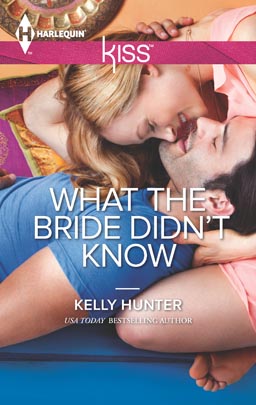 Shh…it's a secret!
Special ops expert Trig Sinclair is a man's man, and that means he knows the cardinal rule of the bro code—no matter how dynamite Lena West is, as his best friend's younger sister, she's strictly off-limits!
But when a secret mission to Istanbul sees Lena and Trig pretending to be married (and sharing a bed!), he finds himself in a whole new world of sweet torture…. But if Trig thinks playing the honor-bound hero is tough, it's got nothing on how Lena feels when she discovers what her "groom" is really hiding….
One Night with the Laird by Nicola Cornick
Can true love be born from scandal?
She is young and beautiful and fashionable, Edinburgh's most flirtatious hostess. But within the merry widow beats a grieving heart. Lady Mairi mourns the husband she lost two years before—and no matter how accomplished a lover Jack Rutherford may be, their wanton night together was an encounter of the body only, and Lady Mairi would prefer to forget it.
But when Mairi is threatened by a blackmailer, Jack is the only man who can protect her. As they work together to uncover where the danger lies, their passion reignites. Little by little, the masks they wear burn away, and their most private secrets come to light….
Improper Arrangements by Juliana Ross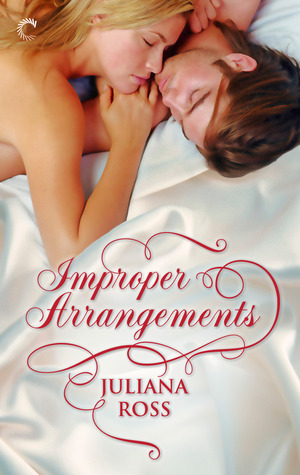 France, 1866
A reckless infatuation nearly ruined Lady Alice Cathcart-Ross in her youth, but from the moment she spies Elijah Philemon Keating scaling a rock face without a rope in sight, the man awakens her long-buried desire. Alice has come to the high Alps in search of a mountaineer, and in Elijah she finds the guide of her dreams.
Though Elijah is known as one of the greatest explorers of the age, a tragic accident has destroyed his taste for adventure and society. Elijah can't deny his attraction to Alice, but he resolves to avoid the entanglement that could accompany it. He promises Alice one week in the Alps, and no more.
Alice agrees, valuing her independence above all else. But as the heights they climb by day are overshadowed by the summits of passion they reach at night, these vows become harder and harder to keep…
For more improper lords and ladies from Juliana Ross, downloadImproper Relations today!
Giveaway:
The Perfect Match Kristan Higgins
Wyoming Bold Diana Palmer
What the Bride Didn't Know Kelly Hunter
One Night with the Laird Nicola Cornick
e-copy: Improper Arrangements Juliana Ross
To enter Giveaway: Please complete the Rafflecopter form and post a comment to this Q: 

What did you think of the books spotlighted here? Want to read more? Tell me which of these titles you would like to win and why?
Copyright © 2000–2013 Harlequin Enterprises Limited. All Rights Reserved.