HEA Book Club LIVE CHAT:
 In Love Again by Megan Mulry

Megan Mulry writes sexy, stylish, romantic fiction. Her first book, A Royal Pain, was an NPR Best Book of 2012 and USA Today bestseller.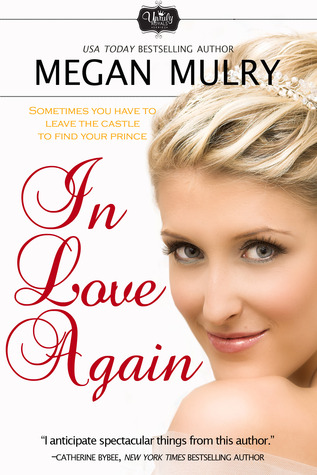 SECOND CHANCE…
The Marchioness of Wick is about to get a second chance at life…whether she wants it or not. After twenty years in a loveless marriage to a duplicitous British aristocrat, Claire Heyworth Barnes finds herself broke and alone. Encouraged by her dynamic American sisters-in-law, the shy royal decides to start over in New York City. When she lands a job with a famous interior designer, Claire accidentally reconnects with the first-and only-man she ever loved.
FIRST LOVE…
Benjamin Hayek has never forgiven Claire for the heartless way she left him when they were teenagers in the south of France. And even if he could, Claire's not sure she has the courage to contend with how he makes her feel. Can they build a new love from an old flame? Or will a bitter history and a complicated future stand in their way?
 Buy Links: Amazon | B & N | iBooks |
nbsp;
Book club LIVE CHAT details:

The chat window below will go live on May 29th at 6:00PM PT, 9:00 PM ET.

Author Megan Mulry will be joining us for a live Q&A
Interested in being a Part of the HEA Book Club? Click HERE to join!
Thanks for joining us this evening  

Heather & Sara