Our Feb book club pick is Undeniably Yours by Shannon Stacey.
Here's the Blurb:
One-night stand + two percent condom failure rate = happily ever after?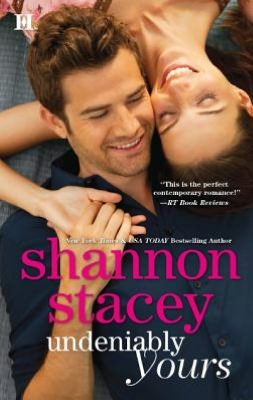 Bar owner Kevin Kowalski is used to women throwing their phone numbers at him, but lately he's more interested in finding a woman to settle down with. A woman like Beth Hansen. If only their first meeting hadn't gone so badly…
Beth's tending bar at a wedding when she comes face to face with a tuxedo-clad man she never thought she'd see again. She tries to keep her distance from Kevin but, by last call, she can't say no to his too-blue eyes or the invitation back to his room. Then she slips out before breakfast without leaving a note and, despite their precautions, pregnant.
Kevin quickly warms to the idea of being a dad and to seeing where things go with Beth. After all, he's not the player she thinks he is. But she's not ready for a relationship and, given his reputation, it's going to take a lot to convince her to go on a second date with the father of her child…
Mark your calendars: The HEA Book Club Live chat date for Undeniably Yours by Shannon Stacey be held Thursday Feb 21st at 6:00PM PST, 9:00 PM EST.

Author Shannon Stacey will be joining us for a Q&A. Our last book club chat was a lot of fun, we hope you can join us.
And to Kick off the discussion:
~ As a potential reader the cover is often your initial introduction to a book; it must gain your interest, then convey the vibe and tone of the story quickly. Based on the cover alone would you have considered purchasing this book? Why or Why not?
Here's the original cover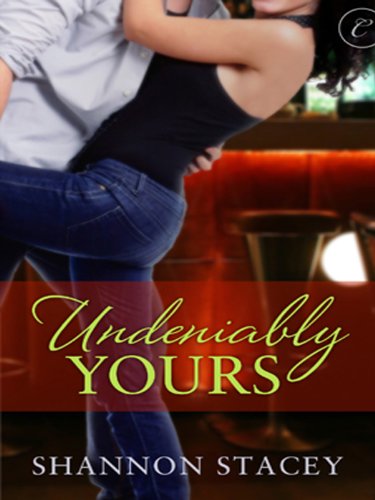 Current Cover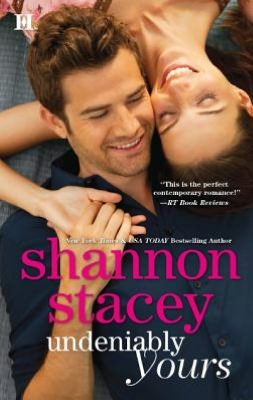 Australian Cover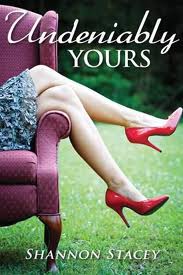 Sponsors: