HEA Book Club Pick for April:

On The Island

by Tracey Gravis – Graves

Heather & I are extremely excited about our April pick On The Island, we can't wait to chat with you all about this book on April 25th. On The Island was also HJ's Top pick of 2012.
Two people stranded on an island struggle to survive—and slowly fall in love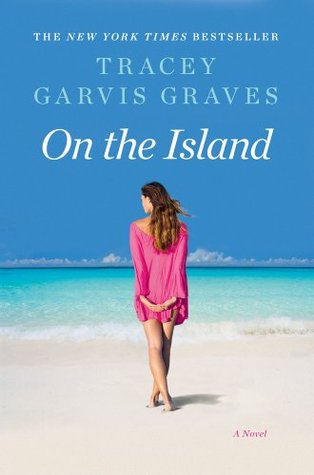 Anna Emerson is a thirty-year-old English teacher desperately in need of adventure. Worn down by the cold Chicago winters and a relationship that's going nowhere, she jumps at the chance to spend the summer on a tropical island tutoring sixteen-year-old T.J.
T.J. Callahan has no desire to go anywhere. His cancer is in remission and he wants to get back to his normal life. But his parents are insisting he spend the summer in the Maldives catching up on all the school he missed last year.
Anna and T.J. board a private plane headed to the Callahan's summer home, and as they fly over the Maldives' twelve hundred islands, the unthinkable happens. Their plane crashes in shark-infested waters. They make it to shore, but soon discover that they're stranded on an uninhabited island.
At first, their only thought is survival. But as the days turn to weeks, and then months, the castaways encounter plenty of other obstacles, including violent tropical storms, the many dangers lurking in the sea, and the possibility that T.J.'s cancer could return. As T.J. celebrates yet another birthday on the island, Anna begins to wonder if the biggest challenge of all might be living with a boy who is gradually becoming a man.
 Mark your calendars: The HEA Book Club Live chat for On The Island by Tracey Gravis – Graves will be held

 Thursday April 25th at 6:00PM PDT, 9:00 PM EST.

Author

 

Tracey Gravis – Graves

 

will be joining us for a Live Q&A. 
Here's excerpt from Sara's May 2012 interview with  Tracey Gravis – Graves   
When did you first start writing? Did it take a long time to get your first book published?
Tracey: I've always been interested in writing and took a few fiction writing classes in college. I started blogging in 2008 and decided to try my hand at novel writing in 2010. I self-published On the Island after querying 14 agents and receiving 14 form rejections.
Sara: What was the inspiration behind "On the Island"?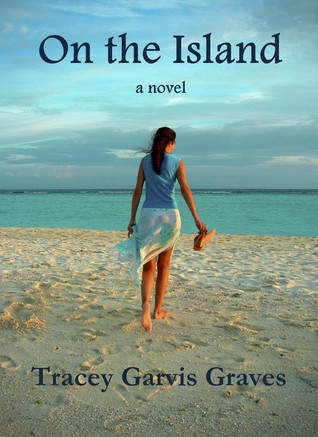 Tracey: I loved the T.V. show Lost and I really enjoyed the movie Castaway. I've loved the desert island premise since my mom took me to see The Blue Lagoon when I was thirteen. I knew I wanted to write a desert island book, but unlike Lost, I wanted it to be a contemporary novel, without any supernatural elements. I wanted to try and make it as realistic as possible even though the odds of actually surviving something like that are very low. I'd probably last two days (if I was lucky).
What inspired you to pick an older women (teacher) / younger man (student) – A pretty BOLD theme for any debut author to pick?
I knew I needed to have a compelling and interesting pairing for the main characters. I wanted to put two people on the island that shouldn't ever be together and see what unfolded.
Were you wary at all of how this book would be perceived / received by readers?
Yes! Terrified, actually. But that was part of the challenge. If I could make a reader care about the characters, maybe even fall in love with them a little bit, they'd be much more forgiving about anything that happened between them.

What was the hardest part of writing "On the Island"?
Tracey: The research! On the Island takes place in the Maldives so I did extensive Internet searches to learn everything I could about a place that is very far away from where I live.
[divider_line]
A BIG Thank You to  

All Romance Ebook

and  Plume books  for providing giveaway copies to HEA Book club.
Winners:  

Pennie | Tammy | Jennifer | Pam B | Heather | Melody |
Howz the reading coming along? What do you think of the book so far?