ionRomance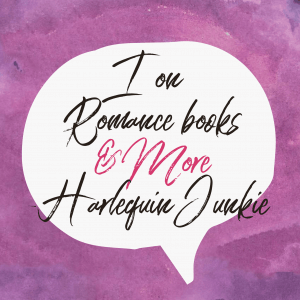 Love is the Magical Touch – Fantasy/Romance

My favorite genre in the entire universe has always been fantasy. There's just something about being transported into an entirely different world that completely enraptures me as a reader. When I read, for the most part, I read to escape. For the moment I'm reading a fantasy novel I can be a princess, a badass queen – I can be my own knight in shining armor.

I love reading about new worlds that an author creates with sometimes even a new language. Fantasy is a beautiful world where an author's creativity knows no bounds. Anything can happen. The princess can fall in love with the once evil dragon. The queen can defeat her enemies using a magical power that showcases her strength. Wolves can sometimes talk, and faeries can enchant you with their beauty, grace, and magical touch.

However, there seems to be a drought when it comes to fantasy/romance. Now, don't get me wrong, there are some amazing fantasy/romance series and standalones out there but not enough to satisfy the craving I have for all things magic, sword fights, and epic love stories.

For example, I am a fan of Game of Thrones but there's no romance! (And whatever romance there is…well if you've watched the show you know what happens…) Every time I see Game of Thrones I'm left with this craving for an epic fantasy/romance but there's rarely anything to quench that craving.

My favorite stories are ones filled with battles, rebellions, magic and through it all a love story so deep and true it takes my breath away. I love to be transported into a world where anything can happen and no matter how hard it gets, love can conquer all because love is the best magic there is.

Recently, a friend of mine recommended 'A Court of Thornes and Roses' by Sarah J. Maas and I have been devouring it. It has everything I love about fantasy – a great cast, magic, villains, a selfless heroine willing to save those she loves, and a slow-burning romance that I know has the potential to ruin me – in the best way, of course.

Also, anything by Grace Draven is sure to be a fantastical hit. Her novel 'Radiance' was such a delight to read. It truly was fantasy/romance at its best. The 'Tairen Soul' series by C.L. Wilson was my first foray into fantasy/romance and I've never looked back. If you love fated mates, then this is the series for you. A love that was fated to be set against a whimsical world where evil lurks in the shadows and the good people of the 'fading lands' fight to stop it.

Fantasy is whimsical and completely pulled from the imagination, but it has so many elements that mimic real life. Wars, death, love and hope. Every adventure in a fantasy novel reflects the adventures we take on in life. Maybe that's why I love fantasy so much. Through the characters, I can put on my armor and charge at whatever obstacle I'm facing. I can slay my dragons and defeat evil. The quote below is from C.L. Wilson's Tairen Soul series and it perfectly captures why I love fantasy and the amazing writing often showcased within the magical pages.
"Hope was a fragile flicker that he wanted to cup with both hands to protect against the harsh winds of reality."
I'm always on the lookout for fantasy/romance! What are some that you love? Do you wish there were more fantasy/romance stories out there?
Cathy
Connect: Twitter