ionRomance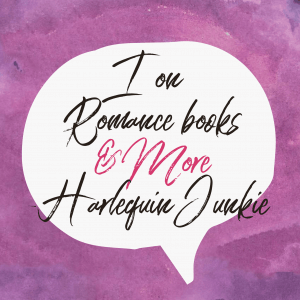 The Importance of Inclusive Books
This post has been something I've wanted to write for a very long time, but it's been something I have been hesitant on writing. Yes, because it's been a controversial topic and a soft spot in the community for the past few months but mainly it's because this topic is important to me and I wanted to make this post perfect. I wanted it to convey everything accurately and touch on every dimension when it comes to this issue but as a writer, and as a blogger, there's a moment when you realize not everything has to be perfect. Not everything has to sound like a scholarly article with every question having an answer. Mainly, whatever you write, it just has to be genuine. So this is a post about my experience. About why this issue is important to me and this opinion is my own and every word I wrote was carefully thought out and came from a place of genuine love and respect.

Diversity in romance. I know, there are many people who are probably tired of hearing about this and that's okay. I understand that. For a while, I didn't want to read anything that had to do with the low statistics of inclusive romances because it was disheartening. Romance is the place for happiness and magic, not for the reality of a world currently in a continuous argument about the lack of inclusivity not only in the romance community, but in many other aspects of life as well. Books are supposed to be a distraction, a place for us to come to catch a breath from what can sometimes be a broken reality.

However, here's why the lack of diversity in the publishing world has started to affect me. It's something I've always noticed but I always brushed it off. Who cares if the heroine doesn't have the same skin color as me or the same cultural background as me? It's what is on the inside that counts, and I still firmly believe that. But, recently it seems like the world has been in a state of turmoil. Politics aside, there have been viral videos that always seem to find there way to my screen whether through my phone when I'm scrolling through Twitter, or on TV when watching ABC News with David Muir. It seems like almost every day there's a video of someone yelling hurtful things at people who look like me. Who have the same brown skin as me and no matter how much I try to avoid it, which I do everything in my power to ignore these videos, they still get to me. I could turn off my phone and I would still see it when I watched the news later that night. I could turn off my TV but I'd still hear about it. My mom, worriedly talking to my grandmother in the kitchen, "did you see what happened in Charlottesville?"

Books have always been my comfort. My source of inspiration and encouragement. Reading about a character I've come to love and adore defeating their own obstacles always encouraged me to go out and defeat any obstacles in my way. But now, there's an added dimension to my reading. I want to read about the girl who looks like me. The girl who has the same brown skin as me. I want to read about her falling in love with the way she looks despite a world that seems determined to make her see her skin color as an obstacle. I want to read about the girl who sees the same things I do, has faced the same things I've faced, and has conquered them all. In a world where we are saying things like "white supremacists have started protesting in the streets", I want to read the story about a young brown or black girl loving her skin color, despite seeing news that is scary, and facing the world head on and achieving all of her dreams. Because I can handle this. I know not everyone are like the people who are yelling hurtful things at others. I know that those people are rare and few. But for the little girls who are still growing into themselves, the girls who are still learning to love who they are, we need inclusiveness in every aspect so they can be reminded that they don't have to be afraid. They don't have to put weight behind racist words. All they need to do, is love themselves- everything about themselves from skin color, to language, to culture. And, most of all, to lean into love in the face of hate. "When your heart hurts, lean into love even harder."

So I have set out to do just that. Currently, I am a mentee in the Representation Matters Program. It's a program dedicated to increasing diversity in the book publishing industry. My mentors are wonderful people who are trying to make the world of book publishing a place where everyone can see themselves and their experiences represented.

Other organizations have been implemented to help bring more inclusivity into the world of book publishing. There is the 'Minorities in Publishing' podcast that highlights underrepresented people in publishing. This podcast brings their voices to the forefront. There is a wonderful program named 'We Need Diverse Books' which grants scholarships to young students who are looking to land internships in New York with publishing houses.
'Women on Comics' write about comics and geek culture centered on women and diversity in an industry dominated by men. There is 'People of Color in Publishing' whom always give industry tips on how to increase inclusiveness in the world of publishing. And, of course, there is the wonderful 'WOC In Romance' where they "promote the works of Women of Color & Native and Indigenous Woman in Romance Fiction."

I know that in this post I've only talked about diversity in terms of ethnicity and skin color but there is more to the words "diversity" and "inclusive". There are those who are disabled and want to see themselves represented in a romance novel where they can read about their own HEA. There is the LGBTQ+ community who want to read about love stories centered on their own experiences.

Romance novels are a wonderful place to experience amazing emotions that leave you with a satisfying HEA and it's comforting to read about someone with the same experiences as me getting their own beloved HEA.

I understand that there are many different opinions on this and I would love to hear from everyone. Do you want to read about someone who shares the same cultural background as you? Have you read a character that has the same culture as you and if so, was it a different reading experience? Lastly, would you read a novel where the characters are different from you in terms of skin color, ethnicity, or culture?
Cathy
Connect: Twitter