LoveSwept Spotlight & Giveaway:
Showcasing MAY Romance Titles!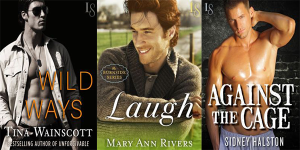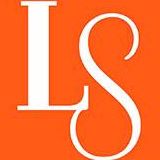 LOVESWEPT, the e-originals imprint from the Random House Publishing Group, brings the best, the boldest, and the newest voices in romance directly to savvy readers.
Twitter | Facebook | Website |
Thanks to LoveSwept I have e-books of MAY titles to giveaway!
Laugh by Mary Ann Rivers
Mary Ann Rivers continues her Burnside family series—perfect for readers of Kristan Higgins, Jill Shalvis, and Ruthie Knox—as two people try to share their hearts without losing their cool.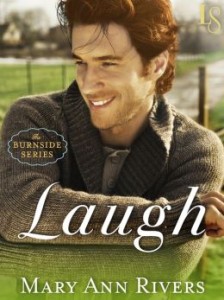 Dr. Sam Burnside is convinced that volunteering at an urban green-space farm in Lakefield, Ohio, is a waste of time—especially with his new health clinic about to open. He only goes to mollify his partner, suspecting she wants him to lighten up. Then Sam catches sight of Nina Paz, a woman who gives off more heat than a scorcher in July. Her easy smile and flirty, sizzling wit has him forgetting his infamous need for control.
Widowed when her husband was killed in Afghanistan, Nina has learned that life exists to take chances. As the daughter of migrant workers turned organic farmers, she's built an exciting and successful business by valuing new opportunities and working hard to take care of her own. But when Sam pushes for a relationship that goes beyond their hotter-than-fire escapades, Nina ignores her own hard-won wisdom. She isn't ready for a man who needs saving—even if her heart compels her to take the greatest risk of all: love.
Wild Ways by Tina Wainscott
The Justiss Alliance returns in USA Today bestselling author Tina Wainscott's novel of outlaws and daredevils, as the search for a missing woman forces two brave souls to tap into their wild side.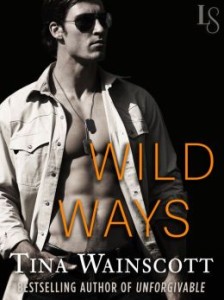 When her sister, Diana, rides off into the sunset with a member of the Kings of Chaos motorcycle gang, Mollie Reagan is beyond worried. Two weeks later, a desperate call from Di is abruptly cut off, launching Mollie on a dangerous search.
Before Julian Cuevas receives his first assignment for the Justiss Alliance, he finds one of his own: a beautiful, courageous woman looking for her sister in the dark world of violent criminals. Soon Mollie's mission is Julian's mission—one he'd give his life for.
Mollie is used to going it alone. Trusting one stranger is hard enough, but Julian brings a whole team from the private "security" firm he works for. The sexy SEAL is living proof that some people can be counted on, even if her savior is a well-armed world-class sniper riding in on his Harley. From head to toe, Julian is a lethal weapon—and now he's taking aim at fulfilling Mollie's every desire.
Against the Cage by Sidney Halston
In her Loveswept debut, Sidney Halston turns up the heat as a sexy cage fighter shows a former bookworm how delicious a few rounds between the sheets can be.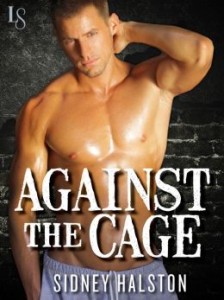 For Chrissy Martin, returning to her Florida hometown always seems to bring bad luck. The day starts with a breakup text, followed by a jailhouse phone call from her troublemaker brother. Now a routine traffic stop has ended with her accidentally punching an officer . . . in a delicate place. Then Chrissy realizes that the hot cop on the receiving end of her right hook is none other than the man from her teenage fantasies.
Jack Daniels knows how to take a hit. After all, when he's not chasing reckless drivers, he's kicking ass in a mixed martial arts ring. So what takes his breath away isn't the low blow, but the woman who dealt it: a gorgeous knockout with legs Jack wouldn't mind being pinned under—who just so happens to be his best friend's nerdy little sister, all grown up. Soon their instant chemistry leads to a sizzling affair, but Jack and Chrissy are fighting an uphill battle if they want to make love last beyond the final bell.
Giveaway: (e-book from retailer of choice)
E-book: LAUGH by Mary Ann Rivers
E-book: WILD WAYS by Tina Wainscott
E-book: AGAINST THE CAGE by Sidney Halston
To Enter Giveaway: Please complete the Rafflecopter form and post a comment: 

Tell me which of these books caught your attention and why?