Caught Up in You by Kim Boykin: Shelby Worthington had been in love with Declan Enright for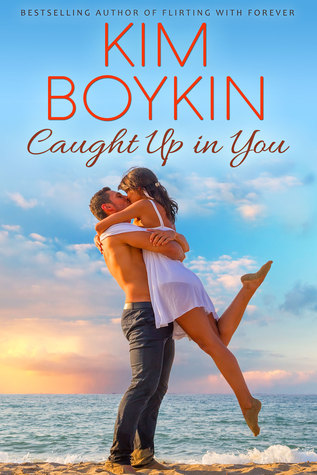 about forever. The problem was he didn't see her as anything other than a friend. So time went by and they moved apart and on with their lives.
Sometimes fate has a way of intervening though and they reunited as "friends" back in Magnolia Bay. Friendships take all forms though and as time and people change so do those relationships.
Ms. Boykin takes her readers back to Magnolia Bay in this short novella where it's reaffirmed that people can change and sometimes you need some space to see what's right in front of your face.
Caught Up in You by Kim Boykin is a quick read and while a good plot not a twisting one. It's perfect for a quick read by the pool that will end with smiles and love.
Book Info:

Published April 21st 2015 | Tule Publishing |
After attending her baby sister's destination wedding, Shelby Worthington decides she's ready to do some husband hunting of her own. The only problem? She's still insanely attracted to Declan Enright, her high school and college crush. He's now a wildly successful painter who's temporarily back in Magnolia Bay, but Declan should be Shelby's last choice for possible husband material. He didn't earn the reputation of runaway groom for nothing…
Declan has worked hard to make his mark on the New York art scene and has succeeded at everything he's ever done…except love. But Declan has come back to the Bay to change that and care for his dying father, even if he's still never forgiven Declan for leaving the family business. Shelby is determined to steer clear, but while her lips keep saying no, her heart is pounding out yes each time she and Declan are together. While she can't deny her attraction, Shelby's convinced that Declan's track record means he will break her heart. Or has Declan changed for good, and made love worth the risk?