He Will Be My Ruin by K.A. Tucker: With the news of her best friend's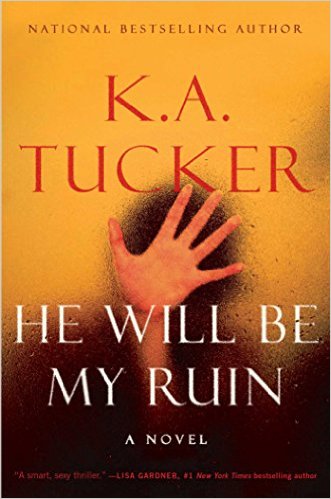 suicide, Maggie returns to New York City to take care of Celine's belongings. But as Maggie learns more about what happened and Celine's secret life, she becomes more and more convinced that this suicide was actually a murder.
The story takes twists and turns as Maggie explores the people in Celine's life and discovers who the true culprit is. As Maggie works her way into their lives, she becomes intertwined with the same men and puts herself in danger.
First things first, He Will Be My Ruin is not a romance. It's a murder mystery, and while I was lightly surprised at times I can't say it was an original storyline.
I enjoyed Maggie's exploration of Celine's true life, which I got peeks of through Celine's diary entries, but I can't say I particularly liked either character. They both came across as bitter. Although, I did some of the side characters and the world created by them as they injected a bit of life and trouble into the story.
One aspect I really enjoyed was Celine's antiquing hobby. It added an interesting facet to the story and a unique trait to Celine.
Overall, I didn't love the story, but for any murder mystery fan I would recommend given the death to solve. It was not a romance read, which for me was too bad because I would have appreciated at least one romance gone right in the story.
Book Info: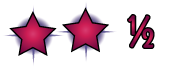 Publication: February 2, 2016 | Atria Books |
The USA TODAY bestselling author of the Ten Tiny Breaths and Burying Water series makes her romantic thriller debut with this heartpounding story of a young woman determined to find justice after her best friend's death, a story pulsing with the "intense, hot, emotional" (Colleen Hoover) writing that exhilarates her legions of fans.
Twenty-eight-year-old Maggie Sparkes arrives in New York City to pack up what's left of her best friend's belongings after a suicide that has left everyone stunned. The police have deemed the evidence conclusive: Celine got into bed, downed a bottle of Xanax and a handle of Maker's Mark, and never woke up. But when Maggie discovers secrets in the childhood lock box hidden in Celine's apartment, she begins asking questions. Questions about the man Celine fell in love with. The man she never told anyone about, not even Maggie. The man who Celine herself claimed would be her ruin.
On the hunt for answers that will force the police to reopen the case, Maggie uncovers more than she bargained for about Celine's private life—and inadvertently puts herself on the radar of a killer who will stop at nothing to keep his crimes undiscovered.