High Risk by Simona Ahrnstedt is the third book in the Only One Night Series. Tom Lexington has left the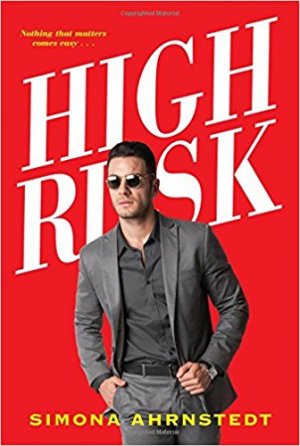 special forces, and after a private rescue mission went wrong, he has secluded himself in a small town called Kiruna. Journalist Ambra Vinter is sent to Kiruna to cover a story, however, she has a past in the town that she would rather not face. She's initially wary of Tom, but once they get to know each other, they realize they need each other to help them heal and move on from the past.
Having read the previous book, Falling, I was interested in seeing what happened to Tom after his helicopter went down while trying to save Dr. Isobel Sorensen. I'll admit I was disappointed and had hoped I would enjoy his book more.
I found this book to move slowly, very slowly. I often found attention drifting away and had to put it down and walk away more than a few times. Eventually I even resorted to skimming over sections that seemed to drone on, but I still didn't feel like I was missing anything by doing that. There is some action towards the end of the book, but at that point it was too late to save it for me.
If you've read the two previous books, David, Alexander, and Isobel make an appearance in this one. If you haven't read the previous books, I would recommend at least reading Falling, because it's where the rescue mission occurred and where Tom first went missing.
I've read all three books in the series. I didn't love any of them, but I think this was the one I enjoyed the least. It just didn't work for me as it felt like it was drawn out too much.

Book Info: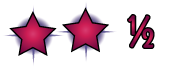 Publication: March 27, 2018 | Kensington | Only One Night #3
Ambra Vinter dreams of making it to the top of her chosen field. But instead, the beautiful young journalist is sent on assignment to Kiruna, a tiny mining town far north of Stockholm, chasing after yesterday's news. In December, this is a place on the edge of darkness—and Ambra's memories of it are just as bleak, for it is where she once suffered at the hands of a brutal foster father. Yet it is here, in the middle of nowhere, that she meets a man who takes her breath away . . .
Tom Lexington has left Special Forces for a career in private security. But he is still haunted by a mission that almost cost him his life—and by the woman who shattered his heart. When he meets Ambra in a café, she brings a promise of light, and heat, to his life—if he dares to let go of all he's been holding onto.
Now, as Ambra risks looking more closely at her own painful past, and stumbles into a story that's hotter than she ever expected, she and Tom must decide whether to take a chance on each other and come in from the cold . . .