Hot and Bothered by Serena Bell: Haven Hoyt was all about the image and hers was perfect, or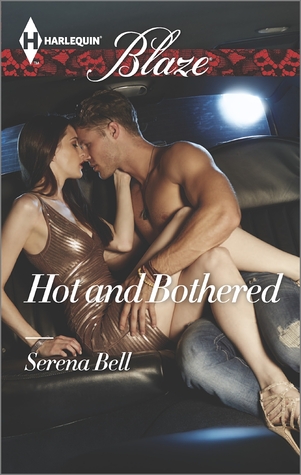 at least as close as possible. Which was a good thing considering she was an image consultant after all. The problem was her love life though. She wasn't finding the right image there, and hadn't for over two years. So she was set up with a "match maker" and a new client.
Mark Webster had been on the top of the charts; his pop group was amazing and had a ton of groupies. That is until he hit a fellow guitarist and the band split up. Now Mark was getting by on wedding gigs and the random appearances, still living up to the bad boy image though. However it seemed the bad boy was going to have to transform into the good man when a reunion tour was talked about.
Haven wasn't sure when she saw her new client, Mark, for the first time. Then when she took him out for a hair cut and some shopping she really wasn't sure, only this time she wasn't sure about her libido. Can the two of them make it through without the bad boy bringing down the good girl? Will the good girl make a clean cut from the rough edges? Or will there be a happy medium reached?
Oh my, someone get out the fire extinguishers. This book is hot and amazing! It's more heat than most harlequin's but it is tasteful and gives the novice a taste of things like exhibitionism and control. The characters are relatable and though they are both coming from it at different angles they realize it's not about judging a book by its cover.
Hot and Bothered by Serena Bell is a great steamy read about what lays under the "perfect" image.
Book Info:

Publication: December 16th 2014 by Harlequin
Turning a certified disaster into a certifiable dish!
Image consultant Haven Hoyt needs to take former pop superstar Mark Webster from boozing, brawling mess to presentable musician; capable of keeping his tacky boot out of his mouth. Mark has no interest in being molded, but once she's finished with him, he'll be a work of art.
Haven has very simple rules for herself: be perfectly put together, don't crack under pressure and never sleep with your client! But under the scruff and the surly attitude, Mark is hot. Haven's careful image is unraveling with every look of lust and too-tempting touch. This talented musical hunk wants to pluck her strings. If she's not careful, she'll fall for her work of art and break each of her rules in the process!