Hot on the Ice by Anna Sugden  finds chocolatier Lily Eddison and her partner about to lose the place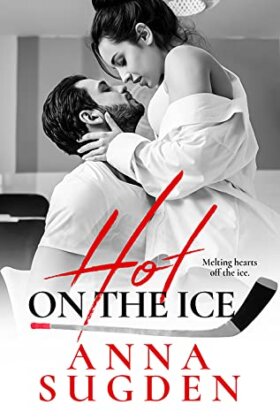 where they currently make their chocolates. In need of an investor, hockey player Dante "Fireman" Taylor steps up, only Lily isn't thrilled about it. Years earlier, Dante had broken Lily's heart by cheating on her and publicly humiliating her. Dante always regretted it and wants nothing but to prove to Lily that he's changed and deserves another chance. But with a stalker on his tail, will he have to walk away from her once again?
As a hockey fan, I appreciated the fact the author got all the terminology correct. All too often it's clear that an author has no idea about the sport, but that was not the case here. I liked getting to see Dante interact with his teammates both on and off the ice, and I liked Lily. She doesn't immediately cave and forgive Dante. She makes him work for a second chance, which I appreciated. My main issue with the story is Dante and how he handles things.
While he was young when he originally hurt Lily, I found his excuse for his actions to be weak. If he only talked to Lily about what was going on, they might have been able to have worked something out. Apparently older Dante didn't learn anything from younger Dante. He doesn't report his stalker to the police. He doesn't try to get a restraining order. Instead, he just keeps telling her to leave him alone which obviously wasn't working, and I got frustrated hearing it over and over again. If he didn't want to go to the police directly, then he should have at least brought it to the attention of his agent, who should have then been able to advise him on what to do. He insists on going it alone, once again finding himself faced with possibly having to hurt Lily. And, once again, he doesn't really tell Lily what's going on. There was zero growth in how he handled things right out of high school compared to how he handled things years later. His communication skills are lacking, and I was disappointed with how he handled things overall.
The romance overall was lackluster. By the time the book was over, I didn't really care if Dante and Lily ended up together because there didn't seem to be a whole lot of chemistry between them. I found myself more interested in what was going on between Dante's teammate, Noah, and Jessie, who works in the team's marketing department, as there were hints of a developing romance there.
I found it to be an ok read. If you're looking for a second chance romance though, I believe you can find other ones out there where the characters have better chemistry and more character growth.
Book Info: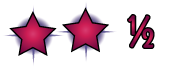 Publication: February 22, 2021 | Entangled: Amara |
Lily Eddison is on the way to making it—her personalized, gourmet chocolates are in high demand. She has it all going on…until her landlord pulls the rug out from under her. Now she needs investors but the last person she expects or wants to save the day is the oh-so-hot, but arrogant, pro-hockey player Dante "Fireman" Taylor.
Hockey is Dante's life and as the Docker's star defensemen, he has no time for love. An opportunity to invest in Lily's dream is just business, even though he can't stop thinking about the gorgeous chocolatier. Despite his reluctance to be in a relationship, Dante and Lily move from partners to friends to lovers and he's all in… Until an obsessive fan's revenge tanks their romance and it's dead on the ice.
Great hockey players know they have to take more shots on goal to score a hat trick and Dante gives it his all to prove to Lily that off the ice, she's the only one for him.