Look At Me by Cara Lockwood  is a steamy neighbors to lovers romance set in an older neighborhood in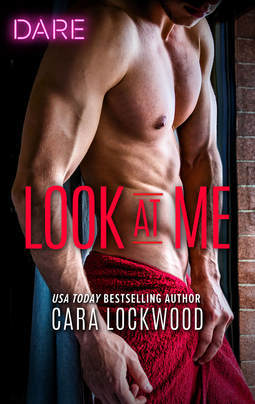 Chicago.
Chloe Park wonders who is moving into the newly renovated building across the alleyway from hers. She's heard that the entire building, formerly a bunch of condos is going to be one massive home so clearly the new resident will be a wealthy one. That impression is held up by the Maserati that pulls up as the movers are hard at work. The driver? A tall, well built, very handsome man.She quickly discovers an advantage to her suite – she can see right into the man's 4th floor living room window, and when he takes off his shirt revealing a tattooed muscular body, she can't help trying to get a better look with her camera's zoom. To her dismay her neighbor catches her in the act, causing her to drop her phone out the window. When he meets her downstairs to help her retrieve it, it's an awkward but admittedly funny start to their relationship.
Jackson Drake is intrigued by his flustered but attractive neighbor. He's the kind of guy for whom a little voyeurism isn't a turnoff, nor is some exhibitionism. When he has a date over for some sexy times, he knows Chloe is watching and something between them clicks. After that, he's only got eyes on (and for) Chloe and she on him. Will exploring their mutual desires be a short lived fantasy or lead to something more?
There is a lot of drama in this story. Jackson has a business rival who has bought the building that Chloe is living in. He's a pretty sleazy guy, so Jackson has concerns that he might cause Chloe some problems (either by jacking up her rent or something more) so that's a significant part of the plot. Also Jackson has an ex who has become something of a stalker and she keeps appearing and causing them problems, just as Chloe and Jackson are starting to cement something more serious.
There are a lot of steamy scenes involving the kinks that they both enjoy, including semi-public sex. Once Jackson starts dating Chloe there are no other women in his life, though it takes some time for those others to get the message. Jackson is used to having 'friends with benefits' so transitioning to an actual relationship is a challenge, but once he falls for Chloe he's all in. Chloe has doubts about whether he can really become serious about one woman so spending time with her girlfriend Ryan helps her sort out her true feelings. In the end they overcome the obstacles in their path and get their happy ending. If you like steamy sex and insta-love stories, this one is for you.
Book Info: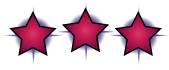 Publication: Oct 01, 2018 | Harlequin Dare |
"Want to do more than watch?"
Her hot new neighbour's even hotter dare…
Chloe Park only meant to peek at him. Lean, hard, and tattooed, Jackson Drake is hotness incarnate—and she can see right into his living room! Her sexy spectating drives them both near-insane with lust. And with every wicked line they cross, Chloe falls harder for the bad boy next door…