Meant to Be: a Perfect Fit short story by Alison Bliss is a very sweet second chance story that will make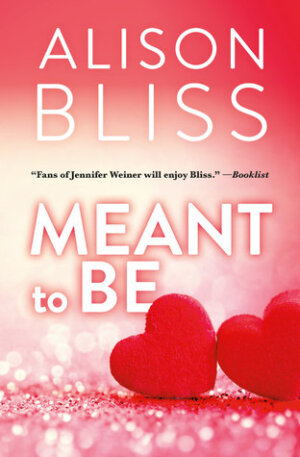 you believe that everyone deserves a second chance at love. This is the second chance foor Sidney and Brett to get it right this time.
Brett Carmichael has a temper. He lost the woman that his loves because he was jealous and overbearing and had a hard time backing down. When Sidney walked out of his life, he decided to throw himself into work, try to fulfill his dreams of owning his own shop, and working on his anger issues. When he sees someone stranded on the side of the road, the last person he expected it to be is the one woman he could never forget, Sidney Larson.
Sidney Larson did not leave Brett because she did not love him, she left him because she could not deal with his temper and his jealous streak. No matter how far she went, he was always on her mind and in her heart. When her car breaks down on the side of the road, the last person she expected to come to her rescue is Brett, but there he is, her personal knight in shining coveralls.
As Brett and Sidney begin to spend time together, Sidney sees the changes in Brett. But she is scared because she has put on weight and she thinks it will be a turn off to him. Brett wants Sidney back, but he wants to take his time, make sure she feels the same way, because once he has her in his life again, it is going to be forever.
I loved the connection between Brett and Sidney, you can tell there are still feelings between them, that there is still a spark. He can't forget her and she can't get over him. He keeps coming to her rescue and she keeps falling deeper in love with him. He is head over heals in love with her and she is afraid his feeling are not the same as hers. They have some miscommunications in their road to happily ever after, but once they get on the same page, the road is smooth and the future is endless with possibilities.

Book Info:

Publication: February 12th 2019 | Forever Yours | A Perfect Fit #3.5
Sidney Larson always thought dark-haired, blue-eyed Brett Carmichael was sinfully sexy, to say nothing of the muscular mechanic's talent with his hands. But Sidney so didn't have time for Brett's overbearing tendencies when they were together so she broke things off. Now a chance encounter brings Brett back into her life, and Sidney can't help but notice intriguing changes in her ex. So what's stopping her from revisiting their scorching-hot chemistry?
Since Sidney dumped him, Brett's made major life adjustments, thanks to therapy and a long, hard look at himself. Sure, he's still intense but he knows how to focus his energy on his career, not on trying to control a fantastic woman like Sidney. Brett finds the sweet, generous brunette more seductive than ever, but now that he's finally worthy of her, will she be willing to give him a second chance?