Navy Justice by Geri Krotow: Explosions, intrigue, lawyers and the witness protection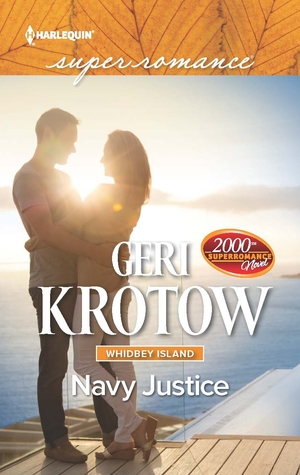 program; all in a days work, right?
Joy Alexander was finally getting out. Her life as a JAG lawyer would be completed in two days. As the sun was rising on her first day of her new job she looked out over the water and contemplated life and the man she couldn't forget. Then the unexpected, a flyover and then a massive explosion. What the….
Brad Iverson was no longer a SEAL. After all he had done, all he had seen, he finally had to admit his brain, his body and his heart were no longer in it. So he became a FBI agent. That was different, right? And as soon as this operation was over he was going to reach out to her. It was time, he was healed enough he might be able to offer her something. Then plans changed.
Brad and Joy were thrown together again, only this time not as an officer and enlisted, not as a lawyer and a witness, but this time as something more. The only question is with terrorists, old vendettas and old feelings what new can come out of the situation?
This was a hard read if only because I went into it expecting it to be a romance novel. While it still is and it is a HEA do not expect the romance factor to be uberly high. The story is amazing and the plot moves quickly and has some interesting twists and turns though. Expect suspense and tension, as well as to not want to put the book down for anything. This is a good novel for those looking for a heart pumping read with a little romance thrown in.
Book Info: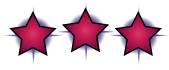 Published September 1st 2015 | Harlequin Superromance | Whidbey Island #5
Undercover lover
A quiet, civilian life on Whidbey Island sounded great to navy lawyer Joy Alexander. But when navy SEAL-turned-FBI agent Brad Iverson shows up on her doorstep bruised and bleeding, she realizes it's not so easy to leave the past behind. Even harder to forget are the feelings she once had for Brad.
Brad's on an undercover operation, one that's targeting potential terrorists…and unintentionally bringing danger to Joy. They'll have to work together again, except this time it's not only justice they're after—it's survival. If they make it that far, they won't waste a second chance at love.