Raw Redemption by Tessa Bailey finds Ailish O'Kelly wanting to make amends for the crimes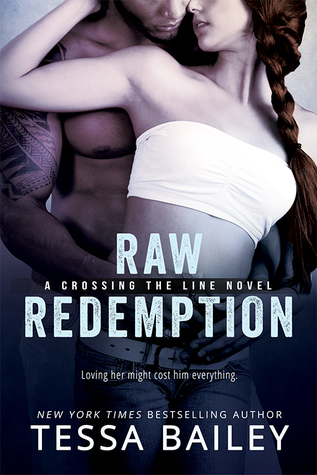 her father has committed. Disgraced cop Henrik Vance, who lost his badge trying to destroy evidence against Ailish, has been assigned to an undercover squad made up of former criminals. His job is to get Ailish to cooperate with their investigation, only from the time they first met, Henrik has been unable to forget the woman. When it becomes clear her father is after her, Henrik is determined to protect Ailish at all costs. The only thing is, she wants to protect herself.
I liked Ailish. Even though her father was a criminal who often involved her in his crimes while keeping her a virtual prisoner in their home, she still had a sense of right and wrong. She felt guilty for everything her father did and was willing to go to jail to make amends. She's willing to put herself in danger to get the evidence the squad needs to bring down her father. Henrik wasn't a bad character, either. He does everything he can to keep Ailish out of danger.
My main issue is that the book seemed to focus more on the sex instead of the actual storyline or the characters. As a result, the characters steamed it up in the bedroom, but I didn't really feel a connection between the two outside of it. At one point they're about to sneak around her father's estate to find something while the coast is clear. Instead of making good use of the time to sneak around while her father was preoccupied, they stopped to have sex. It just felt out of place in that particular moment.
This can be read as a standalone even though this is the fourth book in the series. I haven't read the previous books but had no problem following along with the storyline.
Raw Redemption was an ok read for me. If you enjoy suspense with plenty of action in and out of the bedroom, this may be a read for you.
Book Info: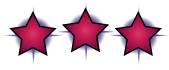 Publication: June 13, 2016 | Entangled Publishing, LLC | Crossing the Line #4
Disgraced cop Henrik Vance is having a shit year. Banished to a derelict undercover squad, he's been tasked with hunting down the daughter of Chicago's most dangerous criminal. His obsession with saving the beautiful girl destroyed his career. And this time, it might cost his life.
Ailish O'Kelly doesn't need a hero. She'll save herself from her father's violent criminal dynasty, thank you very much. Unfortunately, the sexy as sin cop who crashes her hideout isn't hearing reason—especially not after the kiss that becomes much more.
His boss wants her as an informant. Ailish wants Henrik to keep whispering filthy things against her skin. But she knows too well the evil they're up against, and when it comes down to protecting the man who owns her body and soul, she only has one choice…