The Irresistible Royal by Alyssa J Montgomery: When Chloe travels to England to meet her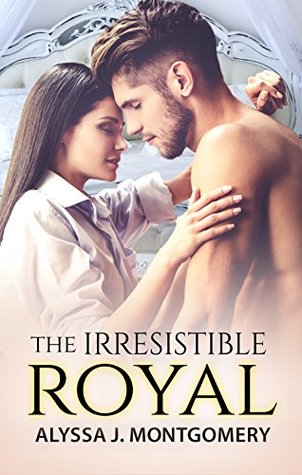 mother, she never expects to meet, and catch the attention of, Prince Marco. Although they have one night of passion together, it's quickly destroyed by Chloe's mother who wants Chloe to use Marco for his wealth and status.
But that night left them with a little surprise – a pregnancy. Only, Marco won't believe it, not after what her mother did. Soon enough, however, Marco sees the truth, and he'll do anything he can to have his child be a legitimate heir.
Chloe is happy to let Marco be involved, but he's not the guy she's always dreamed of by her side. She doesn't want the fame and role assigned to Marco. And Marco must work past the woman he loved who passed away. Even so, the passion between Marco and Chloe refuses to die down.
While I'm not the biggest fan of pregnancy/child romances, I did enjoy THE IRRESISTIBLE ROYAL. Chloe was just stubborn enough, and she sure as hell did not let anyone walk on her or make decisions for her. Chloe was in charge of her life – and she just had to find out how to let someone unexpected in.
I liked Marco more than I thought I would. So often these prince/CEOs come off smarmy and a little gross with their attitude towards women, but Marco was a romantic, and he truly respected Chloe.
Overall, these two were passionate for one another, and I felt a lot of the story was focused on them learning and accepting one another as a couple. For those who love the pregnancy or royalty romance, I definitely recommend THE IRRESISTIBLE ROYAL.

Book Info: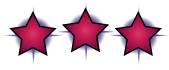 Publication: May 12, 2018 | Escape Publishing | Royal Affairs #4
He's everything a bad boy royal should be…
Prince Marco of Ralvinia is lethally handsome, incredibly rich and irresistibly sexy. His royal title and prestigious position as a high-powered CEO bring a high media profile, and women flocking to his door. But after tragically losing the one woman he's ever loved, Marco indulges only in casual affairs, never risking his heart.
He's everything she doesn't want…
Thrown into the path of a handsome, single prince by her social-climbing mother, Chloe Salvatore wants nothing more than to escape. Prince Marco leads a glamorous life, but it's the antithesis of all Chloe believes she's looking for in a romance.
But he might be just what she needs…
As the chemistry between them sizzles, Chloe agrees to just one night, one night of hot, no-strings-attached sex and then they will go their separate ways. But their explosive interlude has unexpected consequences, and nine months later Chloe and Marco are inextricably linked and their attraction is as strong as ever…