In The Soul of a SEAL by Anne Elizabeth, Dr. Kimberly Warren has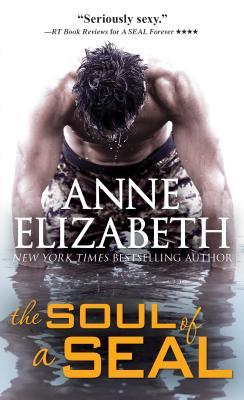 designed a shuttle to go up to space to install a laser and to clear out space debris threatening the space station. When people working on the mission, both scientists and SEALs start dying, it's clear someone is trying to sabotage the mission.
SEALs Bennett Sheraton and Jonah Melo are sent to the facility. Their mission is twofold–find out who the murderer is and to get the shuttle up into space. Bennett is excited; it's always been his dream to go into space. What he wasn't counting on was being attracted to Kimberly.
What you're really getting here is basically two separate storylines. One is about solving the murders and discovering why they're happening; the second is about Bennett's quest to go into space and what happens up there. I haven't read many books about space before, so I found the concept interesting. It was clear the author did a lot of research in regards to space exploration and what it takes to engineer a shuttle. I'll admit I learned some things I never knew.
I thought the romance between Bennett and Kimberly was a bit disappointing. I didn't feel any chemistry between the couple. At first she was just going use him to scratch an itch, but then she quickly falls for him. Bennett wasn't interested in being in a relationship but then he suddenly wants one. There are plenty of stolen moments together as they try to figure out what was going on.
I thought the sabotage storyline, once it was revealed who the culprit was, was wrapped up too quickly. It felt like it was just closed in order to move onto what was happening with the launch and up in space. I was also left feeling confused in some spots. For example, at one point Bennett asked Kimberly if she had a stuttering problem when she was younger. Up until that point she hadn't stuttered at all, so I'm not sure how he reached that conclusion. Then there's the fact that it's said someone was in love with Kimberly, yet throughout the book there was not one hint that the man was even remotely interested in her. And finally, there's a point where a character is said to have crushed disks in their back, but a few paragraphs later the same character is riding a stationary bike and using a treadmill. I can't figure out how that character would be able to do so without being in agony. The concepts were good, they just fell a bit flat in the execution.
If you've read and enjoyed the previous books in this series, you might enjoy this one as well. I would also recommend it to those interested in space and what it takes to put together a successful shuttle launch because it's informative.
Book Info: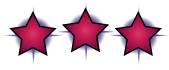 Publication: December 6, 2016 | Sourcebooks Casablanca | West Coast Navy SEALS #4
When scientists on Dr. Warren's super-secret space mission start dying, Navy SEAL Captain Sheraton is sent in as an astronaut candidate with a hidden agenda—find the person sabotaging the program.
Kimberly and Bennett's instant attraction may prove to be a major distraction—or it might be the key to both of their dreams coming true…