Torian by Eden Summers: Are you into romantic suspense? Do you have a love for a man with a good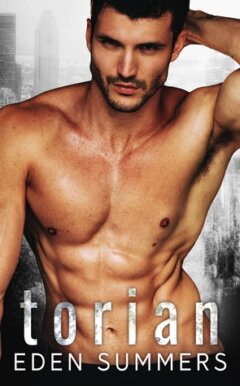 heart but is a bit screwed up? Then what are you waiting for, don't walk, run! Get this book in your hands as soon as you can.
It will take up space in your heart quickly but leave you wanting more of Ms. Summers then again she usually does. She has a way with words that actually has you feeling what is going on in the story. She can draw you in and get you to a point where everything else ceases to exist. This is good and bad.
Torian by Eden Summers is a suspenseful novel, there are points when your heart will be in your throat. Be prepared to have your senses altered when Torian enters your life.
Book Info:

Publication: May 25th 2019 |
He's my nemesis.
My tormentor.
A notorious criminal with a smoldering smile to mask the devil hidden beneath.
Conniving. Threatening. Brutal.
He stalks me from the shadows.
Makes me itch to place him behind bars.
But he has an offer I can't refuse.
A major risk with the perfect reward.
I can't let down my guard.
Can't be tempted to trust him.
Not even when I begin to understand his corrupt ways.
Because the only face the devil shows is the one he wants you to see.
And all I'm seeing is hunger.