Until Tomorrow (Boot Creek #3) by Nancy Naigle: Welcome back to Boot Creek! Love this series and these wonderful characters. We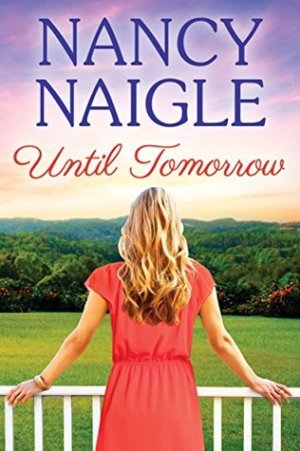 keep getting to come back to visit with the same cast to characters and watching each one fall is a true joy. This is the story of Flynn and Ford.
Flynn Crane has a bad record when it comes to love. She cannot seem to find the guy that will go the distance with her, so she does what any smart woman would do, she decides to give up and focus on what she can do, save her grandfathers B&B from going under. What she does not count on is Ford Morton walking back into her life.
Ford Morton is always out for a good time, but something changed when he met Flynn at their best friends wedding. He cannot get her out of his head. Back in Boot Creek to teach a class, he wants to see if something more could be happening between him and Flynn, now he just needs to convince her to give him a chance.
What I loved about Flynn and Ford is that even in the previous books, you could tell that there was a spark there. Well, when they get right down to it, that spark burns as hot as the molten glass that Ford creates works of art out of. They are so perfect together and when they let down their guard, you can see it.
Another amazing addition to this wonderful series.

Book Info:

Publication: May 2nd 2017 | Montlake Romance | Boot Creek #3
After yet another heartbreak, Flynn Crane is pretty much done with dating. She's not even sure she can keep her grandparents' struggling bed-and-breakfast afloat. But just as she's about to give up on both her business and her dream of settling down in Boot Creek, Ford Morton walks back into her life.
Even from thousands of miles away, Ford never forgot the spark that ignited when he first met Flynn. Now a monthlong artists' residency near Boot Creek gives him the perfect opportunity to find out just how intense the fire between them can get.
Neither of them expected just how that little spark would turn into heated passion. With Ford's return to Alaska looming near, Flynn is torn between her life in Boot Creek and a chance to move to the wilderness for love. Can Ford and Flynn find a way to share tomorrow together—before they both lose their hearts in Boot Creek?