In Who Wants to Marry a Cowboy by Abigail Sharpe, Ainsley Fairfax is tired of being the "good daughter" and letting her mother walk all over her, telling her how to live her life. The only thing she's been able to accomplish herself is to open Charleston Blooms, a flower shop she owns and operates in South Carolina. But her mother is holding even that over her head trying to get her to agree to marry society member Edward. When her mother books a romantic cruise for Ainsley and Edward, she finally decides she has had enough. Her sister Cecelia has been in love with him for years,much to Ainsley's surprise and delight, so they decide to take each others place on their respective vacations: Cecelia sneaks onto the cruise to try and convince Edward to listen to his feelings and choose her, not the life plan his family has laid out for him, and Ainsley goes to a ranch in Wyoming to be part of a singles retreat.
"It was the first time he wore a natural smile and the effect devastated her willpower. It transformed the stress on his face, making him boyish and charming, and sent darts of heat down to her toes."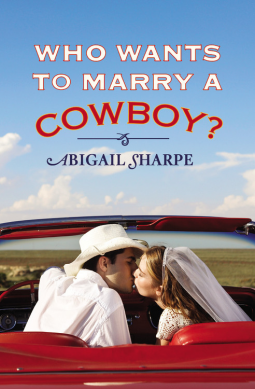 Ainsley is hoping to stay out of the spotlight and use the time away from her problems to relax and enjoy the greenhouse and surrounding land. She is not impressed when she first runs into ranch owner and bachelor Riley Pommer. He's just a good looking in person as the photos suggested, but his attitude leaves a lot to be desired. He obviously isn't happy with his sister's plans to use him as market research to see if their ranch can be successfully used as a singles retreat. Ainsley feels a tug of desire and awareness every time they are near each other so she tries to avoid him at all cost and let the other wannabe wives flirt and monopolize his time. The catiness escalates in the group when it becomes apparent that Riley feels a connection with her as well. She tries to stay honest to herself and with Riley, but will he choose to listen to the gossip…or to his own heart?
"He leaned forward, the solid planes of his body only a couple of inches from hers, close enough that she could taste the outdoors on his clothes, his mouth inches from her ear."
Riley Pommer is living on his family's ranch again after his father passed away a few months ago. In the midst of keeping an eye on his siblings and trying to take care of running the ranch, his sisters have concocted a plan to make some money to keep them afloat. They hope to turn the ranch into a singles retreat, somewhat along the lines of the reality show the Bachelor. And they are using Riley as their first test subject. They have several eligible young woman arriving to take place in the research and they hope maybe he will fall in love in the process. Riley, however, wants nothing to do with their scheme. He is plenty capable of finding his own woman, when and if he wants a relationship. He's too busy with the ranch to take time off for the nonsense.
That is until he sets eyes on sassy Ainsley. She's beautiful and has an attitude that would certainly keep him on his toes. Too bad he's not looking for a long-term relationship. In his experience, those only end in trouble and heartache. As he spends time with each of the women, he's surprised at their attempts to manipulate him. He doesn't know who to trust and can't believe anything any of them say. Except for Ainsley. He's pretty sure he can tell when she looks at him that she's telling the truth. But as the gossip becomes more and more out of control, he has to step back and figure out who's being truthful. Only it may be too late to take action once he sorts out the facts from the lies.
Abigail Sharpe has written a romantic, charming and unique story. The idea of a couples retreat has definitely been done, but creating a singles getaway along the lines of the Bachelor/Bachelorette leads to some interesting situations. Catty attitudes and backstabbing ensues along with some very comical interactions between Riley and the wannabe wives. I loved the amount of details Abigail used to describe the land around the ranch, and especially when she described the characters feelings and emotions. I would definitely recommend this book if you enjoy romance with some heat, humor and heart.
Book Info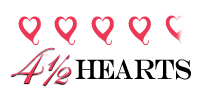 Release date: May 7, 2013 | Series: With This Ring
SOMETHING BORROWED, SOMEONE NEW . . .There's nothing florist Ainsley Fairfax won't do to help her sister get the love of her life-even if it means taking her place on a bachelorette weekend at a Wyoming ranch so Cecelia can sail off with the man of her dreams. Ainsley is determined to spend the time keeping her head down and her heart safely tucked away-until an encounter with the ranch's hunky owner gets her heart-and steamy desires-to bloom . . .Riley Pommer doesn't want to be lassoed into any relationship. But with the family ranch in dire straits, Riley knows his sisters' crazy plan to turn the ranch into the setting for a dating competition-and using Riley as the bait-is the only thing standing between them and foreclosure. But the rules of the game change the instant Riley lays eyes on the spirited Ainsley. Now, as others try to stampede over their love, can Riley prove to Ainsley that true love is a prize worth fighting for?