Today it is my pleasure to Welcome author
Michelle Major
to HJ!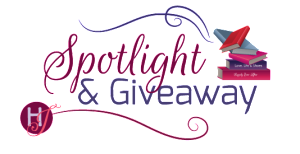 Hi Michelle and welcome to HJ! We're so excited to chat with you about your new release, A Baby and a Betrothal

!


Hi there! It's great to be visiting HJ again.

Please summarize the book for the readers here: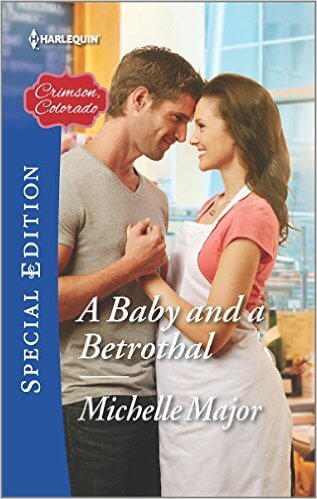 It's a friends to lovers story, which is one of my favorite tropes. But bakery owner Katie Garrity has given up home on her unrequited love for her best friend, Noah Crawford, after watching him pick the wrong women over and over. How many times can a girl be asked to play wingman before she's fed up? But just as Katie moves on, Noah realizes he wants her moving on to more with him. It just might be too late.

Please share the opening lines of this book:
It was pretty much a given that a first date was a disaster when getting ready for it had been the best part of the evening.
Please share a few Random facts about this book…
The working title was One Night With Her Best Friend because that's literally what Noah and Katie had together.
They were both supporting characters in previous Crimson, Colorado, books and it was a lot of fun to slowly develop their story before they took center stage.
Although this book is set in the summer, I wrote it just before Christmas, which is why Noah's favorite movie is Elf. Well, that and Elf is an awesome movie!
There's a scene where Katie is on an inner tube on a cold mountain lake. That was hands-on research for me since my family loves to boat in Colorado. The water is seriously freezing all year round!!!
Katie's bakery, Life is Sweet, was based on an adorable coffee shop I visited in the small town of Lyme Regis in England. If you've read Tessa Dare's Spindle Cove series, you can imagine Lyme Regis. ☺
Please tell us a little about the characters in your book. As you wrote your protagonist was there anything about them that surprised you?
Noah has been hanging around the series since the start, and he's always been a lot of fun, quick with a joke and basically the perfect guy to hang out with for a beer. So his level of vulnerability with Katie surprised me a little. In a very good way.
What, in your mind, distinguishes this book from other books out there in the same genre?
I had so much time to play with these characters and really figure out who they were and what makes them tick. I hope the character development and the realness of the emotional journey they take to happily-ever-after makes the book a keeper for readers.

The First kiss…
He lifted his hand, tracing his thumb across her bottom lip. "Katie," he whispered, "I want to kiss you right now."
Her eyes widened a fraction and he expected her to jump up or slap away his hand. To be the voice of reason when he couldn't.
Instead she leaned forward, her eyes drifting shut as he moved his hand over her face then wound his fingers through her mass of thick hair. His own eyes closed, anticipating the softness of her lips on his. They flew open again when she nipped at the corner of his mouth then traced her tongue along the seam of his lips.
Although he didn't think it was possible, his need for her skyrocketed even more. Where the hell had Katie Garrity, who claimed not to have time for a social life, learned to kiss like this? He pulled her against him, deepened the kiss further and fell back against the couch, taking her with him.
Did any scene have you crying or laughing (or blushing) while writing it?
There is a scene where Katie gets thrown from the inner tube and it always makes my breath catch because I've been there and it's terrifying. But what was important in this scene is that it was more terrifying for Noah to watch, so it's from his POV.
Austin leaned forward around Noah. "Is that Miss Katie?" he asked, pointing at the inner tube skimming through the water.
Natalie's smile looked forced as she turned to her son. "Sure is, bud. She's quite the daredevil, isn't she?"
Noah glanced at the boy and saw his eyes widen. "That's way faster than you went on the wakeboard, Noah."
"That's faster than anyone should be driving with the reservoir so crowded." As if his words were an omen, a small Jet Ski took a sharp turn then stalled out, stopping directly in the path of Matt's boat. Noah cursed as the boat swerved one way then the other. He could see the men in back laughing and pumping their fists as if egging on Matt's reckless driving. The tube hit the boat's wake and ricocheted into the air before slamming back down. It immediately flew up again and this time one of the women came off, bouncing across the water like a skipped stone. Lelia hit the water and popped back up thanks to her life vest, brushing her hair out of her face.
Noah's vision turned red as he saw Matt bump knuckles with one of his friends on the boat. But he didn't slow down, instead making another wide turn then a sharper one, sending the tube airborne and Katie soaring through the air along with it.
"Katie," Natalie yelled. "Liam, get to her now."
But unlike Lelia, Katie didn't pop up out of the water. Instead, her life vest immediately surfaced. Empty.
"Where is she?" Natalie screamed.
"Stop," Noah yelled and stripped off his shirt, diving in toward the place where the yellow life vest bobbed empty in the water.
If your book was optioned for a movie, what scene would you use for the audition of the main characters?
This scene happens just after the one at the lake and it captures the tenderness between Noah and Katie as they navigate their feelings for each other.
"I just wanted to say thank you." Her chest rose and fell as if she was having trouble catching her breath. He could barely tear his gaze away from the slight swell of her breasts peeking out from the low V-neck of the bathing-suit top. "For rescuing me. For being there when I needed you."
"You didn't need me," he answered, shaking his head. "You would have been fine. You were swimming toward the life vest when I got to you. I overreacted, and I'm sorry." He laughed, but the sound was bitter. "Again. I know you can take care of yourself."
"And everyone else in town while I'm at it?" she said, humor in her voice.
His gaze snapped to hers. "I hate that you wore a bikini today."
She looked down at herself then back at him, her eyes suddenly dancing. "It's a tankini and about an inch of skin is showing between the top and bottom."
"It's an access thing," he said irritably but couldn't help his smile as she laughed so hard she snorted. He'd bet Matt Davis never made her snort, and the feeling of accomplishment was ridiculous. But the thought of another man having access to Katie's body, to the vibrant passion he knew she hid under her placid, sweet surface, made his temper flare again. "What is this, Katie? What are you doing up here when the fun is down on the lake?"
She straightened her shoulders, as if steadying herself or drawing courage. "Unlock the car, Noah," she whispered.
Something had changed in her tone, and his pulse leaped in response. He flicked the button for the lock but didn't watch as she climbed in next to him. He kept his eyes straight out the front of the truck, but he was all too aware of her. Even after a dip in the reservoir, Katie smelled delicious. This time the scent of vanilla was mixed with suntan lotion. The combination made him immediately hard.
He put his hands on the steering wheel, not trusting himself to resist reaching for her.
"You told me to choose," she said softly. "I choose you."
If you could have given your characters one piece of advice before the opening pages of the book, what would it be and why?
For Katie it would have been 'it's ok to be strong' and for Noah, 'it's ok to be soft'. These two were very much a yin and yang as far as their personalities so it was fun to find a way to bring them together on the page.

What are you currently working on? What other releases do you have planned for 2016?
I'm honored to be part of the 20th anniversary of the Harlequin miniseries, The Fortunes of Texas. My contribution, Fortune's Special Delivery, comes out in April. My first British hero and I loved writing him. I also have another 2 Crimson books coming out this year and one more for Montlake in October. Otherwise, it's more writing with an occasional dog walk thrown in to keep my fur babies happy!

Thanks for blogging at HJ!
Giveaway:

I'd love to give away 2 copies (print or ebook-winner's choice) of A Baby and a Betrothal. U.S. only.
To enter Giveaway: Please complete the Rafflecopter form and Post a comment to this Q:

Katie owns a bakery, so I did a lot of (necessary) research on recipes. What's your favorite baked good? Mine is any kind of sweet bread.
Excerpt from A Baby and a Betrothal:
Turning back to the bar, her gaze snagged on a set of broad shoulders hunched over the polished wood. Katie felt her ovaries go on high alert. Down, girls, she admonished silently.

She walked closer, ordered a pale ale from the bartender and nudged the shoulder next to her. "Hey, Noah. When did you get to town?"

"Katie-bug." Noah Crawford's deep voice washed over her. Then he smiled, turning her insides to mush. Of course, she'd had this response to Noah since high school, so she was used to functioning as a glob of goo. "I got in a few days ago to see my mom. What are you doing out tonight?"

"I had a date," she mumbled, taking a drink of the beer the bartender set in front of her.

"A date?" Noah's cobalt blue eyes widened a fraction. He normally had a good six inches on her, but while sitting on the bar stool while she stood, they were the same height.

"Yes, Noah, a date" She grabbed a handful of nuts from the bowl on the bar and popped a few in her mouth. "It's when a man and a woman go out together in public. It usually involves more than alcohol and meaningless sex, so you might not be familiar with the term."

"Ouch." He shifted toward her, turning on the bar stool so his denim-clad knee grazed her hip. She felt the connection all the way up her body and gripped her beer glass harder, gulping down half the amber liquid.

"Did I do something to you, Bug? Because I thought we were friends. Hell, you've been one of my best friends since we were sixteen. Lately… I'm not the most observant guy, but it seems like you kind of hate me."

She took a breath through her mouth, trying to ignore the way Noah's scent—the smell of pine and spice—washed over her. "We're still friends, Noah," she whispered. "But stop calling me Bug. That was a nickname for a kid. I'm not a kid anymore."

"I know that, Katie" His tone was teasing and he poked her shoulder gently. "How was the date?"

"Stupid." She glanced at him out of the corner of her eye, not trusting herself to look straight at him and keep her emotions hidden. One beer and she was tipsy. She signaled the bartender for another.

Yes, she and Noah were friends, but she'd always wanted more. Noah had never acknowledged her silly infatuation. She wasn't sure he'd even noticed.

"Stupid, huh?" She felt rather than saw him stiffen. "Do I need to kick his butt? Was he out of line?"

"Nothing like that. Just boring."

"So why'd you go out with him in the first place?" The bartender brought refills for both of them. Katie watched Noah's fingers grip the pint glass. His hands were big and callused from the work he did as a division chief for the United States Forest Service. He spent his days outside, and she knew he was in great shape. She did not sneak a glance at the muscles of his tanned forearm as he raised the glass to his mouth. Nope, that would get her nowhere except more frustrated than she already was.

"I'm going to have a baby." She took a sip of beer as Noah choked and spit half of his beer across the bar. "I should say I want to have a baby."

"Going to or want to?" Noah pulled on the sleeve of her lightweight sweater, spinning her to face him. "There's a big difference."

She rolled her eyes. "Want to. Would I be in a bar drinking if I was pregnant now?"

"Good point." He lifted the hem of his olive green T-shirt to wipe his mouth just as she handed him a napkin. His lips quirked as he took it from her. His dark blond hair was longer than normal, curling a little at the nape of his neck. The top was messed as though he'd been running his hands through it. Which she knew he did when he was stressed. "Aren't these things supposed to happen naturally?"

"Easy for you to say." She took another drink, the beer making her stomach tingly and her tongue too loose. "You smile and panties all through the Rocky Mountains spontaneously combust."

He tilted back his head and laughed then flashed her a wide grin. A glass shattered nearby, and Katie turned to see a young woman staring slack-jawed at Noah. " See what I mean?"

He winked at the woman then turned his attention back to Katie. "Are your panties combusting?" He leaned in closer, his mouth almost grazing her jaw.

Katie resisted the urge to fan herself. "My panties are immune to you."
Excerpts. © Reprinted by permission. All rights reserved.

Book Info:
Katie Garrity is proud of her work at her Life is Sweet bakery, but it's high time she showed the town of Crimson that she's more than just "The Cupcake Lady." She wants to be "Mrs." and "Mommy" so badly she can't stand it! But in the small mountain town, the pickings are slim…until the one who got away returns.
As a forest ranger, Noah loves protecting the places and people he loves—he just can't commit to forever. Katie has been his best friend since high school, but when did she turn into such a lovely woman? And is that desire he feels? Still, Crimson holds too many memories, and Katie wants things Noah can't give. But after one explosive night, it just may be too late. Only nine months will tell…
Meet the Author: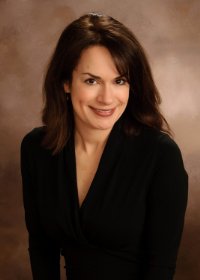 Michelle Major is the best selling, award winning author of over ten sexy and sweet contemporary romances. She loves second-chances love stories, smart heroines and strong heroes. A midwesterner at heart, she's made the Rocky Mountains her home for over twenty years and is thrilled to share her books with readers.
Website | Facebook | Twitter |