Today it is my pleasure to Welcome author
Scarlet Wilson
to HJ!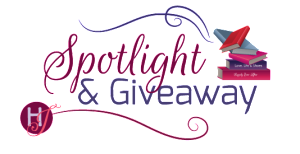 Hi Scarlet and welcome to HJ! We're so excited to chat with you about your new release, A Baby to Save Their Marriage!
Please summarize the book a la Twitter style for the readers here: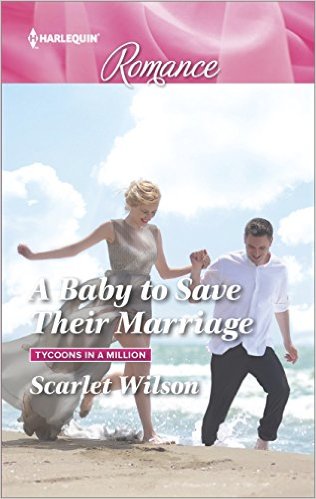 Addison gives her workaholic husband an ultimatum an hour before they are due to leave for the airport. Come on this holiday or your family won't return!

Please share the opening lines of this book:
Addison was pacing. She couldn't help it. It was three o'clock and Caleb still wasn't home. They had to leave for the airport in an hour and he hadn't even packed.
Please share a few Fun facts about this book…
I loved researching the Bora Bora's for this book.
There's an old legend about a cave on the Bora Bora's which I managed to include in this book.
Pearls feature heavily in the Bora Bora's – I had to include a pearl farm.
Drive in movies are having a revival right now, I included my own version on the beach!
What first attracts your Hero to the Heroine and vice versa?
My hero and heroine have been married for ten years. They met at a charity event and were instantly attracted to each other.

Using just 5 words, how would you describe Hero and Heroine's love affair?
Intense, complicated, deep, passionate, conflicted.

The First Kiss…
She sucked in a breath as she turned back towards him. In the shaded bandstand all she could focus on was his brown eyes.
She could feel her heart thudding against her chest and her breath stall somewhere in her throat.
"Addison," he reached up and tangled his fingers through her hair. She let out a little groan.
He leaned forward a little, blocking out her surrounding view of the dark green foliage and bright tropical flowers. All she could see was Caleb.
But something was different. Something she hadn't seen in such a long time. He had that little twinkle in his eye again. The one that made her think there was no-one on this planet like her husband.
His voice was low. "It seems wrong not to take advantage of such a beautiful setting."
He bent to kiss her. He tasted of lemonade. His firm lips pressing against hers and gently nudging hers open. One hand stayed in her hair and the other traced light patterns on her back. Everything that he knew she liked.
She couldn't help herself. Her arms lifted automatically and wound around his neck. He pressed against her.
Last time they'd been this up close and personal they'd been almost naked. Last time they'd been this close they'd made another baby.
Her body gave an involuntary shudder. Caleb pulled his lips from hers and concentrated on her neck. She could get lost in this. She could get lost in this so easily.
Memories came flooding back. In the first few years all Caleb had done was kiss her. It didn't matter where they were, or what they were doing. He'd pulled her into doorways when shopping, and behind trees when they were out walking. His hand had permanently been in hers – or his arm had been around her shoulders.
When she'd become pregnant he'd been the most attentive husband on the planet. He bought cookery books and tried to master all her favourite recipes. He became an expert at running warm bubble baths surrounded by cotton fresh candles. He came with her to every appointment, every scan. He'd huffed and puffed with her through every part of the labour and when Tristan had been born he was the proudest father on the planet.
He'd spend hours at night sitting looking at their son. Then he'd spend even more time in the small hours of the morning when Tristan screamed with colic. He'd paced the floor for hours after hours. Addison couldn't bear it. She always ended up in tears herself and Caleb always herded her back to bed.
Even then, even when she was tired and exhausted, a kiss from her husband had made everything seem okay.
Why couldn't it do the same now?
Kissing Caleb now was different. It was terrifying. It reminded her of what she could lose. What she would miss.
Without revealing too much, what is your favorite scene in the book?
My favourite scene is set at the pearl farm.
"Daddy! What did you get?"
He let the water stream off his face and took a few breaths. Hiro gave him a nod. It only took a few moments for the rest of the participants to surface. "Everyone back over to the jetty and we'll go inside to open the oysters."
Caleb kept pace with Hiro as he swam Tristan back to the jetty. Addison lifted him out of the water and took a few moments to towel him dry and change his clothes.
Caleb raised his eyebrows, gave a shudder and tugged at his swim shorts. "Give me two minutes until I get into my own clothes." He ducked into the changing room at the shop and quickly pulled his t-shirt and shorts back on. He was still wet but didn't really care. When he came out Tristan and Addison were standing next to one of the counters talking to a female assistant.
"Look daddy, this is yours." Tristan pointed proudly at one of the oysters and Addison folded her arms and teased. "If it's empty, you're in trouble."
The female assistant gave him a nod. "I'm Meherio. I'm going to show you how we harvest the oysters." She picked up the one that Caleb had brought ashore and gave them all a smile. "This little beauty is yours and we have to treat it with care."
She took a few minutes gently clamping the oyster into a vice. Then, she pried the bivalve open just enough to gently fish around to find the gem. She turned to them and whispered. "We do this carefully because a good oyster can keep creating pearls for up to seven years. Our pearls actually come in five colours – blue, green, eggplant, peacock and gold. Only a few pearls are actually black. Most are a dark shade of green."
Caleb realised he was holding his breath as she gently manoeuvred the pearl out from the oyster. He glanced towards Addison and Tristan who were both holding their breaths and had their hands clasped in front of their chests. He couldn't resist, he pulled out his phone and snapped a picture.
"It's black!" shouted Tristan. "It's black."
"Not quite," said Meherio as she held it between tweezers and inspected it in the light. "But it's almost there." She laid the pearl down on a piece of velvet in front of them.
It was odd. It was as if they were all mesmerised by the pearl he'd pulled from the lagoon. Meherio was obviously used to the effect the pearls had on people. She kept talking in a low voice. "The lustre or reflective quality of the pearl's surface, along with its number of imperfections are the key values in determining its value." She pulled out a ruler and measured the pearl. "It's large," her smile was wide, revealing her perfect white teeth. "Around 15mm."
"Can I touch it?" Addison asked, her finger poised above it.
"Of course," said Meherio. "It's yours." She glanced at Caleb, "At least I expect it is."
Caleb bent over to watch as she rolled the pearl gently on the velvet. It looked like an oil spill, with a rainbow of colours reflecting across its surface depending on the way she tilted it.
"Would you like to take it the way it is, or make it into a piece of jewellery? Our own jeweller can give you advice on what would work best for your pearl."
"A necklace."
They both said it at once.
Their gazes met, smiles on both of their faces. For a few seconds everything felt perfect between them. Everything felt the way it should. The way it was supposed to be.
This was the woman he loved with his whole heart. He could never imagine her not being in his life. He could never love anyone else the way he loved Addison.
It was simple.
They were meant to be.
If your book was optioned for a movie, what scene would be absolutely crucial to include?
The scene where the plane comes in to land in the Bora Bora's.
The small white plane had only fifty passengers. Even though she was absolutely exhausted, the view from the plane was spectacular. The travel agent had told her that writers and artists called Bora Bora the most beautiful island in the world. They weren't wrong.
For this part of the journey, she was glad she was still awake.
The aerial view of the green, jagged volcanic peak of towering Mount Otemanu appeared on the horizon. It was surrounded by a captivating, vivid blue lagoon. As they descended she was amazed by the many blues of the Bora Bora lagoon. It wasn't one island, instead it was a collection. The airport was on its own islet, one of a number of small barrier islands forming a ring around the lagoon. There were a variety of resorts set on the beautiful sandy beaches. Some extended out over the lagoon with their wooden walkways connecting to thatched roof over water bungalows. Others had lodges perched on the steep hillside and some had hideaway villas set right on the waters edge. Each resort seemed more beautiful than the one before.
Fifty minutes later they had arrived in paradise.
"Welcome to the Bora Bora's," shouted the pilot as they landed.
The airport was small. A smart dark-skinned man was waiting with a sign saying Connor.
He gave them a polite nod and took their luggage guiding them over to a glistening white boat on a wooden pier. Caleb stopped and looked around. The view of the blue lagoon was dazzling, bright turquoise next to white sandy beaches. And the even though the lagoon was a hive of activity, it also had an air of tranquillity about it.
"Wow," he said quietly.
Readers should read this book …
To see two people reconnect and fall in love all over again.
What are you currently working on? What other releases do you have planned for 2016?
I have a medical romance in October One Kiss in Tokyo….
A harlequin romance in December Christmas in the Boss's Castle
And another harlequin medical romance in December A Royal Baby for Christmas
Thanks for blogging at HJ!
Giveaway:

Two signed copies of A Baby to Save Their Marriage available for international readers
To enter Giveaway: Please complete the Rafflecopter form and Post a comment to this Q:

The Bora Bora's are on my bucket list. Tell me something that's on your bucket list?
Excerpt from A Baby to Save Their Marriage:
Addison was being a little secretive. She hadn't shown him what was in the dress bag she'd brought in the bungalow a little earlier and had disappeared into the bedroom to get ready.
Most of the other couples they'd met in the resort were going to the ball too. He glanced at his watch again. They'd all agreed to meet in the reception area – if Addison didn't hurry up they would be late.
A few seconds later the door the bedroom swung open. Caleb caught his breath. She was stunning.
Her blonde hair hung in loose curls over her shoulders and the silver floor length dress highlighted what a great figure his wife had. Every time she moved it glistened and shimmered and when she turned around to pick up her bag and he saw the back view he knew exactly where every set of eyes would be tonight.
She shot him a beaming smile and walked straight over to him. "Who knew my husband could scrub up so well?" she teased as her perfume drifted around him.
Her green eyes were outlined with a little black and she had some pink lipstick on. He bent down and whispered in her ear. "I've changed my mind about the ball, let's just split to the overwater bungalow."
She threw back her head and laughed, giving him a glimpse of her killer cleavage. It must be the dress – or some weird kind of bra – Addison's boobs didn't usually look so big. He felt like a teenager. He just wanted to touch them.
She crooked her arm towards him. "Are we ready?"
"You're stunning." The words just came straight out.
Her smile spread from ear to ear and he could see genuine happiness shining from her eyes.
Wow. When was the last time he'd stopped to notice just how gorgeous his wife was? And it wasn't that Addison didn't take care of herself at home – she did. But, by the time he left for work or got back in the evenings Addison was generally in bed. To make it worse, his mind was usually still full of work and the things he had to do – emails to send, a conference call to Japan at some time in the middle of the night, or share prices to check.
He sucked in a breath. This is what he should be paying attention to.
Maybe it was time to look at the business again? Harry had already dropped a few hints. They'd gone through three assistants in the last seven months. The amount and pressure of work seemed to wear people down in record time. At least his secretary was still there. She didn't seem to have any problem telling him exactly what her hours were and that she would stick to them.
He needed to pull that pile of CV's out of the drawer. A few had been personal recommendations from colleagues – people he trusted.
They could do with another partner and an assistant for each partner. They were lucky. Their office space was ample. They could do that. Making those kind of changes wouldn't even have a detrimental effect on their income. They needed help more than they needed extra income.
They needed their lives back.
He'd sound out Harry when they got home – see if he agreed.
He slipped his arm into Addison's and they both said goodnight to Tristan. The sun had already started setting, sending orange and red streaks lighting up the sky behind the lagoon. By the time they reached the other resort it would be dark.
They walked quickly through the winding paths to the resort reception. Most of the other couples were waiting, with a few others joining a couple of minutes later. There must have been around a hundred people ready to go and join the ball. One of the resort staff met them all and instead of taking them the along the main path, he showed them another route that led to a gate between the two resorts that was usually hidden. It made the walk much shorter between the two resorts. "Thank goodness," breathed Addison, "I wasn't quite sure how it would feel in these heels."
Caleb nudged her. "I could have always given you a piggy back." Then his eyes ran up and down the length of her dress and he broke into a smile. "But somehow I don't think in that dress it would quite work."
Even though the evening was warm she gave a little shudder. It was almost as if she could read every single illicit thought he currently had in his mind. Their eyes fixed together for a few seconds. She raised her eyebrows, "We're going to the ball," she reminded him.
"Darn it."
As they walked through to the next-door resort there was a collective gasp around them. The whole place was lit up like a Mardi Gras.
Music floated through the air towards them. First, the sounds of an outdoor Hawaiian band, greeting guests as they arrived with multi-coloured leis, then as they neared the main complex, the sounds of an elegant concert band lured them inside.
Smartly dressed waiters were holding silver trays packed with drinks. Caleb automatically picked up two glasses of champagne and handed one to Addison. She was looking around in wonder.
In some ways it was like being back in London. The room was full of gentlemen in tuxedos and women in glittering floor length dresses. They certainly knew how to throw a ball.
There were information stands in the hallways, telling the guests about breast cancer, along with posters of different people with their stories underneath. Caleb tightened his grasp on Addison's hand while his stomach threatened to land on his shoes. He was watching her carefully. Looking for any sign that would hint that she was affected by something similar. But how on earth would he know? Addison's sister had died of ovarian cancer. Any one of these posters telling each person's story could bring a tear to her eye. That was why she was so good at all this.
Sure enough, she started to read all the stories. Twelve women and two men. Every single one was touching. Some had an early diagnosis and some had a late diagnosis. Some had ignored signs as they were too busy with life.
That struck a horrible chord. One of the men affected was just a few years older than him. He'd noticed a tiny lump as he showered but as he was a regular at the gym had put it down to a muscle strain or injury. He couldn't afford to take time off work as he was so busy. It had taken him months to attend his doctor.
Most of the stories were of survivors, a few, sadly, were not. As they walked along the row he slid his arm around Addison's waist and pulled her closer to him.
She didn't appear to be sad. In fact, she engaged with every one of the people manning the stands and spoke passionately about raising awareness of the different types of cancer. The ball was raising funds for a mammogram for island residents. Although the local hospital was well-equipped and could deal with emergencies, it didn't have a mammogram for screening. Residents had to attend Tahiti if they wished breast screening and the ball was to aid funds to start the screening service on the island.
Caleb took a few minutes to pay for their tickets, clothing hire and leave a generous donation. They were lucky. They were in a position to be able to do that – as were most of the people attending the ball tonight.
Addison was still chatting. She was swapping emails with someone and agreeing to send them some materials from her charity. She'd hardly touched her champagne, her fingers just stroking up the down the chilled glass.
He put his empty glass on a waiter's tray and picked up another as he waited for her. She joined him a few minutes later, bright eyed and breathless. "Sorry, I couldn't stop talking. Everything they are doing here is wonderful."
Animated. That's how she was right now because she was involved in an area she was passionate about.
"Do you want something different to drink? A cocktail?"
She glanced down at her glass and shook her head. "This is fine."
They moved inside the main ballroom. The band were sitting on the stage all dressed in black and white, with the conductor in front of them. The sound reverberated around the room. It was loud but elegant. They were playing Hollywood show tunes and some people were already singing along.
White linen table cloths covered the round tables around the dance floor, decorated with a bright array of tropical flowers. On either side of the ballroom, doors opened out into the resort gardens to allow the air to circulate freely.
A huge buffet was spread on one side of the room. This wasn't a formal sit down dinner. People were free to choose what and when they wanted to eat. Several of the couples from their own resort were already eating and gave them a wave.
"Want to sit down?" Caleb asked.
She put her hand on his arm. "Not really. Not yet." She glanced towards the dance floor. A few couples were dancing already.
Caleb shook his head. "Oh no. You want to dance already? We just got here."
Dancing wasn't his forte – never had been. It had been one of the things that his friend Reuben always teased him about. He usually only danced when Addison pulled him up on the dance floor. The rest of the time he was happy just to spectate.
Addison turned towards him. As she did the coloured strobe lights in the room caught her dress, turning her into a shimmering rainbow of colour. She looked down and laughed. She held out her hands. "Ever get the impression that someone is trying to tell you something?"
He must have hesitated too long because she looked around the room, tossing her hair over one shoulder and then the other. "I'm sure I can find someone in here who will dance with me."
That was all he needed. He sat down his champagne glass and grabbed her hand, pulling her towards the dance floor and praying that nothing remotely fast would come on.
He was lucky. Cole Porter's I've Got You Under my Skin started playing. This, he could manage. This meant that he got to hold the women he loved and just sway.
Addison was in his arms instantly, his hands on her hips and her hands on his shoulders. She sang along as they swayed. An older man and woman near them started gliding around the dance floor as if they were on ice.
He leaned forward and mumbled in Addison's ear. "There's always one."
"Maybe I should send you to dance lessons?"
"How about if I promise to do it for our tenth anniversary?"
He moved a little faster and spun her around, catching her off balance and using the opportunity to pull her even closer to him.
Her eyes widened. She looked surprised and gave a little bite to her bottom lip.
What did that mean? It was like a chilled wind rippling over his skin. Did Addison not intend to be around for their ten year anniversary? Or was it something out with her control? His brain was playing tricks on him. Pulling ridiculous thoughts out of places that usually didn't exist. He was normally so rational. But it seemed that somewhere along the line a tiny element of fear had embedded itself within him.
Fear of losing Addison.
It was unthinkable and chilled him to the bone.
He plastered a smile on his face. It was a simple bite of the lip. It meant nothing. His wild imagination needed to be put back into its box. He'd done exactly what Addison had asked – he'd come on this holiday. He was spending as much time with them both as possible. And he was enjoying it.
Once he got home he'd speak to Harry. He'd try and reduce his hours at work. He'd make sure he spent more time with Addison and with Tristan. Maybe they could even think about adding to the family? If they were both thinking of reducing their hours it could be a possibility.
Addison was still staring at him. "You'll learn to dance for our anniversary?" she repeated.
He spun her around again. "Of course I will. Wait and see. I'll be the next Johnny and you can be the next Baby." He laughed and spun her around again. "I won't leave you sitting in a corner."
She put her hand up to her forehead. "The thought of you in tight black trousers trying to jive is making me feel faint."
Excerpts. © Reprinted by permission. All rights reserved.

Book Info:
Falling in love all over again…
Marrying gorgeous Caleb Conner was the happiest day of Addison's life. But in the following years, no matter how much she yearned for her husband, the driven tycoon felt increasingly out of reach…
Work might have taken over his time, but Caleb hasn't stopped loving Addison. Now he hopes a holiday in paradise will show his wife he remembers the magic they share. Only, their marriage has another surprise on the horizon: Addison's baby secret!
Book Links:

Meet the Author: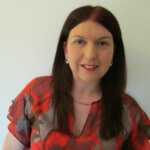 Scarlet Wilson writes for Harlequin/Mills and Boon medical and romance lines, Entangled Publishing and Tule Publishing. She's worked in the health service for over 25 years, training as a nurse and a health visitor, and now currently works within public health. Four of her books have been nominated for the RNA RoNA Rose Award and two for the RWA Rita Award.
Scarlet lives on the West Coast of Scotland with her fiancé and their two sons.
She also writes young adult fiction under the name Susan Wilson. Her first YA title The Extinction Code will be published Summer 2017 by Usborne Publishing.
Website | Facebook | Twitter |