Today it is my pleasure to spotlight

 A Beautiful Distraction

by Kelsie Leverich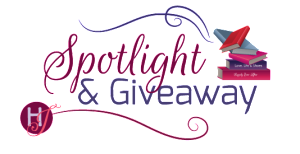 A brand-new novel in the New York Times bestselling Hard Feelings series—where nothing's more dangerous than a bad boy with a broken heart…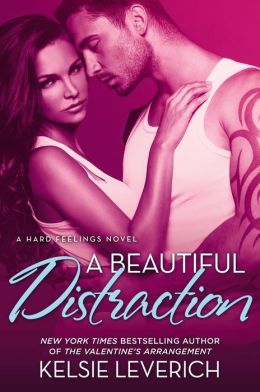 First Sergeant Rafe Murano did everything to the extreme. He trained harder, he fought harder, and, unfortunately, he loved harder. And falling for the wrong woman nearly destroyed him. Home from a deployment and without his missions to consume him, Murano is ravaged by memories of his heartbreak. So he drinks until he's numb and drowns himself in meaningless one-night stands. But they only take the edge off. Until he meets Fallon.
Haunted by her past, Fallon Kelly knows all too well about the desperate desire for an escape. So when she sees the tatted-up bad boy who's one punch away from a ride in the back of a squad car, she offers him a distraction—one that quickly becomes an addiction. Little does she know, this bad boy can love so hard, it can break her.
Excerpt:
Turbulence rocked the plane, the seats vibrating beneath her. It was over as suddenly as it came, but Fallon's heart had already lodged into the pit of her stomach. She'd absentmindedly latched onto his thigh, digging her fingernails into the denim of his worn jeans. He chuckled and shook his head, but she didn't care. "No laughing. I hate flying, remember?"
"Babe, you don't need a reason to hold on to me. You can hold on to me anytime you need to."
Sable eyes softened, smoldered, morphing with a gentleness, a sincerity that stole her breath. His gaze never broke, never waned, as his long fingers threaded through her hair, curling around her nape. She needed to look away, but she couldn't—she didn't want to, but Rafe didn't let her either. He carefully pinioned her head in place, stealing her eyes, forcing her gaze to remain on him. It was unbearably raw, in the middle of an airplane, hovering thousands of feet above the earth. Intimacy swirled hot and heady around them.
Eyes honing, he leaned in slowly. She braced for his gentle assault, nearly begging for it, but he paused. Fingers bit into her nape, and he shifted her head back. He nuzzled her, his nose burrowing below her chin—and she froze, needing to lift her hands, to cling to him, to clutch him against her. But her limbs had liquefied, turned to mush from the pressure of his lips along her neck.
"This is fuckin' insane, babe. God, I know it is." His teeth nibbled her chin, then her bottom lip, before he lowered her head back down to look at her. "But I'm here. You, me—I don't know what the hell this is. But I'm here. You need me, you name it, I'm here. You know that, right?"
She nodded helplessly, unsure what she was agreeing to. She'd lost all semblance of coherent thinking. What was he offering her? Himself?
She opened her mouth to speak, but his lips descended upon hers, desperate and hot. Teeth hit teeth, tongues fought for control, lips crushed painfully.
On an airplane, gliding through clouds, she experienced the most earth-shattering kiss of her existence. She broke a little. She didn't understand it, the heavy shift in her chest—she just knew it was Rafe. It was him finding his way in.
Breaking their kiss, Rafe pulled away. He smiled, his lips glistening with the passion their kiss consumed. Lifting his arm, she fell easily into the crook of his shoulder and he sheathed around her as she tucked in tight.
She sighed.
He laughed.
"Go to sleep, gorgeous."
"Rafe?"
"Yeah, babe."
"Thanks for being ridiculous and buying a plane ticket so I didn't have to fly alone. No one's ever been thoughtful like that toward me before. No one's ever taken it upon themselves to make sure I felt safe." She tilted her chin up again and looked into those damn quicksand eyes. "But I always feel safe when I'm with you. So thanks."
He didn't respond. He just smiled and leaned his head back against the seat again and she curled into him as much as the narrow seats would allow.
Mornings with Rafe were definitely better.
GIVEAWAY:

Print copy of A BEAUTIFUL DISTRACTION
To enter Giveaway: Please complete the Rafflecopter form and post a comment to this Q:

What did you think of the excerpt, did it leave you craving for more? Do you have a favorite line from the excerpt spotlighted above?
About the author
Kelsie Leverich is the New York Times bestselling author of The Valentine's Arrangement and Feel the Rush. She lives in Indiana with her husband, two children, and their three pets. When she's not writing, you can usually find her out on the lake with friends and family or snuggling on the couch with her kids and a good book. She loves stories that can sweep you off your feet, make you fall in love, break your heart, and heal your soul.