Today it is my pleasure to Welcome romance author
Andrea Laurence
to HJ!
 Hi Andrea, Welcome to HJ!
What would you say are the 5 best things about being a writer?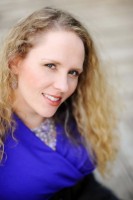 Being a writer is a wonderful, crazy thing. Here my top five things about it:
#5 – There's nothing like seeing your name on a book cover or spying your book in the bookstore. Doesn't matter if its the first time or the tenth, it's still awesome.
#4 – Inappropriate conversations! A lot of my friends are writers and we are prone to plotting or talking about books no matter where we are or what we're doing. It's not unusual to plot a murder, debate the etiquette of BDSM, or discuss the potency of alpha sperm at a restaurant or on the bleachers while watching a kid's ballgame.
#3 – The dress code is awesome. I went from working in HR with panty hose and heels to working in pajamas and no makeup when I want to. Yoga pants and a standard uniform and I think that's reason enough to be a writer.
#2 – I'm a control freak. Unfortunately, I have not yet been crowned the Queen of the Universe, so things aren't always under my control. When I write a story, however, I am in charge and things go the way I want to. Well, at least unless a character is being difficult.
#1 – Fan letters. There is nothing like getting a letter from someone you don't know that tells you how much they enjoyed your story. It makes all the ups and downs in the business worth it.
Let's talk about your newest release: A Beauty Uncovered
If you had to summarize A Beauty Uncovered for the readers here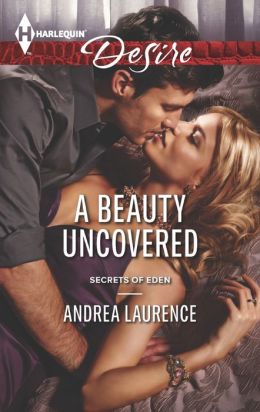 A Beauty Uncovered is a classic Beauty and Beast storyline with an emotional and sexy twist. All of the handsome, sensitive and grumpy hero with none of the dancing spoons and singing teapots.
Please tell us about the characters in your book?
Brody Eden is the CEO of his own software empire. He's a bit of a wizard behind the curtain, with no one ever seeing him except his family and his secretary. He hides from the world, using security measures or a bad attitude to keep everyone away. Samantha Davis is a 'fixer.' She's beautiful, confident, and stubborn. Sam is determined to figure out why her new boss hides away and to help him, whether he wants her help or not.
Was it love at first sight for your characters? If not what was the pivotal moment of change?
In this case, it was intrigue at first sight, I think. Brody isn't used to being around beautiful women, so Sam is a fascinating breath of fresh air for him, even just through the surveillance cameras he uses to watch her. Sam's first meeting with Brody is a little complicated. There's a lot on her mind in that moment. Brody is irritating, in a fury, handsome, tragically disfigured… its a lot to take in at once. But she gets lost in those blue eyes and there's no turning back after that.
If your characters could go back in time and change one thing what would it be? Why?
Brody would have avoided his abusive father on the pivotal day that his life changed forever. Of course, if that hadn't happened, he never would've ended up with his wonderful foster family.
Sam would have avoided crossing the line with her last boss. He was handsome, charming and a big, fat, married liar!
What scene did you have the most fun writing? Why?
I had the most fun writing the first scene Sam and Brody share together. He's aggravating her, she isn't in the mood to take it anymore… nothing less would rouse the bear from his cave.
"I need this job. I need this job. I need this job."
Sam pressed into her temples and repeated the mantra to herself every time Mr. Eden buzzed her desk, but it didn't do much to improve her mood. Frankly, it had given her a miserably pounding headache. It had only been three days without Agnes, but her godmother couldn't come back soon enough. She had the touch for dealing with the beast, but Sam obviously did not.
Agnes had warned her he was "prickly," and there couldn't be a more accurate description of him. He just rubbed her the wrong way. Okay, he was busy. He had an empire to run. But would it kill the guy to be friendly or at the very least, polite? To ask how her day was or to tell her good morning? But no, he only barked commands at her. "Get me this. Go do that. Pick up my lunch."
She'd already come to terms with the fact that she was never getting into his office. He had shut down any suggestion she made that involved that, so the mystery would have to remain buried. But he hadn't come out of his office, either. He was there when she arrived and still working when she left. Why force her to sign a confidentiality agreement when the only gossip she could spread was that he was a jerk? From what she'd heard around the building from other ESS employees, that wasn't exactly a secret.
"I need this job."
Sam glanced at a few new emails and started typing up a letter. As the day wore on, it was getting harder to concentrate on her work. The headache was getting worse and she was starting to feel queasy. She hadn't had a full-blown migraine in a while, but if stress set one off, that's probably where she was headed. Her monitor was too bright. Every sound shot a sharp pain through her skull. She needed to go home, pop one of her migraine pills and take a nap to cut off the worst of it.
"Mr. Eden?" Sam pressed the speakerphone button, as much as she didn't want to.
"Yes?" His response, as usual, was impatient and short.
"I'm not feeling well. Do you mind if I go home?"
"Is it terminal?"
His blunt question startled her. "I don't think so."
"Is it contagious?"
Her new boss certainly had high standards for sick days. If she wasn't on her deathbed or in quarantine, he didn't seem to care. "No, sir. It's a migraine. My pain medicine is at home."
He didn't respond, but a moment later, the silver drawer shot out. Sam rose slowly from her chair and walked over. There was a lone bottle of ibuprofen in it. His answer was clear — no, she couldn't go home.
What scene was the hardest to write? Why?
The hardest scene for me was the first sex scene. For reasons I won't elaborate on, it's a REALLY important scene. There are lot of revelations for the hero that tie to this scene, especially when it came to his abuse and how it impacted his entire life. It had to be just right. Perfect. No pressure. I really love the way it turned out in the end.
Sam's dark eyes looked into his own as her fingers went to his collar. On reflex, his hand shot to cover hers and halt the movement.
Sam gasped softly at his sudden movement. "What's the matter?" she asked, her dark eyes wide with concern.
Brody closed his eyes and swallowed hard. What would he tell her? That he wanted to leave his shirt on during sex? That he wanted the lights out? It sounded ridiculous in his mind, much less said aloud. Was it worse than admitting the truth? That as badly as he wanted her, he didn't want her or anyone else to see what his bastard of a father had done to him?
Some people might have seen Brody's face, but no one outside of a hospital had ever seen his chest. Even as a kid sharing a room with Wade, he always kept covered. He came out of the bathroom fully dressed after a shower. He never went swimming with the other boys. They probably expected him to have more scars from his accident, but Brody didn't want anyone to know the full extent of what his father had inflicted on him long before that last day.
"Nothing. I just…" his voice trailed off. Brody wanted Sam more than he wanted to hide, but his sense of self-preservation was deeply ingrained in his every response. "I want you so badly. But I don't want you see—"
"I don't want you hiding from me, Brody. There's nothing that you could show me to make me want you any less."
She seemed to know. Even with his shirt still buttoned, Sam knew what he was hiding. Brody let go of her hand and let her continue. She watched his expression with unmatched intensity as inch by inch of chest was exposed. He tensed, holding his breath as his shirt opened and she pushed it over his shoulders. He watched and waited for the reaction he dreaded. She might think she meant what she said, but she hadn't seen all his scars yet…
How did your character spend the week just before the story starts?
Sam spent the previous week in a nervous panic over her job interview. After losing her last job, she'd had a hard time finding work. She'd spent the last few weeks in yoga pants eating ice cream and watching Lifetime movie marathons.
Brody spent the previous week working long hours and dodging calls from his foster mother and foster brothers. Knowing his secretary was going on a month-long vacation would be weighing heavily on his mind. He doesn't like change and he's fairly certain he won't like whomever his secretary hires.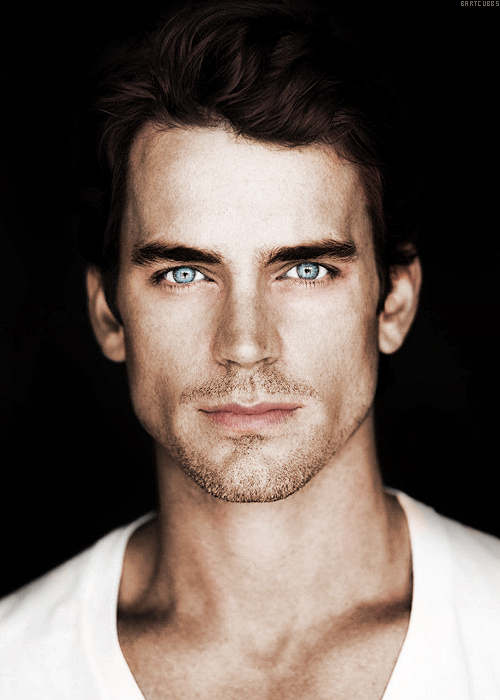 Who would you cast in the role of your characters if your book was optioned for a movie?
Brody would be played by Matt Bomer. I even spent a good bit of time staring at pictures of Matt while I wrote the book. Totally research. Yep. Sam would be played by Carrie Underwood. I know she doesn't act, but she's the perfect depiction of Sam. I even have character pictures of both these actors in the Pinterest Board (aclaurence) for this book.
What are you currently working on? What other releases so you have planned for 2013 into 2014?
2014 is a busy year for me. In February, BACK IN HER HUSBAND'S BED is released, featuring a casino owning hero and his poker playing bride on the run. In April, I'm doing a Babies and Billionaires story called HIS LOVER'S LITTLE SECRET. This features the character Sabine from my second book, MORE THAN HE EXPECTED. She's a wonderfully quirky character. Books 3 and 4 in the Secrets of Eden series will be out in August and November. I'm currently writing the last book now. It's a little hard to say goodbye to these characters, but I know I'm leaving them in good hands. Last, is a fun Christmas novella for Nocturne. JINGLE SPELLS is an anthology featuring myself, New York Times Bestselling authors Vicki Lewis Thompson, Rhonda Nelson and Blaze author Kira Sinclair. Its the fun tale about the true magic behind Christmas, Santa's mid-life crisis, and the witches and wizards who have to clean up the mess (and yes, save Christmas!).
Thanks for blogging at HJ!
Giveaway:

2 copies of A BEAUTY UNCOVERED (digital or print, winner's choice)
To enter Giveaway: Please complete the Rafflecopter form and Post a comment to this Q:

Beauty and the Beast stories are one of my favorite storylines. What is your favorite type of plot? Friends to lovers? Amnesia? Secret babies? Woman in peril? Do you have any that are an auto-buy for you?
Except
"Mr. Eden?" she asked.
"Yes?" He stopped and turned back to her.
Sam rounded her desk and approached him. His body tensed involuntarily as she came closer. She reached up to the scarred side of his face, causing his lungs to seize in his chest. What was she doing?
"Your shirt…" Her voice drifted off.
He felt her fingertips gently brush the puckered skin along his neck before straightening his shirt collar. It must've flipped up when he took his suit coat off earlier. The innocent touch sent a jolt of heat through his body. It was so simple, so unplanned, and yet it was the first time a woman had touched his scars.
His foster mother had often kissed and patted his cheek, and nurses had applied medicine and bandages after various reconstructive procedures, but this was different. As a shiver ran down his spine, it felt different as well.
Without thinking, he brought his hand up to grasp hers. Sam gasped softly at his sudden movement, but she didn't pull away when his scarred fingers wrapped around her own. He was glad. He wasn't ready to let go. The pleasurable surge that ran up his arm from her touch was electric. His every nerve lit up with awareness, and he was pretty certain she felt it, too. Her dark brown eyes were wide as she looked at him, her moist lips parted seductively and begging for his kiss.
He slowly drew her hand down, his eyes locked on hers. Sam swallowed hard and let her arm fall to her side when he finally let her go. "Much better," she said, gesturing to his collar with a nervous smile. She held up the flash drive in her other hand. "I'll get this printed for you, sir."
"Call me Brody," he said, finding his voice when the air finally moved in his lungs again. He might still be her boss, but suddenly he didn't want any formalities between them. He wanted her to say his name. He wanted to reach out and touch her again. But he wouldn't.
Sam looked away to glance down at the pink and crystal watch on her delicate wrist. Brody couldn't help but notice how every detail about her was so…sparkly. Her watch was simply the latest piece. The large cocktail ring on her right hand made her earrings look demure. The stitching on her silk blouse reflected the light as did the glitter that seemed to be embedded in her pink eye shadow. Her heels had a pattern of sequins and stones across the toe shaped like a daisy. Even the buttons on her sweater looked like dime-sized diamonds.
He wasn't used to that. His sister, Julianne, was feminine, but she was also raised in a house full of boys. She could hold her own and very rarely, if ever, sparkled. Most of the time, she was actually covered in sculpting mud from her pottery.
"You're going to be late for your executive meeting, Brody."
His name coming from her lips sounded wonderful to his ears, but he couldn't dwell on it. He looked down at his own watch, which was expensive, painstakingly accurate, but not at all flashy. She was right. He reluctantly took the file out from under his arm and held it up as he backed away. "Thanks."
Returning to the safety of his office, he closed the door and flopped his back against the solid wood. He took his first deep breath in five minutes, the scent of her perfume in his lungs. It made his head swim, the blood rushing from his extremities to fuel his desire with a restless ache he'd grown accustomed to over the years.
No woman, sparkly or otherwise, had ever deliberately touched his scars like that. With every fiber of his being, he wanted her to do it again.
Book Info:
A beastly boss is tamed in this Secrets of Eden book from Andrea Laurence…
CEO Brody Eden is a loner. The brooding billionaire has secrets that he refuses to unveil to anyone…until he meets his new assistant, Samantha Davis. She's temptation personified, and she's sitting right outside his door.
Samantha's never met a man as guarded—and gorgeous— as Brody. She doesn't want to fall for her boss, but there's something about Brody…. Beneath his gruff manner, Sam senses tenderness—and an intense passion waiting to be unleashed. And she'll make it her mission to enter his lair… and his bed.
Author Bio
Andrea Laurence is an award winning author of contemporary and paranormal romance. She has been a lover of reading and writing stories since she learned to read at a young age. She always dreamed of seeing her work in print and is thrilled to share her special blend of sensuality and dry, sarcastic humor with the world. A dedicated West Coast girl transplanted into the Deep South, she's working on her own "happily ever after" with her boyfriend and their collection of animals including a Siberian Husky that sheds like nobody's business.
Website | Facebook | Twitter |