Today it is my pleasure to Welcome author
Candis Terry
to HJ!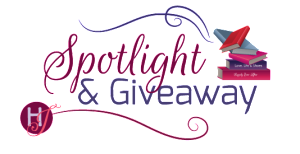 Hi Candis and welcome to HJ! We're so excited to chat with you about your new release, A Better Man!

Thank you for having me!

Please summarize the book for the readers here:
A BETTER MAN has many messages although (I hope) they are all delivered in a fun and interesting way.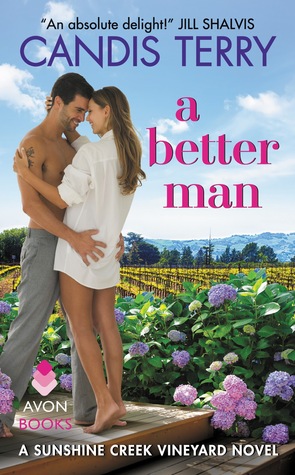 First of all, it's a second chance story for a romance that never really got off the ground fifteen years prior to when the story begins. Jordan Kincade appeared to be a typical high school jock and, Lucy Diamond, the quintessential book nerd. When he asked her out to a post-graduation dance, he had no intention of standing her up. But that's what happened, and it didn't do much for Lucy's already battered self-esteem. Jump to present day and Jordan discovers he needs Lucy's help with his rebellious teenage sister. When she finally agrees to help him, Jordan realizes that he's still attracted to Lucy. There's only one thing standing in his way of the possibility of developing a relationship with her–his NHL career and the life he's built that has taken him away from everything that really means anything to him. But giving up that life is easier said than done.
Lucy is a domestic abuse survivor and she has no desire to put up with the nonsense Jordan's bigger-than-life personality brings to the table. Little by little he's able to show her a different side of himself than the image portrayed on magazine covers and tabloid pages. And for Lucy, the newer version of Jordan is someone very hard to resist.

Please share the opening lines of this book:
The pungent scent of sweat-soaked bodies and the ice beneath Jordan Kincade's skates filled his nostrils. He devoured the energy, the thrill of the game, and the barely controlled chaos like a perfectly grilled steak. Queen's "We Will Rock You" and anticipation vibrated through the jam-packed arena as he skated to face-off with his opponent on a power play.
Please tell us a little about the characters in your book.
Jordan Kincade is a hotheaded, bigger-than-life, cocky, alpha male hockey player whose life gets turned upside down in a blink. He realizes that once upon a time he'd wished for fame, fortune, and enough arm candy so he'd never get bored. Now he realizes he should have been more careful what he'd wished for.
After a tumble down the rabbit hole, Lucy Diamond is reserved, cautious, and has found a quiet life that–although a bit dull–makes her happy. She loves being a teacher and gets excited when she sees natural talent in her creative writing students. She doesn't have a vain bone in her body and helping others is what makes her the happiest. Sometimes to her own detriment.

As you wrote your protagonist was there anything about them that surprised you?
Absolutely! With Jordan I was most surprised by the deep regret he now had for the way he'd lived his life. He'd kept busy and living in such a detached state that he didn't even realize how the things that mattered most could be stripped away so fast. And he certainly had no idea how much it would affect him.
Lucy was so subdued that I knew Jordan would really have to do perform some magic to pull her out of her self-imposed vanilla life. I was surprised at her reactions to having fun. And I was really surprised at how well she was able to give Jordan a taste of his own medicine.

Please share a few Fun facts about this book…
Jordan's teenage sister brings a lot of fire to the pages, which is probably why he calls her the baby dragon.
Ziggy, Lucy's golden retriever, has a bit of a gassy issue throughout the book. And he's not even apologetic about it.
I didn't keep track of a playlist for this book. However, in the first scene where Jordan and Lucy come face-to-face again after fifteen years and a whole lot of water under the bridge, I definitely heard VanHalen's "Hot for Teacher" playing in my head.
If your book was optioned for a movie, what scene would you use for the audition of the main characters and why?
I would definitely like to use the scene where Jordan joins the local health club and is surprised to find Lucy kickboxing like a mad woman. It's in this scene where it goes from him flirting, to realizing she's not going to flirt back, to him realizing that he needs her help with his sister and having to ask for it. There's a wide range of emotion in this scene.
"Hello, Lucinda."
"Lucinda doesn't live here anymore. It's just Lucy now."
When his smile burst into a full-fledged grin, her girl parts began to swoon. To save herself, Lucy turned and delivered a forceful double kick to the bag, then followed up with several strikes of her gloves.
"Well then, hello, just Lucy now."
Gloves on hips, she turned to face him. "You knew it was me back in my classroom the whole time, didn't you."
"It took me a few minutes to recognize you," he admitted. "After all, it's been a long time."
"Has it?"
Chuckling, he closed the door behind him and came fully into the workout room as Kelly Clarkson's "Stronger" thumped through the sound system. "And in all those years, I never pictured you as the kickboxing type."
"Guess I'm just full of surprises."
He grinned. "I like surprises."
The grin undid her. She could totally do without all the flirting. Well, maybe she could handle it if it was genuine. But Jordan had a career-long reputation for charming the ladies.
"Was there something you needed?"
His eyes roamed her body. "I could make a list."
"I wouldn't bother if I were you." She turned back toward the bag and slammed her gloves into the solid surface.
"It's hard to flirt when you won't even look at me."
"Like I said, I wouldn't bother."
What do you want people to take away from reading this book?
A sense of fun, family, and what really matters.
What are you currently working on? What other releases do you have planned for 2016?
I'm finishing up revisions for PERFECT FOR YOU, book two in the Sunshine Creek Vineyard series. This one stars Declan Kincade (Jordan's fraternal twin brother), a financial wizard, and his executive assistant with whom he's having a very difficult time not breaking the boundaries between boss and employee. This book will be released early 2017.

Thanks for blogging at HJ!
Giveaway:

Print copy of A BETTER MAN by Candis Terry.
To enter Giveaway: Please complete the Rafflecopter form and Post a comment to this Q:

Within the contemporary romance genre, what subgenre (billionaires, cowboys, second chance, family saga, etc.) appeals to you most? Which appeals to you the least? Why?
Excerpt from A Better Man:
His team hadn't just lost; they'd had their asses handed to them in a 4–1 battle on the ice caused by too many reckless Viper penalties and too many opportunities for the Penguins. Guilt tightened another notch around his neck as Jordan walked into The Muddy Cup Café the following afternoon. He couldn't imagine how he'd ever get a cup of coffee past the regret tangled up in his chest.
As soon as he opened the door of the brightly lit café, he zeroed in on Lucy sitting with her back to him in a booth at the rear of the room. Head down, she studied the headline of the newest edition of Talk of the Town.
Hollywood's Beaters, Cheaters,
And Dirty Divorce Secrets
Looked like the local newspaper was on top of important things in the news.
Today Lucy's hair was pulled up off her long graceful neck in one of those messy buns Jordan always thought gave a woman that sexy just-out-of-bed look. Lucy unwittingly had that look about her. Anyone could tell she wasn't the type who spent hours primping in front of the mirror. But with a thick, dark sweep of lashes accenting her dark chocolate eyes, a smooth and lightly tanned complexion, and full lips with a natural blush, she had a whole lot of sexy going on. Even if she didn't realize it.
He slid into the booth opposite her.
"You're late." She looked up, pressed the bridge of her glasses up with one finger.
"Only by five minutes."
"Well, now we only have fifty-five minutes to talk."
"I didn't know we'd be on a timer."
"I think I mentioned I have a prior commitment at five-thirty." She lifted her cup, took a sip of what he guessed was tea, not coffee, then set it back down in the saucer. "So the clock is ticking."
Leaning in, he smiled. "If I buy you a cookie, will you forgive me?"
One pretty arched brown lifted. "Make it two and I'll consider it."
"Done."
"On second thought . . ." The corners of her luscious lips quirked. "Make them white chocolate chunk with macadamia nuts and I'll even consider being late for my next appointment."
"In that case I'm buying all they have." He settled back in the seat and winked. "I'll be happy to give you anything you want."
Humor clicked in her brown eyes. "Are you flirting with me again?"
"I'm trying. But apparently I'm out of practice."
Her expression said it all. Men didn't flirt with her.
But he did.
And he would keep on flirting with her until she told him to stop.
"I . . . don't know how to respond to that," she admitted.
"Don't worry. You'll get used to it." He flagged down the server. After the young woman rattled off about fifty types of coffee flavors, he ordered a plain black coffee for himself, a refill on whatever Lucy was drinking, and the entire tray of white chocolate chunk with macadamia nuts cookies.
"You want those to go?" the waitress named Tammy asked with a laugh. "Or do you plan on eating them all here?"
"Two for now, the rest you can box up."
As soon as the server walked away Lucy said, "I was kidding about the cookies."
"But I wasn't kidding about giving you anything you wanted."
She sighed, but the smile on her face said she might be open to a little flirtatiousness.
"Can we please get down to business?" she asked.
"It's what I do best."
"And now we've moved on to innuendos?"
"Sorry, teacher." He flashed her a guilty-as-sin smile. "I'll try to behave myself."
"I'm sure it would be a first."
Excerpt. © Reprinted by permission. All rights reserved.

Book Info:
Meet the Kincade brothers: they'll do what it takes to protect their legacy—but what happens when love gets in the way?
Hockey star Jordan Kincade wasted no time ditching Sunshine Valley and everyone who mattered for a career in the NHL—a truth Jordan confronts when his parents' deaths bring him home. Now he's back to make amends, which begins with keeping his younger sister from flunking out of school. It's just his luck that the one person who can help is the girl whose heart he broke years ago.
Lucy Diamond has racked up a number of monumental mistakes in her life, the first involving a certain blue-eyed charmer. She has no intention of falling for Jordan Kincade again, but when he shows up asking her to help one of her students, Lucy just can't say no. Worse, the longer he's back, the more she sees how much he's changed. And so when a blistering kiss turns to more, she can't help but wonder if her heart will be crushed again . . . or if she'll discover true love with a better man.


Meet the Author: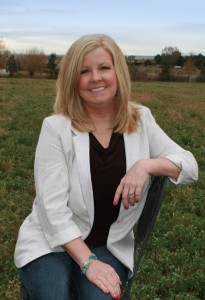 Candis Terry, award-winning author of the Sweet, Texas Series and the highly praised Sugar Shack Novels writes small town contemporary romances rich with memorable love stories, quirky characters, and tons of fun. Born and raised near the sunny beaches of Southern California, Candis has made her home on an Idaho farm for almost 20 years. She's experienced life in such diverse ways as working in a Hollywood recording studio to chasing down wayward steers. Only one thing has remained constant: Candis' passion for writing stories about relationships, the push and pull in the search for love, and the security one finds in their
Author Links: Website | Facebook | Twitter | Goodreads