Today it is my pleasure to Welcome romance author
Sonali Dev
to HJ!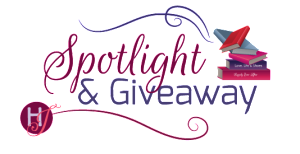 Hi Sonali and welcome to HJ! We're so excited to chat with you about your debut release, A Bollywood Affair!
If you had to summarize the book for the readers here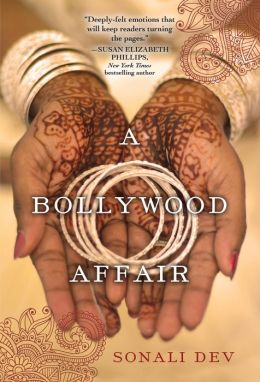 A BOLLYWOOD AFFAIR is the story of Mili, a child bride who was married at the age of four in a tiny village in India and then abandoned by her husband. She's all grown up now and trying to make herself worthy of her husband so he will finally come claim her, and Samir, a successful Bollywood director who owes everything to his big brother and will do anything to help his brother get rid of the wife who just crawled out of his past. It's a story of two people trying to reconcile family bonds and cherished traditions with personal freedom and happiness.
Please tell us about the characters in your book?
Mili, has had a unique upbringing, to say the least. While she's always been bound by marriage, her grandmother, who raised her, has also allowed her all sorts of freedom to help make her the perfect "modern wife." Mili's the kind of person who's totally milked this freedom to get an education and to keep on moving forward. She's all attitude and takes every situation and makes the best she can out of it. But her traditional upbringing is so strong that she is constantly working within the confines of it.
Samir has had an awfully traumatic childhood and he owes his life to his adoptive family. Outside of them he doesn't trust anyone. He's an utter cynic with a huge white knight complex and Mili is just the kind of person who turns all his beliefs upside down.
As you wrote your protagonist was there anything about them that surprised you?
Mili and Samir both kept surprising me. They're both very contradictory characters who defy the stereotypes they fit. When I started writing this story, it was much darker but both Samir and Mili had such brightness within them that they just wouldn't allow it and they kept getting into situations and doing things that were funny and preposterous.
What scene did you most enjoy writing? Why?
I think it was their first love scene. I knew exactly how these two were going to finally get together. For me their physical coming together was so part of them emotionally coming together I knew every aspect of it in my gut. It was one of the first scenes I wrote and I knew that the rest of their story was building up to that moment.
Mili sucked in a breath. For a few moments neither one of them moved, their wet faces pressed together. Samir was trembling in her arms, the pain inside him too much to bear. She stroked his back, his arms, the tight cords of his neck. She tried to make soothing sounds, but his name was all that came to her lips. "Samir."
He pressed his lips into her cheek and dragged sweet fire across her skin, her forehead, her eyelids, the bridge of her nose. Until finally, finally he found her lips. Hunger exploded in her chest. She dug her fingers into his hair, clutched the heavy strands, and tugged him closer.
He moaned her name. "Mili." The crazy beat of his heart slammed against her breasts, stinging sadness in every beat. She wanted it gone, she wanted to suck it out of his heart, wanted to grind down every harsh edge jabbing into him. She pushed apart his lips, and reached into his pain. The world went soft and hot. Everything inside her melted and slid down her body and pooled in the ravenous space between her legs.
What scene was the hardest to write? Why?
This story flowed pretty easily for me because the characters were so active inside me. But I think their first meeting was something that took a little while to hone and get exactly right because again the chemistry was so vivid in my mind I don't think I wrote it all down when I first wrote it. It took several rounds of revisions before I was happy with the details.
Samir heard a loud crash. He ran to the open stairwell and leaned over the railing. Some sort of crazy creature with the wildest mass of jet-black curls was dusting herself off and trying to grab a fluorescent yellow bike from a jumbled heap. Was she stealing it? In her rush to pry it free she stumbled backward and her eyes met his. Something in the way she looked at him set alarm bells gonging in his head. His eyes swept from her panicked stance to the low-hanging balcony. Had she jumped? Damn it.
"Hey! Wait a minute. Are you Malvika?" he yelled at her.
Her eyes widened to huge saucers, as if he'd accused her of something truly heinous. Was she crazy? She had to be because before he knew what to do next she yanked the bike free, hopped on it, and took off as if he were some sort of gangster chasing her with a gun.
Who would you cast in the role of your characters if your book was optioned for a movie?
I think Samir would have to be Hrithik Roshan, the Bollywood Star or Josh Duhamel, if a Hollywood actor played the part- they both have that calm, vulnerable strength and are so incredibly hot! And Mili would be someone who looked like Kangana Ranaut a Bollywood actress but had the personality of Emma Stone.
If you could have given your characters one piece of advice before the opening pages of the book, what would it be and why?
Don't worry, life has a way of working out.
What are you currently working on? What other releases so you have planned for 2014?
I'm working on my next book, THE BOLLYWOOD BRIDE which is the story of a Bollywood star who returns home to Chicago after ten years and comes face-to-face with the man she betrayed for stardom (and I mean shattered his heart with an axe). It's a second-chance-at-first-love story which deals with the stigma of mental illness in the family. It comes out Fall 2015.
Thanks for blogging at HJ!
Giveaway:

Print copy of A BOLLYWOOD AFFAIR.
To enter Giveaway: Please complete the Rafflecopter form and Post a comment to this Q:

Which is your favorite "Out of your comfort zone" book? What made you read it?
Excerpt
When Mili came to, for the first few moments she had no idea where she was. Then she tried to move and the pain that ripped from her ankle to her wrist almost split her in half and dragged everything back. She must've moaned or screamed or something because the man sitting by her bedside frowned and leaned closer. She forced the painful fog in her brain to clear.
Oh no. It was Ridhi's Greek God, male-model brother-slash-cousin-slash-whatever relative he was. They must have really drugged her good because despite his hair standing up on one side and bedsheet wrinkles on his cheek he still looked as perfectly put together as he had before she fell asleep.
He studied her with honey brown eyes that belonged in those ultra-fancy magazines Ridhi loved to read. "'Morning."
Oh God, his voice sounded exactly the way he looked. Golden, impeccable, as if the creator had paid special attention while crafting it. She frowned. As a rule Mili disliked pretty people. They reminded her of that girl Kamini in her village who always got what she wanted just because she looked like some sort of Bollywood star with marble white skin. Ugh.
He leaned closer and patted her forehead with far too much familiarity. Good Lord, he even smelled the way he looked, like that perfume they folded into Ridhi's magazines. Mili narrowed her eyes and gave him her fiercest look. How dare he get so overly familiar anyway? And act as if he were doing her some sort of favor. He was the reason she was here in the first place. He was the reason her new bike was broken. Her beautiful bike. She suppressed a sob.
"What's wrong?" he asked as if he'd known her for years. And why was he grinning like that?
"I'm sorry, do I know you?" she snapped.
That threw him. Good. "I believe I haven't introduced myself. I'm Samir Ra—Veluri"
"Raveluri? What kind of name is that?"
"Not Raveluri. Veluri."
"Then why did you say Raveluri?"
He closed his eyes, swallowed, and then opened them again. "Can we start over?"
"Sure, but first please take your hand off my head."
Greek God looked utterly offended, as if no one had ever had the gall to ask him to stop touching them. "Sorry, it seemed to calm you down when you were in pain, so I thought—"
"You stayed here with me all night?" The heat of her temper fizzled like water on a hot tavaa pan. Then flared again.
Through all her mind's acrobatics, he remained as calm as the Buddha himself. Which made her temper flare some more.
"You told the nurse there was no one she could call," he said with utmost patience, "so I thought—"
"You chased my only friend away. Now you want me to be thankful?" Everything that had happened after he knocked on her door flashed in her mind and she wanted to slap his perfect face.
"Who said anything about being thankful?" His hands tightened on the yellow writing pad he was clutching and the muscle in his jaw twitched the tiniest bit, but other than that he kept his smile as serene as ever.
"You had that look, like you expected gratitude." Just for walking the earth, just like that stupid cow Kamini.
"Can I ask you a question?"
She shrugged.
"Are you crazy?"
Book Info:
Mili Rathod hasn't seen her husband in twenty years—not since she was promised to him at the age of four. Yet marriage has allowed Mili a freedom rarely given to girls in her village. Her grandmother has even allowed her to leave India and study in America for eight months, all to make her the perfect modern wife. Which is exactly what Mili longs to be—if her husband would just come and claim her.
Bollywood's favorite director, Samir Rathod, has come to Michigan to secure a divorce for his older brother. Persuading a naïve village girl to sign the papers should be easy for someone with Samir's tabloid-famous charm. But Mili is neither a fool nor a gold-digger. Open-hearted yet complex, she's trying to reconcile her independence with cherished traditions. And before he can stop himself, Samir is immersed in Mili's life—cooking her dal and rotis, escorting her to her roommate's elaborate Indian wedding, and wondering where his loyalties and happiness lie.
BuyLinks: Amazon | B&N | Kobo | iTunes
Tour wide Rafflecopter Giveaway (Tour Wide Commenter Giveaway for a $10 Amazon Gift Card and Three Print Copies of A BOLLYWOOD AFFAIR) a Rafflecopter giveaway
Author Bio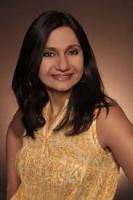 Sonali Dev's first literary work was a play about mistaken identities performed at her neighborhood Diwali extravaganza in Mumbai. She was eight years old. Despite this early success, Sonali spent the next few decades getting degrees in architecture and writing, migrating across the globe, and starting a family while writing for magazines and websites.
With the advent of her first gray hair her mad love for telling stories returned full force, and she now combines it with her insights into Indian culture to conjure up stories that make a mad tangle with her life as supermom, domestic goddess, and world traveler.
Sonali lives in the Chicago suburbs with her very patient and often amused husband and two teens who demand both patience and humor, and the world's most perfect dog.
Author Links: Website | Facebook | Twitter | Goodreads