Today it is my pleasure to Welcome romance author
Jennifer Delamere
to HJ!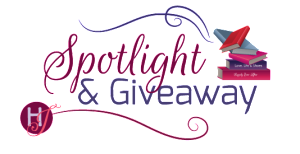 Hi Miss Lucinda Cardington and welcome to HJ! We're so excited to chat with you about your love story, A Bride for the Season!
Miss Cardington Do you have a story to tell?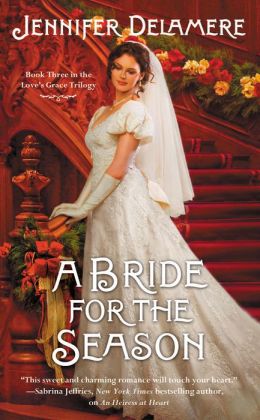 Do I ever! I was perfectly content to become an old maid and follow more serious pursuits, while leaving dreams of silly romantic love to Emily, my younger sister. But then she went out and ensnared herself with James Simpson, one of London's most scandalous bachelors. They were caught in a situation that was innocent, but the gossip-mongers soon turned it into a serious scandal. The result was not only that James was forced to propose to Emily, but now my father insists that James find a husband for me as well! There's no way this can turn out well. Especially because the more I get to know James, the more confused I get about my exact feelings for him…
Tell us about your writer, how did you first meet her?:
She wanted someone for a small part in her debut novel. (I believe you folks in the 21st century would call it a "walk-on role.") I fit the bill, so she put me in. But then, as we got to know each other, she began to see that I could be heroine potential. To be honest, I knew it all along, but I let her think it was her idea.
What do you like to do when you are not being actively read somewhere?
Indulge in my photography hobby, of course!
What is your most / least favorite characteristic your writer has attributed to you and your love interest?
Most: My kindness and intelligence.
Least: I have a tendency to get nervous at social events and start spilling things.
Are you currently engaged in a relationship? What is Love at first sight?
Well, I'd always planned to remain single, but now that this man James Simpson has gotten involved in my life, I don't know what to think. As for love at first sight, I'm more inclined to think that love grows the more you get to know someone. My author says that sometimes love can take you by surprise, such as when a spark suddenly ignites between two people who thought they were only friends. Perhaps that's true!
What is your favorite scene in your book? Why?
There is a scene where James and I dance, alone, in a sunny parlor, with no music. I am normally a terrible dancer, but with him it came so naturally…
"You can do this, Lucinda. You have nothing to fear from a man on the dance floor. The vast majority of us don't even bite."
"Don't they?"
"You are trying to joke your way out of this. Although I heartily approve of the tactic, I shall not allow you to do it."
He launched into his favorite waltz. After a brief hesitation, Lucinda joined in.
"Enjoy the music, Lucinda. Feel it, in your very bones." He reached again for her hand, feeling a burst of pleasure as it slipped easily into his.
They were moving now, tracing a small circle in the center of the room. She kept her eyes fixed on his. Her lips parted slightly, her front teeth briefly tugging at her bottom lip in an artless gesture that was undeniably appealing.
Lucinda appeared completely transported by the dance. Her mouth opened to a smile and a small sigh escaped her. And that's when a thought crossed his mind that was more dangerous than any yet: Lucinda is beautiful. Not just pleasant, or passingly pretty. From her soul to her soft brown hair, inside and out, she was the most beautiful woman he had ever known…
Did you have a hard time convincing your author to write any particular scenes for you?
To be honest, we were pretty much in agreement throughout the whole book! True, there were times when she hated putting me through so much pain, as in the following scene. But I hope that my ultimate happy ending can be an encouragement to wallflowers everywhere…
Emily giggled. "James told me he and Mr. Hibbitt had quite the chat about you after the party. Isn't that right, James?"
James cleared his throat. "Well, there is no doubt that marriage is on his mind."
Some brief look crossed his face as he said this. In any other circumstance Lucinda would have put it down to pain. "Did Mr. Hibbitt expressly say he was contemplating marriage to me? Or are you just trying to be nice?"
James shook his head and said gently, "My dear girl, I have told you before that you undervalue yourself."
His eyes locked on hers. Lucinda felt every part of her go still, except for her heart, which lurched into an unsteady pace. For a fraction of a second his gaze dropped to her lips, and she shivered, despite the heat. That one brief glance was enough to bring back every vivid memory she'd been trying to forget. She could feel the heat of his lips against hers and the way her entire body had come alive with pleasure when he'd held her. She could feel it as surely as if he were holding her right now. A surge of longing swept through her with such force she gasped. Dear Lord, why did she persist on wanting something so improper and out of reach? And why did James look as though he, too, were thinking the very same thing?
"Well, of course Lucinda undervalues herself," Lady Cardington said. "She has been feeling the lack of a man's attention. That is why we must thank heaven for this Mr. Hibbitt. Finally we have found someone who can see her good qualities."
If your story were optioned for a movie, what song would you like played during the opening credits?
Movie? Oh yes, now I know what you mean: a story told by lots of photographs moving very quickly! What a marvelous invention! Almost makes me wish I lived in the 21st century. I would of course say the music should be a waltz. Nevertheless, I did ask my author for a more modern suggestion. She says, since my story is about a wallflower and the most popular guy in town, maybe Taylor Swift's "You Belong With Me" might be a good choice. (I'll stick with the waltz….)
Did you ever think that your story would end up in a romance book?
Not at all! I wasn't expecting any kind of romance, but then James Simpson had to come along and shake everything up…
Thanks for blogging at HJ!
Giveaway:

2 Print copies of A Bride for the Season
To enter Giveaway: Please complete the Rafflecopter form and Post a comment to this Q:

In A Bride for the Season, two people who seem to be opposites discover that at their core, they have some very important things in common after all. Have you ever gotten to know someone and discovered they were completely different than you expected? Or has some personal interest or hobby brought you together with someone you might otherwise never have met?
Book Info:
London's most scandalous bachelor has finally gone too far. Caught in a situation that was innocent but too compromising, James Simpson is forced to admit that he must do the honorable thing and marry the lady. Unfortunately, marriage alone will not be enough to appease her father. He won't agree to a dowry unless James can find a suitable husband for the lady's elder sister-the shy and awkward Lucinda Cardington.
Lucinda doesn't care that she is close to being "on the shelf"; she has more serious pursuits in mind. She enjoys the friendship she and James share over their love of photography, but she leaves dreams of romance to silly young ladies like her sister. James does manage to find a match for Lucinda, and his efforts to get them together are about to succeed…until James comes to the distressing realization that he doesn't want Lucinda in anyone's arms but his own.
Book Links:  Amazon B&N Kobo iTunes Goodreads
Author Bio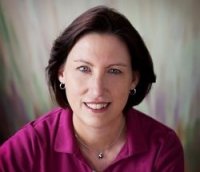 The youngest child of a Navy pilot and a journalist, Jennifer acquired a love of adventure and an excitement for learning that continues to this day. She's lived in three countries and traveled throughout the U.S. An avid reader of classics and historical fiction, she also enjoys biographies and histories, which she mines for the vivid details to bring to life the characters and places in her books. She resides with her husband in North Carolina –where, when not writing or dreaming up romantic adventures for her characters, she can be found fantasizing about her next ski trip or European vacation.
Facebook: www.facebook.com/jennifer.delamere
Twitter: @JenDelamere
Website (where you can also read an interview with that charming rogue James Simpson!): www.jenniferdelamere.com