Today it is my pleasure to Welcome author
Sharla Lovelace
to HJ!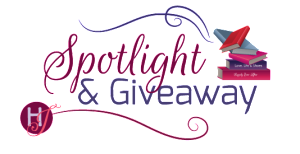 Hi Sharla and welcome to HJ! We're so excited to chat with you about your new release, A Charmed Little Lie!

Hi everyone! I'm so glad to hang out with you today!

Please summarize the book for the readers here:
Let's get to the guts of it…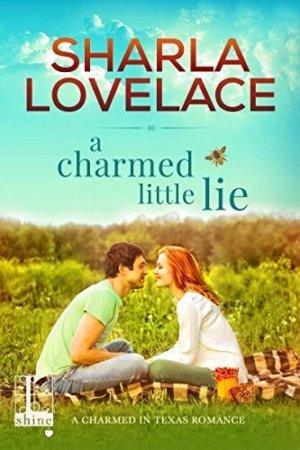 Girl lies to make her ailing eccentric aunt happy. She lives out of town after all, so what does it hurt?  Let sweet old aunt think she's happily married to hunky guy. Girl eats massive crow when said aunt kicks the bucket and leaves everything to girl….as long as girl can prove she's really married to hunky guy. Cue hunky guy. And hijinks. Boob flashing in a pool. Honey wars. Cake eating. Oh crap, there's a dance. Falling hard for hunky guy…bam! Big surprise!
What, did you think I was going to tell you the ending?  🙂  Let's just say, that Aunt Ruby…she knows what she's doing. 😉
What's your favorite line(s) from the book?:
Every single time Nick calls Lanie "Mrs. McKane."  I know I wrote the words, but oh my God he melts my shoes every time he does that.
When you sat down to start this book, what was the biggest challenge you faced? What were you most excited about?
Biggest challenge when beginning any new series is creating the world, the town, the dynamics from scratch. But that is also the most exciting thing!!
Please tell us a little about the characters in your book. As you wrote your protagonist was there anything about them that surprised you?
Lanie is kind of perky, but has an insecurity that she tries to hide, stemming from an odd childhood…that I won't spoil for you. 🙂 Nick has a bit of a chip on his shoulder. What he knows of love always kicked him in the ass, so up went the walls. He's never met anyone like Lanie, however. He has a wild ride ahead of him.
What have you learned about your own writing process/you as an author while writing this book?
I remembered how much I love writing in first person….and with more humor than in previous books. Oh my goodness, I had so much fun with this book. 🙂

The First kiss…
Mmmmmm yummy. They have some little pecks that they do for show, but their first REAL one…. omigosh… it set my keyboard on fire!

Did any scene have you crying or laughing (or blushing) while writing it?
Speaking of the first kiss….
I didn't look back, and I didn't care. Nick's hand was warm in mine, and when we reached the dance floor they'd cleared a space for, he tugged back gently to make me turn around. The look in those dark eyes nearly took out my knees. He pulled me into his arms, leaving no room for imagination, and I let my hands slide up his chest to his neck, and around back as his eyelids grew heavy.

Roberta Flack crooned softly, "the first time…ever I saw your face…" And something in me went warm from head to toe. Something besides whatever was in that punch. Something more real than that.

"Nice save."

"I tried."

"How was the punch?" he asked.

I wound my fingers into his hair and pulled his head down.

"See for yourself," I said, the last word finished against his lips.

Sparks ignited throughout my body as our lips met. Soft. Slow. Wet. Needing. Our bodies moved as one with the music, so close, so tightly pressed together I could feel his heart beating. My hands traveled slowly back down his chest and around his middle as his came up into my hair. When his tongue ran over my top lip, I knew he could feel my gasp. And when I pulled him in deeper to taste him, I felt the low growl in his chest rumbling against mine.

His fingers twisted in my hair as he dove deep and then pulled back, deep again and back, teasing me, pulling back to kiss my lips one at a time, as I kept clinging tighter. I was drunk on it. Breathing shallow. My fingers curling into his shirt with the need for more.
If your book was optioned for a movie, what scene would you use for the audition of the main characters?
This one kind of sets the tone!! This is shortly after they meet.
The doubts that winged around my head like a flurry of butterflies as I followed Nick someone-or-other down a twisty road, didn't disperse when we pulled up to a double-wide trailer up on cinderblocks.

What was I thinking? Asking a strange guy to come with me to Charmed for the reading of a will. What if Aunt Ruby was secretly hoarding money and leaving it all to me and they handed it to me in a giant laundry basket (because that's where she would keep it) and then he mugged me and stole my rental car and left me on the side of the road with nothing but Ralph and my empty laundry basket? What if he was a serial killer that preyed in unsuspecting diners, cooking and killing his way across the country?

Nick got out and gestured for me to follow him in. Uh, no. I rolled down my window.

"Give me fifteen minutes, and I'll be ready," he said.

I gave him a thumbs-up. "Cool."

He looked at me funny. "You don't have to wait in the car."

Have good manners. "I'm good."

He started to laugh and shake his head, and something in me—maybe it was the overwhelming hunger gnawing at my belly—but something stopped caring about manners.

"You think I'm coming into your house?" I asked. "I think I learned not to do that around age six."

One eyebrow went up. "Seriously?"

"As you pointed out, I don't know you."

He leaned against the bed of his truck and crossed his arms over his chest. They were good arms.

"Lady, I'm about to get in a car with you for an overnight trip to a town I've never heard of, to stay in some old house with someone so delusional she has to pretend to have a husband," he said. "If anyone should be afraid, it's me."
Readers should read this book….
…because it's a million kinds of awesome! Because I love Lanie and Nick and I want you to love them too! Because my husband and my editor are dying for me to have someone else to talk about this story with! Especially my husband. He's really needing you to take this off his hands. 🙂

What are you currently working on? What are your up-coming releases?
A CHARMED LITTLE LIE is book one in the Charmed in Texas series. The second book, LUCKY CHARMED, comes out in July (and has a sneak peek in the back of this book), and the third book, ONCE A CHARMER, comes out in October! I'm about to start work on #4 in a few weeks!
Thanks for blogging at HJ!
Giveaway:

Winner's choice of 1 Sharla Lovelace backlist ebook.
To enter Giveaway: Please complete the Rafflecopter form and Post a comment to this Q:

Have you ever told a white lie that spiraled out of control? Do tell!! 🙂
Excerpt from A Charmed Little Lie:
There are things a girl hopes to hear in her lifetime, and a marriage proposal definitely tops that list. A proposal offered as a business deal, probably thrown out in desperation to stop my meltdown and pending dehydration, however, was not what most women have in mind.

"Don't, Nick," I said, hiccupping through my sobs, trying to make it stop. "Don't play with that. Don't make fun."

"I'm not," he said, still facing Ralph, the dog's face in his hands as if it were all addressed to him. "I'm dead serious."

I waited for more and it didn't come. Um, I needed more explanation than that.

Wiping at my face in vain, I leaned against the post and looked down at possibly the hottest man I'd ever met. Sitting on my porch in a black-on-black suit, asking me to marry him by proxy of Ralph.

"Why?"

Finally, he let go of the Ralph's large head and stood, turning to face me as though it was with his last dying breath.

"You need this house," he said, his words slow and precise. His dark eyes didn't blink, didn't look away uncomfortably, didn't falter. "You may or may not need the money, I don't know. I don't see you getting all emotional about that, but you're hugging the house, so I'm guessing the money's not an important factor."

"I didn't even know about that money."

"Which brings it to me," he said, closing his eyes briefly. "I need a job."

"Are you saying—"

"I'm saying I just got in a car with a stranger for five hundred dollars," he said. "That's how far I've fallen. Three months of my life—what would that be worth?"

My tongue felt as swollen and stuck as my eyelids. That sentence, along with the glazed over look his eyes got and the hard set of his jaw, was possibly the saddest thing I'd ever witnessed. To be followed closely by the strong possibility of my saying yes.
Excerpts. © Reprinted by permission. All rights reserved.

Book Info:
Lanie Barrett didn't mean to lie. Spinning a story of a joyous marriage to make a dying woman happy is forgivable, isn't it? Lanie thinks so, especially since her beloved Aunt Ruby would have been heartbroken to know the truth of her niece's sadly loveless, short-of-sparkling existence. Trouble is, according to the will, Ruby didn't quite buy Lanie's tale. And to inherit the only house Lanie ever really considered a home, she'll have to bring her "husband" back to Charmed, Texas for three whole months—or watch Aunt Ruby's cozy nest go to her weasel cousin, who will sell it to a condo developer.
Nic McKane is out of work, out of luck, and the spitting image of the man Lanie described. He needs money for his daughter's art school tuition, and Lanie needs a convenient spouse. It's a match made . . . well, not quite in heaven, but for a temporary arrangement, it couldn't be better. Except the longer Lanie and Nick spend as husband and wife, the more the connection between them begins to seem real. Maybe this modern fairy tale really could come true . . .
Meet the Author: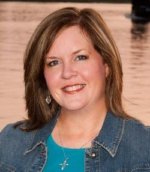 Sharla Lovelace is the bestselling, award-winning author of sexy small-town love stories. Being a Texas girl through and through, she's proud to say she lives in Southeast Texas with her retired husband, a tricked-out golf cart, and two crazy dogs. She is the author of five stand-alone novels including the bestselling Don't Let Go, the exciting Heart Of The Storm series, and the fun and sexy new Charmed in Texas series.
For more about Sharla's books, visit www.sharlalovelace.com, and keep up with all her new book releases easily by subscribing to her newsletter. She loves keeping up with her readers, and you can connect with her on Facebook, Twitter, and Instagram as @sharlalovelace.
Website | Facebook | Twitter |