Today it is my pleasure to Welcome author
K. C. Bateman
to HJ!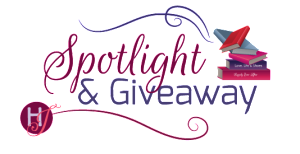 Hi K. C. Bateman and welcome to HJ! We're so excited to chat with you about your new release, A Counterfeit Heart!
Please summarize the book for the readers here: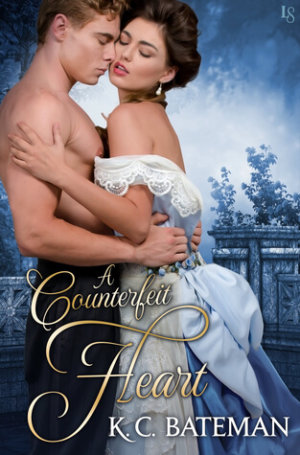 Sabine de la Tour is a French counterfeiter determined to escape her life as a notorious criminal. She and her business partner must leave France—or face the guillotine. But her only hope of surviving in England is to strike a deal with the very spy she's spent her career outrunning. . .
Richard Hampden, Viscount Lovell, is prepared to take any risk to safeguard England— even if that involves making a pact with his archenemy; Philippe Lacorte, the greatest counterfeiter in Europe. But when Lacorte turns out to be Sabine, a cheeky, gamine-faced beauty, Richard is shocked—and more than a little aroused. Unlike the debutantes who hurl themselves at him, Sabine offers a unique and irresistible challenge. Richard agrees to help her. But in return he wants something even she can't fake. . .

Please share the opening lines of this book:
It didn't take long to burn a fortune.
"Don't throw it on like that! Fan the paper out. You need to let the air get to it."
Sabine de la Tour sent her best friend Anton Carnaud an exasperated glance and tossed another bundle of banknotes onto the fire.
Please share a few Fun facts about this book…
Sabine, my heroine, is a counterfeiter, and I unearthed some amazing real-life stories of wartime forgery during my research. Just as in A Counterfeit Heart, Napoleon really did employ a team of forgers to print fake currency to ruin his enemies. Hitler, too, tried something very similar during the second World War, forcing prisoners to fake thousands of British banknotes in a plan called Operation Bernhart. I had a lot of fun playing with the premise of 'what if . . .'
One of my favorite funny scenes in the book is when Sabine creates a diversion by ordering a whole host of random purchases in Richard's name, to be delivered at the same time, causing a huge confusion in the street outside. The things she buys are so ridiculous—including a piano, and a foul-mouthed parrot—much to Richard's annoyance! It makes me smile just thinking about it.
Richard's scruffy, disobedient dog Argos is named after Odysseus's faithful dog from Homer's Odyssey.
Please tell us a little about the characters in your book. As you wrote your protagonist was there anything about them that surprised you?
Sabine's a really interesting character. Her moral compass is definitely skewed, but she's been forced to do bad things for good reasons. She's prickly, witty, resourceful—and more than a match for our arrogant hero Richard Hampden.
Richard surprised me by being far sexier than I'd originally thought! Those who've read the previous two books in my Secrets and Spies series, 'To Steal A Heart' and 'A Raven's Heart', will recognize him as Nic and Heloise's older brother. He's pretty well-behaved in those books, but as soon as he got his own book he turned all masterful and manipulating on me. . . and I realized he was the perfect foil for Sabine. He's far too used to getting his own way, and she challenges him at every turn.
If your book was optioned for a movie, what scene would you use for the audition of the main characters and why?
Ooh, I'd use this scene. It's their first dinner together, after Sabine has blackmailed Richard into employing her. The snarky, verbal fencing sums up their entire relationship; clever words overlaying simmering attraction. They're both on guard, wary of revealing too much, yet reluctantly drawn to one another. . .
She took another bite of cherry. The dark red juice stained her lips. Richard prayed for strength.
"We mere mortals must ingratiate ourselves with our betters to survive."
Her mocking tone indicated how little she viewed him as her better, but he found her lack of subservience refreshing. "I've yet to see any evidence of you making an effort to ingratiate yourself," he said dryly.
"Yes, well, you," she raised an inky eyebrow, "are the exception. You're stuck with me whether I'm subservient or not."
"Lucky me," he drawled. "Obedience can get so tiresome."
She ignored his sarcasm. "I expect it does. That's why you choose to work as a spy. For the challenge. To feel alive."
Richard hid his surprise at her perceptiveness.
"I don't expect someone like you to understand my position," she continued. "What can you possibly know of hardship? Your idea of suffering is encountering a corked claret. Your mattress is probably stuffed with real hundred pound notes."
He laughed. "War certainly creates some strange bedfellows doesn't it?"
He raised his glass in a wordless salute and tried to ignore the mental image of her as his bedfellow, naked and entwined in his sheets. "Your surname," he said quickly, to distract himself. "De la Tour. It literally means 'of the tower.' Like that princess in the fairy tale. The one with all the hair."
"You mean Rapunzel."
"That's the one. Shut up in a turret, pining away for her prince."
She snorted. "I'm not pining away for anyone. I'd never sit around waiting for a prince to rescue me. I'd cut off my own hair and escape on my own."
He smiled at her spirit. "Of course. You'd forge an invitation to the prince's ball, turn up uninvited, kill his best dragon, and run off with his crown."
"Credit me with a little more talent than a thief," she sniffed. "Besides, princes are notoriously unreliable. In real life they'd get distracted by a tavern, or a horse race, or a buxom barmaid and forget all about rescuing the princess."
"You are far too young to be so cynical."
She shot him an arch look. "'All that glitters is not gold,' as Shakespeare said. Princes are spoiled and idle. And far too used to getting their own way."
Richard raised a brow. God, he loved the way she challenged him. "Are you talking about me, miss de la Tour?"
She folded her hands piously in her lap. "It is not my place to judge you, my lord."
"And yet here you are. You think me everything that is bad about the aristocratic class; reckless, lazy, amoral, and dissolute."
She shrugged. "Even your name has the word 'rich' in it, Rich-ard Hampden." She took another slow sip of wine. "And I never said you were lazy."
He bit back a chuckle at that veiled insult.
"And since we're on subject of names," she said, "Richard does not suit you at all."
"My parents will be so pleased you think so. What alternatives did you have in mind? Lucifer? Beelzebub? Mephistopheles?"
She shrugged. "History has not been kind to people named Richard. Just look at your English kings. Richard the second was insane. Richard the third was a hunchback who killed his own nephews."
"What about Richard the Lionheart?" he countered.
She waved a dismissive hand. "He was brave, but no one ever called him handsome. Handsome men are never called Richard."
***

He shot her a look of breathtaking arrogance. "Are you implying that I'm ugly?"
Sabine bit her lip. To deny it would have been one protest too far. But to confirm it would make him all the more obnoxious. She wrinkled her nose. "I've seen worse. Besides, it doesn't matter what your name is. A viscount can have a club foot, a lisp, and a facial tic and still be considered handsome." She shot him an assessing glance. "It's amazing how attractive a man appears when viewed through the lens of an unencumbered estate and twenty thousand pounds a year."
Hampden chuckled. "It's closer to thirty thousand, actually. And I'm pretty sure it isn't the size of my inheritance they're interested in."
What do you want people to take away from reading this book?
That that the best things in life, like love and friendship, aren't things you can buy (or fake!)—even if you're as wealthy as Richard Hampden.
What are you currently working on? What other releases do you have planned for 2017?
A new series! It's currently entitled "Desperate Desires," and I can't wait for you all to see it. Each book features my favorite feisty, geeky heroines and snarky, gorgeous, heroes.
It's the 'Desperate Desires' series because either the hero or the heroine of each book finds themselves in desperate straits—which leads to them taking desperate measures! Think heroines who are adventurous plant hunters, archaeologists, cartographers and (reluctant) highwaywomen!

Thanks for blogging at HJ!
Giveaway:

Ebook: A COUNTERFEIT HEART by K. C. Bateman *Gifted via Amazon*
To enter Giveaway: Please complete the Rafflecopter form and Post a comment to this Q: My heroine, Sabine, blackmails our hero into employing her so she can earn enough to help her friend escape to America. She does bad things, but with good reason. Have YOU ever done something slightly naughty, but for a good reason?
(Full disclosure: I always eat some of my children's Easter eggs, to save them from too many visits to the dentist. This makes me an excellent mother.)
Excerpt from A Counterfeit Heart:
This is their first meeting. Sabine has turned up at Richard's door with the intent to blackmail him and she's just revealed that she's the forger he's been hunting. . .
He narrowed his eyes at her. "So what do you want?"
Sabine strolled over to a small side table and ran her fingers over the trinket box and a stack of books it held, trying to appear relaxed. "A deal, of mutual advantage."
He raised his brows in silent, autocratic question.
"I require money," she said.
"What for?"
She gave him a chiding smile. "I don't believe I'm under any obligation to answer that, Lord Lovell." She stroked the edge of a leather-bound book. "But I believe our interests are very much aligned. You wish to employ Lacorte. I wish to be employed."
"Ah." His lips quirked. "The British Government is expected to pay for your enthusiastic co-operation. You had a figure in mind, perhaps?"
She lifted her chin at his dry tone. "I do. Ten thousand pounds."
If he was shocked by the outrageous proposal, he hid it well.
"That's rather expensive."
His face remained impassive. She had no idea what he was thinking behind those unsettling amber eyes. She made a mental note never to play cards with him. "I like to think of myself as better value—and certainly more exclusive—than a courtesan."
His lips curved in a smile she instantly mistrusted. "What makes you think we were planning on paying Lacorte?"
Her heart plummeted but she managed a creditable snort. "You thought I'd work for free?"
"No," he said softly. "I never thought that."
His sudden predatory stillness sent a cold trickle of fear through her.
"I'm not sure you appreciate the vulnerability of your current position, miss de la Tour," he said slowly. "Let me explain it to you. You have placed yourself entirely in my power." His gaze lingered on her face and he smiled. His teeth were white and straight. "With one snap of my fingers I could have you imprisoned as a Napoleonic supporter and an enemy of England."
He gave her a stare that probably reduced grown men to quivering heaps. It was extremely effective. Her own legs turned to water.
"You have no evidence."
He waved a hand. "A technicality. I'm sure I could come up with something. It's amazing what people confess to. With a little persuasion."
A frisson of fear skittered down her spine. She studied the hard line of his jaw. This was not a man to have as an enemy. He would be implacable. Utterly without mercy.
He inspected one perfectly-clean fingernail. "According to English law, counterfeiting is one of the worst crimes a person can commit. A direct attack on the king's person. It's high treason, punishable by death." He picked up the fountain pen and turned it over and over in his fingers. "Lucky for you, burning at the stake was abolished a few years ago."
She felt the blood leave her face, but managed a flippant tone. "We live in such enlightened and merciful times."
"You would merely be hanged, drawn, and then quartered," he finished softly.
She sighed. "And you call the French barbarous. At least the guillotine is quick."
His sleepy amber gaze lingered on her throat. "Such a pretty neck. Shame to see it stretched on the gallows."
Sabine pressed her palm to her chest and feigned insouciance. "Ah. Nothing makes a woman's heart beat faster than a man detailing all the grisly ways he'd like to watch her die."
His dimple reappeared at her scorn. He shrugged, not even pretending to be apologetic. "You can hang for treason, or work with me. Your choice."
Excerpt. © Reprinted by permission. All rights reserved.

Book Info:
As Sabine de la Tour tosses piles of forged banknotes onto a bonfire in a Paris park, she bids a reluctant farewell to her double life as a notorious criminal. Over the course of Napoleon's reign, her counterfeits destabilized the continent and turned scoundrels into rich men, but now she and her business partner must escape France—or face the guillotine. Her only hope of surviving in England is to strike a deal with the very spy she's spent her career outrunning. Now after meeting the arrogant operative in the flesh, Sabine longs to throw herself upon his mercy—and into his arms.
Richard Hampden, Viscount Lovell, is prepared to take any risk to safeguard England from the horrors of the French Revolution. To lure the insurgents out from the shadows, he's even willing to make a pact with his archenemy: Philippe Lacorte, the greatest counterfeiter in Europe. But when a cheeky, gamine-faced beauty proves herself to be Lacorte, Richard is shocked—and more than a little aroused. Unlike the debutantes who so often hurl themselves at him, this cunning minx offers a unique and irresistible challenge. Richard will help her. But in return, he wants something that even Sabine cannot fake.
Book Links:

Meet the Author: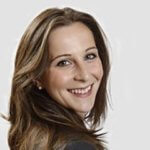 Kate Bateman, writing as K. C. Bateman is the author of To Steal a Heart, A Raven's Heart, and A Counterfeit Heart. She's also the co-founder and director of Bateman's Auctioneers, a fine art and antiques auction house in the United Kingdom. She currently lives in Illinois with her husband and children, but returns to England regularly to appear as an antiques expert on several popular BBC television shows, each of which reaches up to 2.5 million viewers.
Kate loves to hear from readers. Contact her via
Website | Facebook | Twitter |  GoodReads |