Today it is my pleasure to Welcome author
Carolyn Brown
to HJ!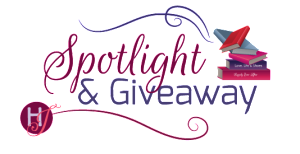 Hi Carolyn and welcome to HJ! We're so excited to chat with you about your new release, A Cowboy Christmas Miracle!

Hello all y'all! What a pleasure it is to be invited back to HJ again. I always love stopping by and having a glass of sweet tea with Sara and all you folks!

Please summarize the book a la Twitter style for the readers here: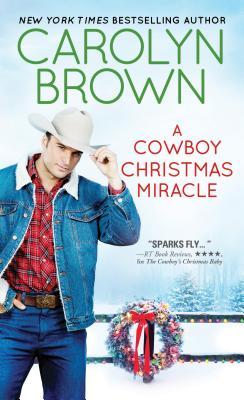 Opposite sides of the feud meet in the middle to bring Christmas back to Burnt Boot.

Please share the opening lines of this book:
Swollen ankles. Puffy face. And now mood swings.
Even with all that, Betsy was so jealous of Angela that she could feel her soul turning neon green. It's a wonder she didn't glow with envy like an alien life force.
Angela wiped tears away with a soggy tissue. "It's a boy, and I'm naming him Christian because he's arriving during the Christmas season, and he'll be too old to be baby Jesus next year, and I wanted him to grow up to be a preacher like my daddy and my brother, John, and now he'll grow up to be a… Oh no…"
Please share a few Fun facts about this book…
This is a modern day Romeo and Juliet without the tragic ending.
When I was writing this story, Declan and Betsy were in my head so strong that they woke me up at night to tell me if I'd gotten a scene wrong.
I wrote the book in the heat of the summer. To get in the Christmas mood, I listened to Christmas carols and tuned the air conditioner way down.
Toward the end, I drug my feet with the finish because I'd really gotten attached to both families as well as the O'Donnell cowboys.
The two old grannies actually surprised me with their acceptance of the HEA at the end of the book.
What first attracts your Hero to the Heroine and vice versa?
Declan has always been attracted to Betsy but she's a Gallagher and he's a Brennan. She's always thought he was sexy but there's no use wishing for the impossible.

Using just 5 words, how would you describe Hero and Heroine's love affair?
Hot. Steamy. Secretive. Amazing. Determined.

The First Kiss…
Maybe an excerpt to show rather than tell. They're on the back seat of a movie theater where they think they'll have complete privacy to talk about their Christmas project. Her first instinct was to pull back and slap him, but then his tongue traced the outline of her lips. From that moment, all she could think about was Declan. All she could see was sparks dancing behind her closed eyes. And all she wanted was for the kiss to never end.
She opened her mouth enough to allow entrance, and their tongues did a mating dance that sent shivers down her spine. The sensible side of her brain kept shouting something about him being a Brennan, but the part that controls sensation and sexual desire hushed it up right quick.
When he ended the kiss and pulled back, she was speechless for the first time in her life. Her knees had gone weak. Her brain was total mush. Her body wanted to haul him off to the nearest motel, or the back of her truck, and finish what they'd started.
Without revealing too much, what is your favorite scene in the book?
I love the scene where Tanner has won the poker game so that means Declan Brennan has to make the next woman who walks in the bar fall in love with him. Tanner's favorite cousin, Betsy, is the woman and Declan won't back down from the bet. This is the scene that follows:
"It was those O'Donnells moving to town that started all this," Betsy whispered before she finished off her whiskey and took a long gulp from her bottle.
"What was that?" Rosalie asked.
"I figure it was the O'Donnells coming to town that started all this crap," Betsy said.
"I hear it was the fact that the Brennans had a hellfire-and-damnation preacher runnin' their family back in Prohibition days and you Gallaghers were runnin' moonshine to get by and got caught. Your family blamed the Brennans for rattin' you out, and that started a feud," Rosalie said.
"But"—Betsy tipped up the beer again—"it was the O'Donnells coming to town that set this last round of battles into action."
"Betsy." Declan nodded to her on his way out the door.
"Declan," she muttered and barely looked his way. Lord have mercy! If he weren't a Brennan, she'd have chased him right out the door. She'd had a crush on him years ago, but her granny would see her hanging from the tree in the church parking lot if she even caught her glancing toward a Brennan.
"Well?" Tanner asked.
"I needed a drink in the worst kind of way. How much did you lose?"
Tanner caught Rosalie's eye, pointed at Betsy's beer, and held up his forefinger. Rosalie dried off a bottle and set it before him.
Tanner propped a hip on a stool next to Betsy. "Hey, girl, what brings you to town on a Thursday night?"
"Bad night, was it?" Betsy turned toward him.
"No, I won a bundle," Tanner answered.
"Then why do you look like you just saw a ghost?"
"Don't look to me like he saw a ghost. Looks more like he turned into one." Rosalie said.
"I ain't feelin' too good right now. Might be comin' down with something," Tanner answered.
"Well, damn, Tanner. Thanksgiving is a week from today, and you're supposed to fry the turkey. If you've got something, you'd best get over it before then," Betsy said. "And don't give it to me. Thanksgiving is my favorite holiday. I'll never forgive you if you ruin it for me."
"I thought Christmas was your favorite holiday," Tanner said.
"It is, but my favorite part of that was the Christmas programs at the church, and since we aren't having them this year, then Thanksgiving will have to do." She tipped up the bottle of beer and gulped twice.
One side of Rosalie's thin mouth turned up in a slight smile. "I wouldn't mess with a redhead who's got a temper like hers, not when her favorite holiday has been spoiled. If I was you, I'd take them winnings and go buy her a real nice Christmas present."
Betsy pointed to the jukebox. "Listen to that song, and take a lesson from it."
"The Bellamy Brothers at their best." Rosalie wiped down the bar. "And what they're singing is the gospel truth."
"Jalapeños" was the name of the song, and the lyrics said that life wasn't nothing like a bowl of cherries. It was more like a jar of jalapeños because whatever you do today could come back and burn your ass tomorrow.
Betsy grinned at Tanner. "Remember that. You don't want what you do today to come back and burn your ass at Christmas if you give me the duck."
Tanner gulped. "I don't even have the duck. I think Tyrell got it last year from Randy so he could pass it on to you, but I promise, I don't have it."
"The duck?" Rosalie asked.
Betsy motioned for another beer. "It's the white elephant gift at the Gallagher Christmas party. It all started sometime before Tanner and I were born. Someone gave another member of the family a duck decoy for Christmas as a joke. The next year, the lady who got it painted eyelashes on the thing and gave it to someone else. It's been around for maybe forty years, and every year, it gets more bizarre. Now it's so decorated, it doesn't look like a decoy but more like a yard sale reject. I do not want the duck, Tanner, and you'd best be sure Tyrell doesn't give it to me or it'll be worse than a jar of jalapeños coming back to burn your ass."
If your book was optioned for a movie, what scene would be absolutely crucial to include?
That would be Declan and Betsy's first meeting by the river under the willow tree:
Aggravated and angry, not to mention cold and downright frustrated, Declan sat down under the limp, bare limbs of the weeping willow tree and tossed a smooth rock out into the Red River. The moonlight lit up the peaks of the swirls that started small and grew outward to the bank. He picked up another rock and threw it the opposite direction, but a big fish flopped up out of the water and spoiled the circles before they reached the red-dirt sandbar.
He wanted—no, he needed desperately to talk to his sister, Leah, about this mess he'd backed into. But she'd probably tell him the same thing Quaid had, which was to give Tanner a thousand dollars and forget the whole thing. Declan shook his head slowly. He could not let a Gallagher win that easy.
But holy hell! Betsy?
He'd admired her since they were kids sitting on the opposite sides of the church. Her red hair, hanging in braids those days, had intrigued him. Those gorgeous emerald-green eyes mesmerized him, especially when they were teenagers. But she was a Gallagher, and that just didn't mean no, you can not date her; it meant hell no, you will not even think such thoughts.
"Declan?"
He looked up to see her silhouetted by the moonlight. Curves in all the right places, red hair flowing down her back, and yet he couldn't believe his eyes.
"Betsy?" he muttered.
"What the hell are you doing here this time of night?"
It was Betsy, all right. With that gravelly, sexy voice, there was no denying it.
"I might ask you the same thing," he answered.
She pushed the branches aside and sat down, leaving a foot between them. "This is my thinkin' place, and you have no right to be here."
"It's also my thinkin' place," Declan said.
"I've never seen you here before so you are lying to me."
"Cross my heart"—he made the sign over his chest—"and hope to die, I am not lying. I come here all the time. I guess Brennans and Gallaghers don't usually think at the same time or our paths would have crossed before now."
Talk about fate landing luck right in his lap.
Readers should read this book …
Because
It'll get them in the mood for Christmas.
It will make them believe in miracles.
It will touch their emotions and make them laugh, make them cry, make them angry.
It will wrap the warmth of family around their hearts.
It will end the feud that they've read about through three other books.
What are you currently working on? What other releases do you have planned for 2016?
Thank you for asking. Right now I'm working on a 2017 romantic women's fiction book, The Strawberry Hearts Diner and also the first book in the Happy, Texas series, a spin off from the Lucky Penny Series about those sexy Dawson cowboys–The Toughest Cowboy in Texas is the title and there will be three books in the series. For 2016: The Lullaby Sky, Sept. 13, a romantic women's fiction; Merry Cowboy Christmas, Sept. 27, the third book in the Lucky Penny Ranch series; A Heap of Texas Trouble (reissue of The Red Hot Chili Cook Off) and then kicking off January, 2017, my readers will see The Barefoot Summer, Jan. 3, a romantic women's fiction; and Wicked Cowboy Charm, Jan. 31, the final book in the Lucky Penny Ranch series. Don't take off your boots because there's more on the way in 2017.
Thanks for blogging at HJ!
Giveaway:

I'll give away two ebook copies of A Cowboy Christmas Miracle. Just let me know if you want it for your Nook or for your Kindle.
To enter Giveaway: Please complete the Rafflecopter form and Post a comment to this Q:

Do you read Christmas books all year or do you only read them during the holidays?
Excerpt from A Cowboy Christmas Miracle:
Declan Brennan hated playing poker when none of the O'Donnells showed up. There was always tension, but it was worse when only the Gallaghers and Brennans were at the table. When the O'Donnells or even strangers sat in on the game, the tension of the hundred-year-old feud between the Gallaghers and Brennans wasn't the very core of the whole evening.
"Where's Sawyer, Finn, and Rhett O'Donnell? They are usually here." Tanner Gallagher wore a double shot of confidence like a well-worn old work hat. Blue eyes scanned his cards and flashed nothing but disgust every time he looked at Declan or Quaid Brennan.
Declan combed his sandy-brown hair back with his fingers and tilted his chin up a notch as he glared at Tanner. "I expect they're home with their wives—something you'll never have, the way you hop from one woman to the other."
"Me?" Tanner raised his voice, pushed back his black felt Resistol cowboy hat, and looked down his nose at Declan. "You are the one with a womanizer reputation. If you weren't a Brennan, I'd ask you to give me lessons."
Quaid Brennan, Declan's cousin, straightened up in his chair, squaring his broad shoulders defensively and tucking his square-cut chin into his chest as he glared across the table at Tanner. "He could teach you a lot," he said through clenched teeth.
"Bullshit! Tanner could talk the first woman to walk through the barroom doors into bed within an hour. It would take Declan a month to do the same job," Eli Gallagher argued loudly. Eli, a younger Gallagher cousin, had been cut from the same bolt of tough denim as Tanner, with his blond hair and cold blue eyes, but he was a short man with the attitude that went with it. As usual, like a little banty rooster, he was ready to not only start a fight, but also finish it.
Declan added two fives to the ante. "Let's drop the subject of women and play poker. That's what we're here for anyway."
Quaid studied his cards seriously, green eyes narrowing into slits. He threw his hand down on the table. Cowboy boots and chair legs scraped against the rough, wooden floor as he scooted his chair back and crossed his legs. "I'm out. Don't let Tanner rile you into something, Declan. He's got a decent hand over there, and he's trying to throw you off your game."
"How do you know that?" Eli asked.
"I know his tells," Quaid answered. "That's why I threw in the towel."
Eli pitched his cards on the table and leaned back in the chair until it was propped against the wall. "Don't fool yourself, Quaid. Ain't no Brennan alive who could stand up to a Gallagher for poker or women."
Tanner's lips curled upward in more of a grimace than a smile. "Just me and you, Brennan. Want to make this more interesting? Instead of putting money into the pot, I'll bet you a thousand dollars that your reputation with women is as fake as your poker reputation. I bet you the reason you can't keep a woman is that you can't satisfy them and they leave you."
"And what do I have to do to take that money away from you?" Declan asked.
"The next woman who walks through the door, no matter how old, young, rich, or poor she is—you have to make her fall in love with you in one month. That means taking her to bed, dating her for more than one night, the whole nine yards," Tanner said.
"Don't do it," Quaid whispered. "He's baiting you."
Eli whistled through his teeth. "Whoa! Wait a minute. That bet doesn't have a thing to do with poker, but I like it."
Two blue-eyed cowboys from feuding families locked gazes, every muscle in their bodies tensed. Smoke from four cigars spiraled up toward a ceiling fan that tried to push it back toward the poker table. Other than the squeaking noise as the blades turned slowly, there wasn't another sound in the bar for a full thirty seconds.
"I'll take that bet, but only if you win this hand. If I win, then it's a reverse deal, and you have to do all those things you just said," Declan said.
Quaid laid a hand on his cousin's shoulder. "Declan, don't do this. I'm begging you. It will only add fuel to the feud."
"Why a month? Why not a week, or two weeks? What does thirty days have to do with it?" Declan asked.
Tanner's clenched jaw pulsated. "To give you time to take a course in sweet talking. I'm being fair because I don't think you can do it and I want the whole world to know when it's over that you're not nearly as good with the women as your reputation says."
"In other words," Declan said gruffly, "you want to hold the title for being the biggest player in all of Burnt Boot?"
"Don't listen to him." Quaid's tone was tense. "We shouldn't even be playing poker with them, especially without some other folks at the table. They're Gallaghers, and you can't trust them."
Declan stretched his hand over the table and, for the first time in his life, shook with a Gallagher. "Loser has thirty days to make the next woman who walks through the door fall in love with him."
Declan wouldn't have taken the bet if he hadn't trusted in the hand he was holding. A part of him felt sorry for Tanner because he'd just made a fool of himself, but then, he was a Gallagher, and it would be a feather in Declan's hat to best him. Declan would have the money, and the Gallaghers would lose face. Two beautiful birds shot with one bullet.
"Do we have any other rules?" Declan asked before he showed his hand.
"I'll make the rules, since my cousin here has to concentrate on his cards with that much riding on this game," Eli said.
"Wait a minute!" Quaid yelled loudly enough that Rosalie came out from behind the counter.
"You cowboys are free to play poker here, but you'd best remember my rules. This is neutral territory, and by damn, I can—and will—drag that shotgun out from under the counter to enforce them. So keep it civil. Understand?" Rosalie shook her finger at the lot of them.
She hadn't owned the bar very long, but she didn't take crap off anyone. The wrinkles around her eyes testified that she was somewhere in her fifties. The strawberry-blond hair worn in a ponytail sticking out the back of her Dallas Cowboys ball cap didn't have a single gray strand shining in it. Neither Brennans nor Gallaghers wanted to face off with those cold, gray eyes when she was angry.
"Yes, ma'am," Quaid said respectfully.
"Then play cards or gather up your poker chips and get on out of here." Rosalie turned back toward the poker table. "Where's your O'Donnell buddies? I thought this crappy feud might be on its way out when Leah Brennan married Rhett O'Donnell a few weeks ago."
"Never!" Eli said. "As long as a Gallagher is alive, we'll keep the feud alive to show these Brennans who's boss."
"That's crazy. Why do you play poker with them?" Rosalie headed toward the jukebox. "It's all insane anyway. Y'all go to the same church, and nowadays, your kids go to the same school. You're all ranchers, and both families have a granny who runs things. Sounds to me like you are more alike than different."
"It's so sweet to beat them." Quaid laughed. "They whine like little girls when they lose to us Brennans."
"Y'all need to end the feud. A hundred years is long enough for folks to carry a grudge." Rosie plugged the money into the jukebox and chose a few country tunes.
Eli chuckled. "Like that's gonna to happen in my lifetime."
Declan glanced over at Eli. "Lay out the rules if there are any. If not, let's finish this game and wait for some old gal to come through the door so Tanner can get on with the business of falling in love with her."
Eli nodded. "Rule number one: you have a month to make her fall in love with you and get her into bed. It can't be a one-night stand. I'll even give you a few extra days since Thanksgiving is next week and you'll be busy on the ranch."
Declan held up a palm. "Whoa, hoss! You're already talking like I've lost this game. The rules are supposed to be for both of us."
Eli flashed a go-to-hell look across the table. "You have until the week before Christmas. Tanner will want to take his winnings and do some shopping with them. And I'm the one making the rules, so don't be yelling at me. Rule number two: it has to be a woman you've never dated before. Rule number three: just to make it interesting, it really does have to be the next woman who walks into this bar so that all four of us know who it is, and you can't lie to us about having never dated her."
"So." Declan checked the calendar on his phone. "Friday, December 18, one of us has to be dating, have slept with, and made the next woman who comes through the doors fall in love with him. And how does Tanner prove to you that he did all that? He could just lie and take my money. After all, that's what a Gallagher would do."
"She has to tell it all over town," Tanner said.
"What if she doesn't kiss and tell?" Declan asked.
"If you are that irresistible, she'll be bragging all over town that she's snagged you," Tanner said through clenched teeth.
"Okay, you're on. If you win this hand, I'll take that bet. And not a one of us around this table can tell anyone about the bet. It has to be a secret, and if it gets out, then all bets are off."
Quaid threw up his palms. "You're all crazy. What if the woman who comes through those doors is fifty years old and chews tobacco?"
Tanner shrugged. "A bet is a bet. Hope you like older women, Declan. Thursday night's pickin's are pretty slim here."
There was no way a Gallagher was going to beat a Brennan in poker. "I'll be glad to take your money tonight and at Christmas. I heard the crunch of wheels out there in the parking lot, so get ready to meet your woman, Gallagher."
Tanner fanned out a royal flush. "I reckon at Christmas you'll have to shell out more, but this pot is right fine for now. And I just heard that truck door slam out there in the parking lot, so get ready to meet your date, Declan Brennan. Remember, it's a secret, Eli and Quaid. Anyone tells, and this town will see the feud fire up hotter than it's been since your family started it."
"We didn't start anything. Y'all did." Declan said a prayer as he glanced toward the door.
Tanner's cocky little grin faded, and his face looked like someone had smeared ashes all over it when the door opened. Eli's eyes came close to popping out of his head and rolling across the floor, and Quaid sucked all the oxygen out of the air in one big gulp. Declan felt as if he'd just been struck by lightning straight from God's hand.
"You are a dead man, Tanner," Eli whispered.
Quaid exhaled so hard that it whistled through his teeth. "And so are you, Declan. Granny Mavis will kill you if you go after her."
"A bet is a bet. And a Brennan does not run from a fight," Declan said.
Sweet Jesus in heaven. Declan had been in love with Betsy since they were kids in the same Sunday school class. He might have lost the poker match, but here was his chance, and the Gallaghers couldn't do jack shit about it. Poor old Tanner had just set the whole thing up on a silver platter and handed him the rights to the whole thing. Talk about luck—Declan had lost the money on the table, but he'd been given the rights to Betsy Gallagher.
"Let's call it off," Eli said. "Just pretend it never happened and walk out of here."
All eyes went to Tanner.
"Gallaghers don't run either," he murmured.
Excerpts. © Reprinted by permission. All rights reserved.

Book Info:
It will take a miracle bigger than the state of Texas for these two feuding families to survive the holidays!
Opposites might attract…
The Brennans and the Gallaghers put aside their one-hundred-year feud every Tuesday for their weekly poker game. This week, the stakes are sky-high. Goaded to recklessness, Declan Brennan bets one thousand dollars that he can woo the next woman to walk into the saloon. A minute later, fiery-haired Betsy Gallagher pushes through the doors. If Declan can tame this wild Gallagher, he'll have earned every penny.
If they don't kill each other first…
Betsy can outshoot anybody in Burnt Boot and loves ranching more than anything-until she falls for Declan. He's fallen for her too. But when she discovers what sparked their courtship, Declan will need a Christmas miracle to save his hide-and his heart.
Book Links:


Meet the Author: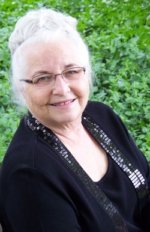 Carolyn Brown is a New York Times, USA Today and Wall Street Journal bestselling author and a RITA finalist. She's won the National Reader's Choice Award three times, the Bookseller's Best Award and was award the diamond award from Montlake for selling over a million books. Her books include romantic women's fiction, historical, contemporary, cowboys and country music mass market paperbacks. She and her husband live in a small southern Oklahoma town that only has one traffic light. They have three grown children and enough grandchildren to keep them young. When she's not writing she likes to sit in her gorgeous back yard with her two tom cats, Chester Fat Boy and Boots Randolph Terminator Outlaw and watch them protect the yard from all kinds of wicked varmints like crickets, locusts and spiders.
Website | Facebook | Twitter |