Today it is my pleasure to Welcome author
Shana Gray
to HJ!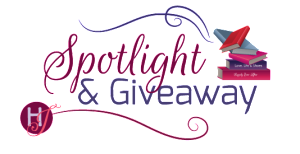 Hi Shana and welcome to HJ! We're so excited to chat with you about your new release, A Cowboy In Paradise!

Thanks so much for having me! I'm thrilled to be here.

Please summarize the book for the readers here: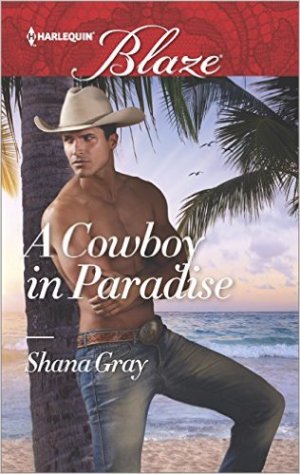 I love Hawaii. Have you ever been? A Cowboy in Paradise is set on the Big Island, and that is one island I haven't been to yet. So it was research and a friend that lives on the island to help bring the location to life. There are cowboys on Hawaii, called paniolos, the rich history of ranching is there and I wanted to cover both the cowboy/ranch life and the tropical location. What better way than to combine it as I have in this story.
Jimi is going to a destination wedding for a friend. She completely misses the fact in the invite that it's on a ranch. Her business is so busy she leaves the details up to her assistant. Boy this city girl is in for a surprise when she lands, with her luggage lost somewhere between home and Hawaii. But when she spies the gorgeous lead cowboy she decides to make the best of a bad situation. Dallas' main focus is the family ranch and business, so when he leads this group out for a glamping wedding trip on the ranch, he's confronted not only with nasty weather, but a smoking hot guest that makes him want to forget all his rules.
Lot's happens in the book. Jimi and Dallas go on a whirlwind exploration of each other and the beautiful Big Island. …I hope you come along for the journey.

What's your favorite line(s) from the book?:
"This filly will be one wild ride."
LOL

When you sat down to start this book, what was the biggest challenge you faced? What were you most excited about?
Not having been on the Big Island. I've been to Oahu, Maui and Kauai. The Big Island is a complex one with different terrain, weather and it was important to find the right setting for each part of the book that was correctly situation on the island. I had a friend help, Deb lives on the island and was invaluable for making sure I got it right. Plus, I spoke by email with the marketing manager at the Four Seasons for some finer details on the resort. I think I should have gone on a research trip!
Please tell us a little about the characters in your book. As you wrote your protagonist was there anything about them that surprised you?
Jimi was complex having grown up on a commune and with the things that happened to her as a young girl. These experiences made her the polished woman she is today – but she doesn't really realize she's hiding behind her perfect make up and hair, and the just-so designer outfits. This trip puts her on a journey of discovery.
Dallas is totally focused on his ranch to make it a world class destination…and now for weddings. He has hard fast rules, and when he finds himself tested it goes against his instincts. He holds himself accountable, as he does those around him, so when he is tempted it's a warring situation for him.
I was surprised at the ending and how Jimi handled it. I won't say what happens, but her sudden insight and understanding really made me love her more. As did Dallas and how he handled a difficult situation.
What I also loved is how the other characters suddenly took over a scene. Near the end — you'll know the one I mean. Please let me know if you liked it too!
The First kiss…
Sigh… yes the first kiss is always the special kiss. The temptation and teasing and desire that builds. I'd love to know what the reader thinks of Jimi and Dallas' first kiss.

If your book was optioned for a movie, what scene would you use for the audition of the main characters?
I think the scene where Dallas first sees Jimi in a near state of undress in her glamping tent. It's a rather intense scene, where both of them are completely shocked by seeing the other. It throws them both outside their comfort zone and they struggle on how to deal with it. I hope you like the scene.
Excerpt
She shrugged off her dress, now crinkled and in desperate need a trip to the dry cleaners, and stood in her bra and panties. Jimi sighed as the fresh breeze blew through the tent, cooling her heated skin. The air smelled wonderful. Clean, crisp, fragrant and with a tinge of coolness that was a relief from the heat. She almost felt the stress and upset seeping out of her body, slowly rolling down her legs, over her feet and into the floor. Almost as if the ground sucked the negative energy out of her. She eyed the boots she'd been given, not wanting to put them on. It felt too good going barefoot, and she wiggled her toes. The rush of childhood memories came at her and she distracted herself, not wanting to remember.
A rustle outside the tent made her jump and she spun around. Jimi's heart nearly burst out of her chest when she saw the drop-dead-sexy cowboy from earlier standing in front of the tent opening. She couldn't read the expression on his face, but his mouth seemed to tighten and he oozed an intensity that made her belly clench. He didn't look away from her. Instead, he met her gaze, then looked her up and down. More than once. She felt his hot gaze as if he'd actually branded her, and she drew in a quick breath. His searing look sent her body into turmoil, and her knees wobbled.
Jimi froze. It wasn't that she couldn't move—she didn't want to. She tingled under his hooded gaze, feeling very vulnerable, exposed and, yes, terribly excited. If she moved she might break the magically erotic moment. There was something about this man that made her want to throw caution to the wind. He could definitely be a bright spot in this godforsaken destination wedding to Timbuktu in Hawaii.
Jimi wanted to say something witty and charming, enticing, but found her mouth suddenly dry and her tongue stuck to the back of her teeth. "Ah…" She cleared her throat. "Um…"
He touched his fingers to his hat and nodded. "I apologize, ma'am." His deep voice did all sorts of naughty sensual teasing to her senses. She wanted him to keep talking, this cowboy who had completely caught her in his ropes.
Jimi shook her head and stepped toward him, totally forgetting she was close to naked. "It's fi—"
She nearly stumbled when he walked toward her tent and placed a foot on the step in front of the raised floor. Then he filled the opening. Was he coming in? Oh, God, please do!
Readers should read this book….
because its so awesome! It will take you away to Hawaii. The best of both worlds, cowboys, horses and a ranch and the beauty of Hawaii! Experience it all. Not to mention scorching passion between the characters and they wonderful journey together.

What are you currently working on? What are your up-coming releases?
I'm waiting to hear back from my agent on a proposal for Crush. A captor turns protector then lover book.
Working Girl – a sexy serial – is out now. It's available in Brazil, and will also be coming in translated editions – France, Germany, Spain and one more I'm not allowed to mention yet! It's a great story where a woman goes on an interview and has to pass a series of tests. Seven days, seven tests, seven different sexy men…who will she choose at the end of the week? I hope you give it a try.M Monday is FREE right now so grab a copy.
Thanks for blogging at HJ!
Giveaway:

1. Signed copy of More Than a Fling, in the Blaze duo with Leslie Kelly, A Taste of Paradise.2. ebook of winners choice. 3. a swag bag. (3 different winners)
To enter Giveaway: Please complete the Rafflecopter form and Post a comment to this Q:

Do you have a favourite setting for a book? If you had to choose, where would it be? ….and what is your dream destination for a vacation?
Excerpt from A Cowboy In Paradise:
Jimi stared at the man standing on the front porch of the very rustic looking building. His head almost brushed the overhang he was so tall. She'd never been so drawn at first glance to a man, he oozed a dangerous sexuality that reached across the distance and lit her like a sparkler. He. Was. Gorgeous. It's like he snagged her with a lasso and yanked it tight Jimi caught her breath and placed her hand over her heart as it tripped into double time.
This cowboy was large, muscled and tanned. He had it all going on. A Hawaiian cowboy. She smiled when she noticed the collar of his western style shirt. The pattern on the fabric was a ring of deep red hibiscus flowers. Only in Hawaii could he get away with that. Her mind tumbled over itself as she considered ways she might be able to get this devilishly sexy cowboy on his own. Had a silver lining just appeared on the clouds of doom? He had to be the positive in this quickly deteriorating fiasco of an expedition.
Jimi crossed her arms and hugged herself to keep her quivering muscles in check . She couldn't pull her gaze away from him. She wasn't opposed to a holiday fling – preferably not on a ranch. She pouted, no, not on a ranch even if it was in Hawaii. A five star hotel, with butlers, vintage wine and fine dining. She'd become so accustomed to the finer things, finally being able to afford them and something told her this sexy cowboy would transplant well. He would be a sweet distraction indeed.
Excerpts. © Reprinted by permission. All rights reserved.

Book Info:
Her island nights are heating up!
Losing her luggage was Jimi Calloway's first clue that her friend's Hawaiian destination wedding would be a nightmare. The fact that it's at a ranch instead of on the beach and she'll be "glamping"? It's officially the Vacation from Hell. Until this city girl gets a glimpse of her smokin'-hot cowboy guide. Suddenly this vacation is looking up…
Sure, Jimi's designer wardrobe is lost somewhere over the ocean, but she's too busy learning just how incredible—and incredibly wicked—"roughing it" with the sexy, rugged Dallas Wilde can be to care. Besides, it's only a vacation fling… Only, no one warned Jimi how easy it was to fall for a cowboy in paradise.
Meet the Author: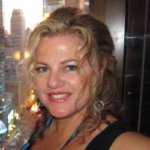 Shana Gray is a hybrid author who was first published in 2010. She has written contemporary erotic romances for multiple publishers including Harlequin Blaze, Random House, and Headline and is also an indie author. Her stories range from scorching quickie length to longer full-length novels. Shana's passion is to enjoy life! She lives in Ontario, but loves to travel and see the world, be with family, friends and experience the beauty that surrounds us.
Shana is represented by Louise Fury of The Bent Agency.
Website | Facebook | Twitter |