Today it is my pleasure to Welcome author
Karen Rock
to HJ!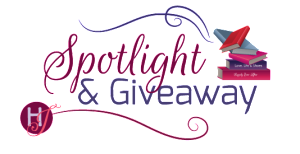 Hi Karen and welcome to HJ! We're so excited to chat with you about your new release, A Cowboy to Keep!

Hi everyone! It's great to be here with you today.

Tell us about the book with this fun little challenge using the title of the book:
Action-packed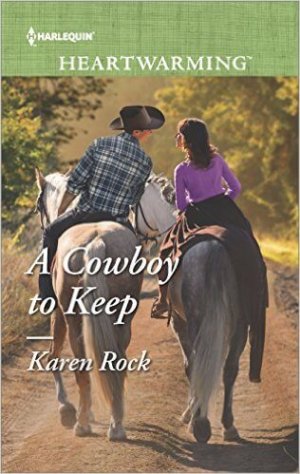 Cowboys
On horseback
Wild west
Bounty hunter
On the range
Yee-haw
Trouble
Oath
Keeping secrets
Elements of danger
Emotional
Protective of her
What's your favorite line(s) from the book?:
When she'd looked into his sorrowful eyes, a door in her heart had blown open. And when they'd kissed, she'd seen that on the other side of that door was the sky.
Please tell us a little about the characters in your book. What first attracts your Hero to the Heroine and vice versa?
Dani Crawford is a strong-willed, gutsy woman at ease in the saddle and with a gun. After her mother's death, she lost her way for a bit and ran with the wrong crowd, making mistakes that nearly landed her in jail. Shaken, she ran from her old life to start over. Six years later, she's worked hard to her achieve her recent promotion as stable manager of Mountain Sky Dude Ranch and feels like she might put her dark past behind her for good until Jack Cade, a suspicious bounty hunter shows up on her door-step. He's exactly the kind of dangerous bad-boy she used to be attracted to, the kind of man that she still finds aggravatingly fascinating. But she can't let him get too close lest he learn her secret.
Jack Cade is a former rancher turned bounty hunter seeking redemption for his younger brother's murder. He blames himself for not preventing the tragedy. He won't ever stop hunting the bond jumpers who shot his brother, but in the meantime, he'll take as many lowlifes off the streets as he can so no one else has to suffer like his family. Jack is a tough, wise-cracking loner with a tender, affectionate side few see. With a scar slashing down one cheek, most consider him a dangerous bad-boy cowboy and steer clear of him- except Dani. She's the first woman to challenge and intrigue him. She doesn't back down, ever. At one point, he thinks, "He liked Dani Crawford, a woman who could go from goofy to deadly in the blink of an eye. He liked that about her a lot."
When you sat down to start this book, what was the biggest challenge you faced? What were you most excited about?
My biggest challenge was creating the unforgettable world of a western dude ranch. Luckily, a wrangler from the real Colorado dude ranch that was the basis for Mountain Sky Dude Ranch shared loads of helpful information and fact checked to ensure authenticity. The details she provided helped me capture the rich history of the area (old copper mines and abandoned train stations), the rugged wilderness (dense forests, soaring mountains, deep ravines and rushing rivers) and the day-to-day life on a working ranch that goes much farther than horseback riding than I'd ever guessed. Mountain Sky Dude Ranch ended up being the perfect place to set a suspenseful love story!
What, in your mind, makes this book stand out?
A COWBOY TO KEEP is a western romantic suspense novel full of the grit, thrills and swoons we want in this genre, as well as a powerful love-story with deep emotional arcs for the hero and heroine. The plot's many twists and turns brings them redemption and an unforgettable HEA they strongly deserve. Best of all, this novel is the prequel to my ROCKY MOUNTAIN COWBOYS series that begins November 1, 2017 with A COWBOY'S WAY. It features Jack's younger brother James as well as the rest of the Cade family who will each receive their own books in the rest of this exciting western romance series.
The First Kiss…
Without warning, he laid his thumb on her lips, as if seeing whether she would pull away.

She didn't. He leaned closer. She wanted to drop her gaze from his but couldn't. Before, Jack had just been a threat to her secret. Her security. The safe life she'd constructed in this hiding spot. Now all Dani could see were his big dark eyes, the palms of his strong hands, the way his torso shifted under his T-shirt.

Her mind swerved in unexpected directions. She wondered, briefly, what it would feel like if he were to kiss her. She made a small, involuntary sound at the thought.

His lids lowered and he leaned his head into hers. When their lips were almost touching, he cupped the side of her face, the caress achingly tender, and slid his fingers into her hair.

He angled her face upward and brushed his mouth against hers, softly at first, then he lifted her chin and deepened his kiss so that her body trembled. She kissed him back—
tentatively and then with a fierce passion, her hand stealing up his neck, her eyes closing. She could feel his heart drum through his shirt, the rush of his breath mingling with hers, the strength of his body as he drew her closer still until she clung to him, her head spinning.

His lips traveled along her jaw and she dug her fingers into his shoulders, needing his strength because her muscles were suddenly limp. Never in her life had a kiss—or a man—affected her this way.

Jack's hands dropped to her waist and tightened there. In the still air, their breathing was the only sound. Blood throbbed in her veins, pulsed at the base of her throat. She buried her face in his neck and inhaled the clean male scent of his skin. It reminded her of a forest after a storm, strong and pure and good.

Yet he'd denied Dakota's claim that he was a good man. And the sadness she glimpsed in the corners of his eyes suggested there was more to Jack than an ex-rancher turned tough guy bounty hunter. One she might never get to know.

"You take care of yourself," he said softly into her hair. Then he pulled back.

Her heart beat erratically as she watched him stride away. She touched her lips, remembering the firm pressure of his. When she'd looked into his sorrowful eyes, a door in her heart had blown open. And when they'd kissed, she'd seen that on the other side of that door was the sky.

The more time she spent with him, the harder it became to hold in her secrets. He made her want to be open and vulnerable. To earn his appreciation honestly, as the person she was, not who he imagined her to be: someone with a spotless past.

Was there a chance he would understand, accept her, care for her, just the way she was?
If he found her picture in his composite sketchbook database, or her warrant, the choice to reveal all would be taken from her.

And so might the man who'd captured her heart.
If your book was optioned for a movie, what scene would you use for the audition of the main characters and why?
I would use the opening scene where they meet to ensure the actors have the same electric chemistry as they do in the book. In that scene, Jack tracks his quarry to Mountain Sky Dude Ranch and scouts it at midnight. He's apprehended and held at gunpoint by the ranch's stable manager, Dani, who's alone on the property and determined to defend it against trespassers, rifle in hand. The moment quickly intensifies to a charged standoff that sets the wheels in motion for the romance. Here's a snippet:
Jack glided through shadows and headed for a hay barn. When he grabbed the latch, the unmistakable metallic slide and click of a bullet being chambered behind him sounded.
Reacting on instinct, he ducked, whirled and pointed his gun directly between the prettiest hazel eyes he'd ever seen.

Dani Crawford nearly dropped her rifle when the lethal-looking prowler turned. Their eyes met, a dark promise in the depths of his, and her heartbeat thudded in her ears at his intent, hard-bitten expression. A scar snaked from the top of his left eyebrow, reappeared below his lower lid, slashed his high cheekbone and dipped to his full mouth.

A deadly badge of dishonor, by the look of it.

Some vicious fight he'd survived.

What'd the other guy look like?

Probably rotting in a grave.

A shiver slithered down her back at her fanciful imagination. Strands of hair blew in her face as the wind whistled across the hilly land and coyotes yipped in the distance.

"Hands up!" she ordered, sounding as tough as a gal could while standing barefoot in a tank and sleep shorts. Hopefully her rifle was doing the intimidating.

To her relief, her intruder placed his pistol in the grass and slowly straightened to a goliath height. His muscular, tattooed arms, revealed by a fitted black T-shirt, pointed at the new moon. His predator eyes never left hers and bumps rose on her exposed skin.
If your hero had a sexy-times play list, what song(s) would have to be on it?
Baby Did a Bad, Bad Thing by Chris Issac
You Shouldn't Kiss Me Like This, Toby Keith
Real Good Man, Tim McGraw
I Melt, Rascal Flatts
What do you want people to take away from reading this book?
I hope readers take away the sense that our mistakes help us grow and become better people who deserve love and happily-ever-afters.
What are you currently working on? What other releases do you have planned for 2017?
I'm currently working on FALLING FOR A COWBOY, the second book in my new series, ROCKY MOUNTAIN COWBOYS, which begins this November with A COWBOY'S WAY. This series chronicles the lives and loves of two feuding ranch families: Jack's family, the Cades, and their neighbors, The Lovelands. These tough, fierce, independent cowboys work hard, player harder and love forever. FALLING FOR A COWBOY focuses on Jack Cade's younger brother, Jared, a pro-football player who returns to the family ranch nursing a sports injury and discovers his best friend, world champion barrel-racer, Amberley James, has kept a huge secret from him. Due to a genetic condition, she's now nearly blind and has given up on life, something Jared won't accept, Growing up, they'd never let each other quit on a challenge and he won't let that happen now. He has an ingenious plan to get her back in the saddle and competing again. What he doesn't plan on are his new, romantic feelings for Amberley, feelings he suspects she's starting to return. If they're not careful, they could lose their friendship; falling in love might be their greatest challenge of all if they dare to take the risk.

Thanks for blogging at HJ!
Giveaway:

Enter to win an autographed print copy of A COWBOY TO KEEP (US addresses only) or digital copy – winner's choice. Good luck!
To enter Giveaway: Please complete the Rafflecopter form and Post a comment to this Q:

I'm a huge fan of westerns, especially ones with renegade heroes like Jack Cade. Those bad boy cowboys tempt the good gal in all of us I suppose. Which renegade cowboy–in movies, TV or books–would tempt you to runaway with him?
Excerpt from A Cowboy to Keep:
He rolled his eyes skyward and his chest rose and fell. "Ma'am. I have no quarrel with you. Let me have my gun and I'll be on my way."
She blew out a breath. "Kick it over here." He did, and the Glock skidded to a stop at her feet. "Don't move unless you want your head blown off." At his nod, she snatched it up and straightened, her rifle still trained on the trespasser. "I could shoot you. It's the law."
"But you won't." He lowered his arms and crossed them.
There was a breathtaking silence as that sank in. Her mind raced wild along its trail.
"How do you know?"
"You ever shoot a man?"
Heat crept up her neck. She willed herself not to turn red like she always had, growing up, when caught out. "Have you?" she challenged, and lifted her chin. Tried looking tough. Lord, she hoped she looked tough.
He gazed at her steadily, and she clamped her teeth together. Swallowed hard.
He sauntered closer and she stared, mesmerized, the way a hare does when cornered by a western rattler. With a small push, he nudged her rifle barrel down. She breathed in the pure male scent of him. Not so much unwashed as worked hard. It made her nostrils flare. Her palms began to sweat. He wasn't a man to tangle with.
"I want my gun."
His words snapped her out of her trance and she backed up a few steps. Her mind turned in circles. She was fooling herself to think she had the upper hand here. Time to level the playing field. She tucked her rifle under her arm, pulled back the Glock's slide to remove the chambered round, yanked out its magazine and tossed the empty gun back.
He caught it neatly with one hand. "Thank you, ma'am. I'll see myself out."
"I'll be right behind you."
His eyes gleamed. "And here I was, thinking you didn't like me," he said, and there was the corner of a grin there, bitten back as he holstered his gun.
Arrogant bastard. "I like your back. Intend to watch it as you go."
His low chuckle made her flush again and then he strode away without a backward glance.
Pebbles grazed the bottoms of her feet as she hurried after him, slightly dizzy. Off-balance. Bats called, up in the dark air. A clump of aspens leaned in the wind, intent, watchful. The rush and whisper of them roared in her ears.
At last they reached the gate and her fingers trembled on the keypad.
He scaled the fence and dropped neatly on the other side. The moonlight glinted on his white teeth as he smiled. "Thanks for the tour."
He tipped his hat and she watched him go. Studied the shadows long after they'd lost sight of him, too. She gripped the gate's metal bar when her knees turned wobbly.
What had he wanted? Not to harm her, it seemed.
Would he come back?
Given her past, she wasn't in any position to be spending time with dangerous men. But, suddenly, she wanted to know more about the scarred man who both frightened and fascinated her.
She gave herself a mental kick and headed back to her room behind the stables.
Bad boys.
She'd more than had her fill of them and wouldn't let another occupy her thoughts. Not when the last one nearly destroyed her life. Not when, with her recent promotion to stable manager, she'd finally achieved the security that'd let her put her past behind for good.
The stranger's striking face returned to her
as she slipped under the covers. She punched her pillow. Hopefully she'd never see him again.
She wasn't so sure her resolve would be up to the test.
Excerpts. © Reprinted by permission. All rights reserved.


Book Info:
Can't stop running from the past
Dani Crawford has a secret…and if bounty hunter Jackson Cade finds out, he could ruin everything. The scarred yet handsome cowboy has tracked a dangerous criminal to the dude ranch Dani manages, and to get rid of Jack she'll have to help him catch his man. But the closer they get to cornering their quarry the more Dani wants Jack to stay. Spending time with him is making her long for things she can never have thanks to a past mistake. And if the truth comes out she may be spending her future behind bars rather than safe in her cowboy's arms…
Book Links:

Meet the Author: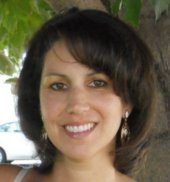 Award-winning author Karen Rock is both sweet and spicy—at least when it comes to her writing! The author of both YA and adult contemporary books writes red-hot novels for Harlequin Blaze and small-town romances for Harlequin Heartwarming. A strong believer in Happily-Ever-After, Karen loves creating unforgettable stories that leave her readers with a smile. When she's not writing, Karen is an avid reader who's typically immersed in three different books at a time, all in different genres. She also loves cooking her grandmother's Italian recipes, baking, Christmas (no need to specify—she loves every bit of it), and having the Adirondack Park wilderness as her backyard, where she lives with her husband, daughter, dog and cat who keep her life interesting and complete. Learn more about her at http://www.karenrock.com or follow her on twitter at http://www.twitter.com/karenrock5.
Website | Facebook | Twitter |