Today it is my pleasure to Welcome author
Karen Rock
to HJ!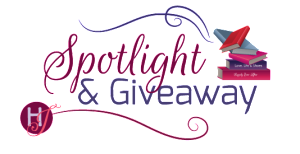 Hi Karen and welcome to HJ! We're so excited to chat with you about your new release, A Cowboy's Pride!

Hi, everyone! Thanks so much for having me here.

Tell us about the book with this fun little challenge using the title of the book: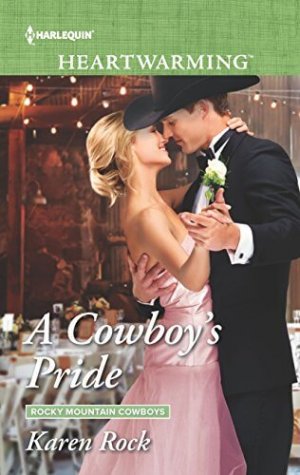 A Cowboy's Pride is about second chance romance, family drama caused by old scandals, and learning never to take love for granted or squander a chance at happily-ever-after when you are lucky enough to find it… especially the second time around.
What's your favorite line(s) from the book?:
When she'd left, it'd felt like she'd taken pieces of his heart with him; pieces he needed to be whole.
Please tell us a little about the characters in your book. What first attracts your Hero to the Heroine and vice versa?
Cole is six feet four inches tall- he's often called "The Mountain" which matches him in size and personality. He's a rugged and strong cowboy who's not easily moved when it comes to changing his mind once he's made it up. He's the strong, silent type and what attracts him to Katlynn is her fearlessness when it comes to being open and vocal and able to express her emotions. Unlike him, she looks at strangers as friends she hasn't met yet and sharing her feelings as important and necessary as breathing. Katlynn's a host of popular TV show, Scandalous History, and her outgoing, vivacious personality has made her a star. However, working in L.A. has left her lonely and wondering who's nice to her because she's a celebrity vs being real. What attracts her to Cole is that he's a straight-talker, genuine and principled. She can trust and depend on him… plus his baby blues don't hurt either…
When you sat down to start this book, what was the biggest challenge you faced? What were you most excited about?
Since the book involves the couple solving a hundred and twenty-year-old mystery, I was challenged to do so historical research on western towns in Colorado back in the late 1800s. It also was what I was most excited about because I needed to read old-time love letters to create the kind of authentic, secret messages my characters discover as they solve what really caused the Cade-Loveland family feud. I loved reading the beautiful, romantic, almost poetic way people would write to someone they loved back then and using that same style was a joy!
What, in your mind, makes this book stand out?
This is a second-chance romance, set in a small, western town with a rancher/cowboy hero with lots of family drama. Additionally, the light suspense of hunting for clues to solve the mystery of who was really behind the kidnapping, murder and priceless jewel theft that caused a one hundred and twenty-year-old feud between ranching families on the brink of being reunited in marriage between the heads of their families is appealing. It involves, scandal, intrigue, and reveals an old poignant Romeo-and-Juliet love story that touches the Cade and Loveland families and ultimately heals the rift between them. While this can be read as a stand alone novel, fans of the series, who have watched Joy and Boyd (the heads of each family) as they've reunited and begun their own second-chance romance over the course of the first three books will be especially anxious to see these two finally walk down the aisle against all odds. The fact that this story involves three romances, across generations… Maggie Cade and Everett Loveland over a hundred years ago, the widow and widower Joy Cade and Boyd Loveland, and the hero and heroine in this novel, Katlynn Brennon and Cole Loveland gives this book three romances in one.
The First Kiss…
They looked into each other's eyes and Cole felt the earth shift. He wanted to tell her he'd missed her. That he was happy to have her back in his life again, but he was too afraid of ruining things to voice that thought. Heck, he was too afraid to even have that thought.
Katie-Lynn held herself still as if debating. Struggling. "No one else can give me this," she whispered.

Without warning, she wrapped her arms around his neck, lifted her face and brushed her lips against his. The delicious taste of her, raspberry tart, made his eyes close and his hands fall to cup her waist. Coherent thought fled. With a groan, he kissed her back.

She was warm, her body needy. It had been a very, very long time since he held a woman—this woman—whom his body instinctively recognized. Longed for. Welcomed home. He took the kiss deeper, made it richer.

She was as bold and audacious as ever. She wasn't waiting for things to happen, and neither should he. Her hands were on his chest, then around his neck as he pressed her down to the attic floor. She was soft, in all the right places. He devoured her mouth, nips and bites that made her sigh. His hands slid up her sides then rose to tangle in her thick hair.

He angled her face the way he wanted, kissing her senseless, and her breath quickened, matching his, their gasps loud in the echoing space. When she dug her fingers into his back, urging him closer still, he let his weight fall on her fully. Their hearts thundered against each other. One leg rose, her knee pressing the side of his hip.

Cole knew he should pull away, but Katie-Lynn was intoxicating, grabbing his hair, kissing him like he was the very oxygen she needed to survive.

Narcotic. The woman was a narcotic. He ripped his mouth away, struggling for control where there was none. This was why you didn't get involved. Not even a little bit. Kissing Katie-Lynn for him was like an alcoholic having just one drink. No maybes. Just no. Her breathing was warm against his cheek, tightening even more of his muscles.

He rolled over and flopped on his back beside her, chest heaving. "I'm sorry."

Her fingers wound in his. "I started it."

"Are you sorry?"

Her grin was wide and unrepentant when he faced her. "Nope. I've been wanting to do that for a while."

"How long?"

"Twelve years. I've regretted leaving you a million times."

His heart stopped in his chest. Stunned. "But you never came back." When she'd left, it'd felt like she'd taken pieces of his heart with him. Pieces he needed to be whole.
If your book was optioned for a movie, what scene would you use for the audition of the main characters and why?
I would use the scene where Cole and Katlynn go to their "Say Anything" tree and talk about their past together and their future. The "Say Anything" tree is a place where they used to go when they were teens to say anything and everything as long as it was the whole truth without holding anything back. The characters are vulnerable here and having the actors audition in this scene would let me see if they could really open up and get real and raw.
If your hero had a sexy-times play list, what song(s) would have to be on it?
Elvis Presley's Can't Help Falling In Love because Cole is a Romantic at heart.
What do you want people to take away from reading this book?
I hope readers leave the book know that true love is like energy; can't ever be destroyed once it's been created. I think that's why I love writing Second Chance romances so much!
What are you currently working on? What are your up-coming releases?
I'm currently working on To Catch a Cowboy which is book seven in my Rocky Mountain Cowboys series. Winning a Cowboy's Heart (Book Five) comes out in February 2019 and A Rancher to Remember comes out in April 2019.

Thanks for blogging at HJ!
Giveaway:

I'm giving away an autographed, print copy of Christmas at Cade Ranch (Rocky Mountain Cowboys, Book One), Falling for a Cowboy (Book Two), or Bad Boy Rancher (Book Three) – winner's choice!
To enter Giveaway: Please complete the Rafflecopter form and Post a comment to this Q:

Katlynn and Cole's special spot is their "Say Anything" tree. Have you ever had a special spot with someone you loved? If so, what was/is it?
Excerpt from A Cowboy's Pride:
"I forgot how beautiful it is up here!" Katlynn called down to Cole, pausing to watch the sun's golden orb break across the pink horizon.

Fingers of light probed the valley at their feet. Rays gilded the majestic peaks in the distance and illuminated the sea of trees waving below. There was a magical quality to a Colorado Rockies' sky that stirred something in her. The sky was bluer than blue, the air fresher. Cleaner. She'd forgotten how heights like this exhilarated her. At this elevation, the weight of her life, her troubles, her worries, dropped away, sandbags cut from a rising balloon.

"I haven't." Cole lowered himself onto the thick branch, his back against the trunk. Gripping her hand, he guided her down in front of him so their legs dangled in the air, swinging. His strong arms wrapped around her. They made her feel feminine and safe against his powerful breadth.

She angled her face and caught his stare. "You're not even looking at the view."

"I'm looking at you. There's nothing else I'd rather pay attention to."

She planted a kiss on his lightly stubbled chin. "It feels so good to be back home." The wind flowed more briskly up here, swaying the smaller branches overhead. "And didn't we used to climb higher than this?" she asked.

Cole peered up. "Yep."

"Guess we were more agile then."

"Or had less sense."

She laughed. "True. But I like this spot. Let's carve our initials in it. Leave our mark."
He swept her hair from her shoulder and dropped his chin to it, snuggling her close. The warmth of his body seeped through the thin cotton of her shirt. "You're so beautiful. I haven't been able to think of anything but you since you came home."

Her cheeks flushed as he lowered his lips to her neck and trailed kisses to the sensitive skin just beneath her ear.

She ran a hand through her hair. "I'm sure I look a mess. I didn't have a chance to brush my hair, put on makeup—"

"You look like heaven to me, Katlynn."

The sound of his deep, raspy voice sent her heart careening in her chest. She closed her eyes and gripped his knees. "You called me Katlynn."

His mouth was working magic on the curve of her neck, sending goose bumps down her arms.
"Watching you at work, seeing your professional side," he murmured against the hollow at the base of her throat. Her pulse throbbed. "It's impressive. You're good at your job. Guess I'm getting used to Katlynn."

"Can you care for her?" She twisted around to better see his face.

"I love her," he said simply. He looked down at her with a smile so genuine and full of emotion that it stole her breath.

"I—I love you, too."

Joy exploded on his face. "You make me so happy." He took her in a needful kiss, leaving her weak-kneed and giddy. Her mind spun a dozen ridiculous what-if fantasies.

What if they got married like she'd wanted? A big wedding, full of friends and family, one where they'd broadcast their love, not keep it only to themselves like he'd wanted… And then what if they had kids? Two. No. Three. And a dog… Cole would ranch and she—she'd do what?

Her happy thoughts wobbled. Raise children? Keep house? Those were important responsibilities, and extremely rewarding, but somewhere, deep down, a sense of claustrophobia squeezed the thought. Would such an insular world be enough?

"God, I missed you," Cole murmured against her temple when their lips drew apart. "Every day you were gone was a drop down a dark well."

Years of longing and regret brewed in her belly. "I missed you, too."

"We're soul mates." He rested the side of his head atop hers when she faced forward again. "Destined to be together. The only question is how?"
Excerpts. © Reprinted by permission. All rights reserved.


Book Info:
Old wounds run deep
Only the truth can heal them…
Rancher Cole Loveland has no interest in dredging up the past, but his ex-fiancée, Katlynn Brennon, has other plans. To save her struggling TV show, she's come back to Colorado to investigate the infamous Cade-Loveland feud. Trusting Katlynn again isn't easy—she's already chosen her career over Cole once. But he's beginning to realize that true love, like legends, never dies
Book Links: Amazon | B&N | iTunes | Kobo |


Meet the Author: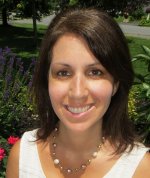 Award-winning author Karen Rock is both sweet and spicy—at least when it comes to her writing! The author of both YA and adult contemporary books writes sexy suspense novels and small-town romances for Harlequin and Kensington publishing. A strong believer in Happily-Ever-After, Karen loves creating unforgettable stories that leave her readers with a smile. When she's not writing, Karen is an avid reader who also loves cooking her grandmother's Italian recipes, baking and having the Adirondack Park wilderness as her backyard, where she lives with her husband, daughter, dog and cat who keep her life interesting and complete. Learn more about her at http://www.karenrock.com or follow her on twitter at http://www.twitter.com/karenrock5.
Website | Facebook | Twitter |