Today it is my pleasure to Welcome romance author
Jennifer Hayward
to HJ!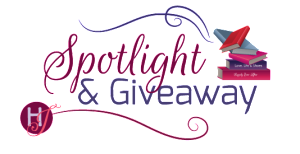 Hi Jennifer and welcome to HJ! We're so excited to chat with you about your new release, A Deal for the Di Sione Ring!

Thank you! Awesome to be with you again to start off 2017!

Tell us about the book with this fun little challenge using the title of the book: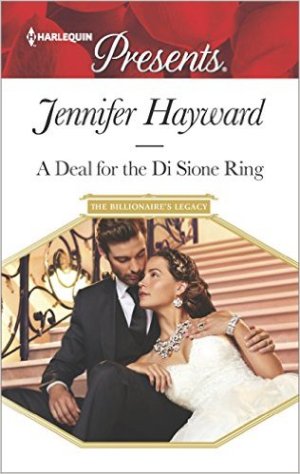 A is for Adventure! Mina's about to marry Sicily's most dangerous man until Nate bursts on the scene to save the day
D is for the Deal Mina makes to sell Nate his grandfather's precious ring.
F is for the Fountain Ring, the beautiful sapphire heirloom ring Giovanni yearns to see again before he dies
S is for Mina's cruel fiancé, Silvio, an arranged marriage she dreads
R is for Risky – Mina risks it all—running away from Palermo's wedding of the year for a chance at the freedom she craves
What's your favorite line(s) from the book?:
Comes from the scene in the book where Nate and Mina have been given the honeymoon suite by his well-meaning hotel manager for their fake 'honeymoon night'. The attraction between the two has reached a boiling point and now they're stuck together for a romantic dinner and dance date:
His gaze ate her up in a frank appraisal that made her lungs tight. "I should have left my jacket and tie on in the face of such perfection…"
The breath whished from her lungs. "You're far more relaxed when you're not in a suit and tie."
"I'm not sure relaxed is the state of mind I should be aiming for right now."
Her stomach plummeted. "This…talk," she pointed out weakly, "is not helping the situation."
His mouth curved. "I think being self-aware is not a bad thing at the moment."
Please tell us a little about the characters in your book. What first attracts your Hero to the Heroine and vice versa?
I love how Mina and Nate meet. Mina's a member of one of Palermo's most respected families working undercover as a maid at a six-star luxury hotel Nate is considering purchasing as she attempts to pay off her family debt. Nate, a billionaire property developer has been sent by his grandfather on a mission to Sicily to convince Mina's family to sell him a precious ring that has great sentimental value to his grandfather. Ever an opportunist, Nate decides to combine business with his personal mission. Arriving at the hotel exhausted from his overseas trip, he asks to be left alone, but finds a gorgeous maid bending over his refrigerator instead. Clad only in a towel, he grills her about the hotel's service, expecting to make mincemeat out of her, but the buxom chambermaid has excellent business sense as well as her delectable curves. By the time she leaves, he's attracted to both her mind and her body!
Mina can hardly keep her eyes in her head with the smoking-hot American wearing just a towel. Devastatingly sexy, she's no match for his sensual innuendo which makes the innocent Mina yearn to experience everything he's offering. Except she's been promised by her mother to Sicily's most dangerous man in an arranged marriage she dreads. So she flees the beautiful American's room with her virtue intact.
When you sat down to start this book, what was the biggest challenge you faced? What were you most excited about?
I adore collaboration projects because I get a chance to brainstorm with other writers, learn from them and create amazing stories. I also love connected stories as a reader. They're my favourite. Perhaps the biggest challenge with this book/series was coordinating with the other authors writing the series to ensure we had all our details spot-on and all the stories melded together perfectly, building momentum to the final reveal of Giovanni's lost love. But it was such a fun challenge!
What, in your mind, makes this book stand out?
If you love a family dynasty, you'll really enjoy The Billionaire's Legacy series. It was such an intriguing concept to write the stories of the Di Sione children as they search for their grandfather's long lost treasures in a passionate, emotional journey that uncovers their soul mates along the way. It's also a great cast of characters you'll love.
Here's a taste of the series:
For nearly sixty years, Italian billionaire Giovanni Di Sione has kept a shocking secret. Now, nearing the end of his days, he wants his grandchildren to know their true heritage.

He sends them each on a journey to find his Lost Mistresses—a collection of love tokens and the only remaining evidence of his lost identity, his lost history…his lost love.

With each item collected, the Di Sione siblings take one step closer to the truth…and embark on a passionate journey that none could have expected.
The First Kiss…
Sigh. On their wedding day. Mina is about to marry Sicily's most dangerous man, until Nate offers to save her—by offering to marry her himself! It's not supposed to be a real marriage, but right from this kiss, you know these two are in trouble.
If your book was optioned for a movie, what scene would you use for the audition of the main characters and why?
It would have to be the first-meet scene between Nate and Mina.
Mina, working undercover as a maid, has just been discovered uninvited in Nate's 6-star luxury hotel suite. Nate, exhausted from an overseas trip, has specifically asked to be left alone. He is not pleased at the interruption:

"Would you mind," he requested deliberately, taking the final two steps into the lounge, "telling me what you are doing here when I left explicit instructions with the butler not to be disturbed?"

She straightened and turned, all in one wary, slow-motion move. His gaze slid over her. Her waist in the stylish-for-a-chambermaid dress was tiny, cinched in just above those delectable hips. Her ample cleavage strained the buttons of the modest, short-sleeved style, as if she was too abundant to contain in it. Her glossy dark brown hair was caught up in a tight ponytail, her cheekbones high and defined under the most stunning pair of espresso-brown eyes he'd ever seen.

He'd been wrong in his estimation. She wasn't just temptingly attractive—she was one of the most beautiful women he'd ever laid eyes on. Exotic in that olive-skinned, perfectly-curved Sicilian sense of the word.

His body tightened as biology demanded in the face of such perfection. He imagined one sultry look from those eyes and most men would be on their knees.

Except right now, he noted, those eyes were aimed at him in a wary perusal, tracing their way down to where the towel was slung around his hips. They widened; darkened into giant espresso orbs. His towel had worked its way lower during his trip down the stairs, sitting now on his hip bones. He was giving her an eyeful. A gentleman would remedy that. But he had never been, nor would he ever be, a gentleman.

This was a six-star hotel he was considering purchasing. He had told his private butler he was not to be disturbed. He wasn't letting it go.

He lifted an eyebrow. "So?"

Dio mio, but he was beautiful. Mina dragged her gaze up to the American's face, her teeth sinking into her bottom lip. He was all defined, perfectly symmetrical muscle, as ideally proportioned as the models in the pictures their teachers had shown them in the anatomy lessons they'd given them in finishing school to prepare the girls to interact as they'd called it, with the opposite sex. As if her classmates hadn't known what the internet was. As if some of them of them hadn't had their own personal anatomy lesson already…

His dark, brooding gaze slid over her, sending a pulse up her spine. If she had looked up the meaning of intenso in the dictionary, his picture would have been right there beside it. Although the glare he wore suggested he had limited patience to go with the definition.

"The butler informed me you were at a meeting." She lifted her chin, pasting a composed look on her face while she searched desperately for the confidence she'd been taught to effortlessly exude. "I knocked before I came in, Signore Brunswick."

"My meeting is this afternoon." His gaze sharpened as it pinned her to the spot. "Isn't that the point of a six-star hotel? To be six steps ahead of my schedule, anticipating my every wish?"

Mina's brain went straight to the bedroom on the second level and what this arrogant man would demand of a woman in bed. Her non-existent experience deferred to her imagination to fill in the blanks. She bet it would be worth every second of her enforced capitulation.
If your hero had a sexy-times play list, what song(s) would have to be on it?
You've lost that lovin' feelin' – The Righteous Brothers
How Deep Is Your Love – Bee Gees
Need You Tonight – INXS
Crazy in Love – Beyoncé
It Must Have Been Love – Roxette
What do you want people to take away from reading this book?
That the past doesn't define who you are. Both Nate and Mina come from painful backgrounds, but no matter what Mina's gone through she never loses her faith in life and love. This is the lesson she teaches Nate in the end and she's the only woman who could do it.
What are you currently working on? What other releases do you have planned for 2017?
I have two of my very favourite books coming in 2017. In March, it's A Debt Paid in the Marriage Bed – a very emotional, dramatic reunion story. In July, my contribution to Harlequin Presents' Secret Billionaires series comes out. In Secret Billionaires, our very rich, successful heroes go undercover in the ultimate bet to survive two weeks without their wallets.

Thanks for blogging at HJ!
Giveaway:

Two signed copies of A Deal for the Di Sione Ring, open internationally.
To enter Giveaway: Please complete the Rafflecopter form and Post a comment to this Q:

Mina walks away from a dream wedding to marry Nate. What would your dream wedding be? (and where?)
Excerpt from A Deal for the Di Sione Ring:
Nate has spirited Mina away from her dangerous fiancé and offered her a chance to become his business protégé. But there's still the issue of their pretend marriage to deal with…
Mina drew the wrap closer around her shoulders, her gaze tangling with Nate's. The glitter in his eyes stoked to a hot, velvet shimmer as he took a step forward and ran a finger along the line of her jaw. "Rule number one of this new arrangement, should you so choose to accept it, is to not look at me like that, wife. If we do this, we keep things strictly business so both of us walk away after the year with exactly what we want."

Her gaze fell away from his, her blood hot and thick in her veins. "You're misinterpreting me."

"No I'm not." He brought his mouth to her ear, his warm breath caressing her cheek. "I have a hell of a lot more experience than you do, Mina. I can recognize the signs. They were loud and clear in my hotel room that day and they're loud and clear now."

She took a deep, shuddering breath. To protest further would be futile when her skin felt like it was on fire, her knees like jelly. He watched her like a cat played with a mouse, all powerful and utterly sure of himself. "The only thing that would be more of a disaster than this day's already been," he drawled finally, apparently ready to have mercy on her, "would be for us to end up in bed together. So a partnership it is, Mina." He lifted his glass. "What do you say?"
Excerpts. © Reprinted by permission. All rights reserved.
Book Info:
"Marry me, sell me the ring and I will fly you out of here tonight."
Hotel magnate Nate Brunswick's faith in marriage was destroyed by his father. But in searching for the ring that his beloved grandfather has asked him to retrieve, the illegitimate Di Sione who hates weddings finds himself inconveniently engaged!
The alluring owner of the ring, Mina Mastrantino, can only pass it on once she's married. Quick vows and an even quicker annulment should be easy…but the exquisite impromptu wedding night gives them both far more than they planned!
Book Seven of The Billionaire's Legacy
Book Links:

Meet the Author: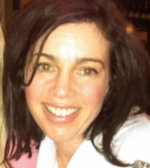 Award-winning author JENNIFER HAYWARD has been a fan of romance since filching her sister's novels to escape her teenaged angst.
Jennifer's career in journalism and PR, including years of working alongside powerful, charismatic CEOs and traveling the world, has provided perfect fodder for the fast-paced, sexy stories she likes to write, always with a touch of humour.
A native of Canada's gorgeous East coast, Jennifer lives in Toronto with her Viking husband and young Viking-in-training.
Website | Facebook | Twitter |