Today it is my pleasure to welcome romance author 

Nina Rowan

to HJ!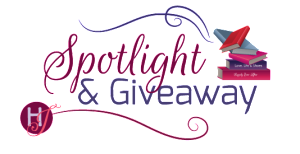 Hi Nina, Welcome 🙂
If you were written about in the newspaper, on the front page what would the headline say? Why?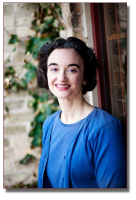 The headline would likely be a big expose: Suburban Mom Lives Secret Life as a Romance Writer! Even though it's not a secret that I write romance, it doesn't often fit with my real life as a mom to two young kids. I live in my stories during the day when they're at school, but beyond that it's all about lunchboxes, sports, and after-school activities! Not to mention snacks and video games.
Are you a plotter or a panster? Tell us a little bit about your writing process.
I used to be a pantser, but now I'm very much a plotter. I like to have a clear picture of the characters and their backgrounds, as well as all the main points of the story structure and conflict. I find having that road map before I begin writing makes the writing process much faster and smoother. If I don't plot things out beforehand, I spend a lot of time rewriting and trying to figure things out as I go, which results in a lot of wasted time.
Let's talk about your newest release: A DREAM OF DESIRE
If you had to summarize the book for the readers here…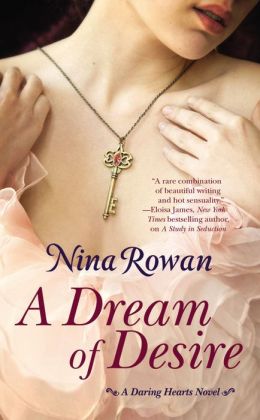 James Forester, Baron Castleford, is a reckless, adventure-loving explorer who has been a longtime friend of the Earl of Rushton's eldest son Alexander. He has known Alexander's sister, Lady Talia Hall, since childhood. Now twenty-three and still struggling in the aftermath of a family scandal, Talia finally decides to confess to James that she had been deeply in love with him for years. But when James rejects her love and breaks her heart, Talia is forced to find a new purpose. Just when she has dedicated her life to helping juvenile delinquents, James returns from a year-long expedition determined to put a stop to her activities.
Please tell us about the characters in your book
James Forester is a kind, generous man with a dark past that he has tried to escape by running off to explore and discover new lands. Talia Hall is strong and courageous, but struggling with trying to find her place in the world after a family scandal. After James rejects her love, she finds a new purpose and social cause in assisting juvenile delinquents. She becomes a crusader and an activist, but when James returns to London, Talia discovers that her heart will always belong to him.
As you wrote your protagonist was there anything about them that surprised you?
I don't think anything surprised me, as Talia and James have been part of the Daring Hearts series since the first book, but I thoroughly enjoyed seeing them come to life and find their own path to love together.
What scene did you most enjoy writing? Why?
I really enjoyed the very first scene when Talia confesses her love to James. I loved her vulnerability and the humor that came out in that scene, and I also loved James's gentle response. He desperately does not want to hurt her, but at the same time he knows he can't return her love. I thought that whole scene truly set the stage for the rest of their relationship, beginning with their response to each other and ending with a hot kiss!
He tightened his hold on her, even as his muscles corded with restraint. Talia dared to part her lips beneath his, both shocked and thrilled by her own boldness. Her blood coursed hot and swift through her veins as the warm, sugary taste of James filled her senses.
What scene was the hardest to write? Why?
The scene where James and Talia first make love and she confesses every secret in her heart to him, only to have him mistake her intentions at the end. It was a struggle to make James's motivations clear and to explain why both James and Talia react the way they do.
"I won't marry you, James."
His eyes sparked. "Why not?"
"Because you will never love me," Talia said, the words breaking like glass in her mouth. "And because I don't want to love you anymore."
Who would you cast in the role of your characters if your book were optioned for a movie?
Michelle Trachtenberg for Talia, and Garrett Hedlund for James.
If you could have given your characters one piece of advice before the opening pages of the book, what would it be and why?
I would tell James to not be so thick-headed and realize sooner how much he loves Talia! Although of course there are reasons he doesn't do that, it would certainly have saved them both a lot of grief if he admitted sooner that they were meant for each other. And I would tell Talia to keep doing exactly what she does because every one of her actions is true to who she is at heart.
What are you currently working on? What other releases do you have planned for 2014?
I also publish under the name Nina Lane and am currently working on a series of contemporary erotic romances called The Spiral of Bliss series. While the setting is very different from my Nina Rowan books, the characters and stories still focus on the idea of a man and woman who fulfill a need in each other that no other person can.
Where can readers get in touch with you?
Email is the best way to reach me: nina@ninarowan.com or my website http://www.ninarowan.com
Thanks for stopping by HJ!
GIVEAWAY:

2 Print copies of A DREAM OF DESIRE
To enter Giveaway: Please complete the Rafflecopter form and post a comment to this Q:

If you had a time machine, what historical era and country would you travel back to and why?
Excerpt
"I…I've a confession to make." She gripped her shawl close to her throat. The heat of the fire filled the air around her. A bead of perspiration rolled down her spine.
"What sort of confession?" James peered at a slice of fruitcake, then exchanged it for a muffin.
"You already know a great deal about me, considering we've been friends since childhood." Talia wiped her brow with the back of her hand. The sound of her heartbeat filled her head. "But there is…there is one thing you do not know about me. One thing you haven't yet discovered."
"What might that be, poppet?" James bit into the muffin and glanced at her.
Now.
Talia released her shawl and let it fall to the floor behind her. Hot air cascaded across her already-flushed skin.
"I want to marry you," she said.
The muffin dropped to the carpet. For one awful moment James just stared at her. All the blood rushed from Talia's head as she waited with heart-stopping fear for his response.
Then it happened. His eyes flickered to the creamy swell of her bosom. And lingered.