Today it is my pleasure to Welcome author
Valerie Bowman
to HJ!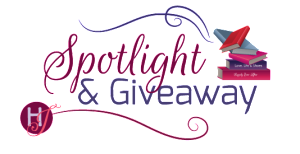 Hi Valerie and welcome to HJ! We're so excited to chat with you about your new release, A Duke Like No Other!
Please summarize the book for the readers here: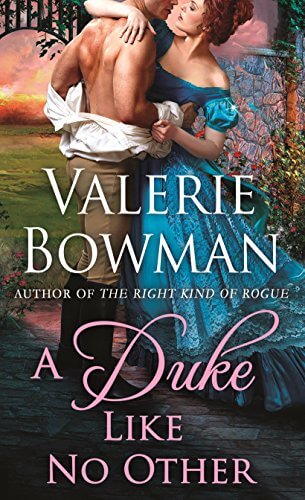 A Duke Like No Other is a Second Chance Romance between a hot solider and a his estranged wife. He needs her for his promotion. She needs him to bed her (wink).

Please share the opening lines of this book:
"You may have your promotion, Grim, on one condition, and I'm afraid it's a condition you're not going to like."
His booted foot propped over the opposite knee, General Mark Grimaldi sat across the desk from Lord Allen, the minister of the Home Office. The older, bald man was Mark's superior and one of the most influential politicians in the country.
Please share a few Fun facts about this book…
The hero, Mark Grimaldi, is a soldier, spy, politician, and (maybe) a duke!
The heroine, Nicole Huntington Grimaldi, is a former Bow Street Runner, a spy, and a police consultant.
They were poor when they first married so you'll see flashback scenes of them living above a shop in a not-so-great area of London.
Please tell us a little about the characters in your book. As you wrote your protagonist was there anything about them that surprised you?
What I love about these two is that they're equals, not just in personality and temperment but in actual experience as well. It surprised me that they were apart for ten years but neither of them strayed. I kind love that about them. They're both fiercely loyal even while estranged.

If your book was optioned for a movie, what scene would you use for the audition of the main characters and why?
Definitely the scene where they see each other again after 10 years. If the actors got that scene right, I'd know they were perfect for the roles. Here's a snippet.
Nicole slowed Atalanta to a halt and shielded her eyes to look across the field. A visitor? She wasn't expecting a visitor today.
Then she spotted him. Her heart dropped into her boots. Her pulse stuttered, then raced. She would recognize that form anywhere. Tall, broad-shouldered, dark-haired, impeccably dressed. She didn't need to be close enough to see what he was wearing to know that. There was only one man who looked like that, who stood like that, who was even now watching her with a mixture of curiosity and ill-concealed distaste. Again, she didn't need to be close enough to know that.
Merde. Her husband was here.
The comte slowed his horse to a halt nearby. His gaze followed her. "A visitor?" he asked in flawless aristocratic French.
"Oui." Then she swore under her breath.
"Who is it?" the comte continued. "An Englishman from the looks of him."
She curled her lip slightly. "Oh, he's English all right."
He was decidedly English and even more decidedly a complete ass. One she'd never thought she'd see again. At least not alive. It was so like Mark to arrive unannounced after all these years and expect not to be thrown off the premises. The element of surprise had likely been his tactic. If he'd informed her he'd be paying her a visit, she would have come up with some convenient excuse not to see him.
She sighed, pulled off one riding glove, and ran her fingers through her tangled hair. She didn't question how he'd found her. The man was a master spy. Hunting her down had no doubt been easy for him. She straightened her spine and took a deep breath. Very well. Today was the day. The day she'd looked forward to and dreaded for the last ten years. Her day of reckoning with Mark Grimaldi.
She turned Atalanta, kicked her heels against the horse's sides, and raced to a stop at the gate near where Mark stood. Nicole dismounted, tossing her red locks over her shoulder, and strode purposefully toward him. She refused to take her eyes from him. He was not a man who responded well to any sign of weakness, which was why she'd gone straight to him instead of heading to the stables first.
Nicole removed her gloves as she approached. He would simply have to get over the fact that she was wearing riding breeches and a man's shirt. That was how she preferred to ride.
"Mark Grimaldi, to what do I owe the pleasure?" Her voice was carefully devoid of any emotion, save perhaps for the smallest bit of sarcastic emphasis, particularly on the word "pleasure."
Mark's dark gaze swept over her in that bold, possessive way of his, making her feel vulnerable, almost naked. He was the only man who'd ever seen her en flagrante delicto after all. She was suddenly aware of how tight and revealing her riding breeches were. And how low cut the man's shirt was on her, the first button falling just above her breasts. It revealed a bit too much of her décolletage. Hmm. Too bad.
"Pleasure?" Mark intoned with the same sarcastic emphasis. "That remains to be seen." His voice was just as deep and rough and arrogant as she remembered it.
"Came to torture me, did you?" She gave him a tight smile and put one fist on her hip. The other hand squeezed the soft leather riding gloves together so tightly her knuckles ached.
"Perhaps." He nodded toward the comte. "But first, aren't you going to introduce me to your friend?"
The comte had just pulled his horse to a halt behind her. Nicole bit the inside of her cheek to keep from saying something truly inappropriate and turned her head to the side while the comte dismounted. "Comte de Roussel, this is Mark Grimaldi." A note of dry contempt crept into her voice. "The last I knew, he was a corporal. Knowing him he's probably the prime pinister by now. Monsieur Grimaldi, this is the Comte de Roussel."
Henri, who didn't appear to have a blond hair out of place after his ride, nodded and bowed to Mark, tipping his hat.
"General Mark Grimaldi." Mark held out his hand for a proper shake.
Nicole's eyes flared slightly. She couldn't help a dig, though. "Not a field marshal?" More sarcastic emphasis.
Mark's obsidian gaze never left the comte. "I intend to skip that rank entirely. The wars are over now, or haven't you heard out here, rusticating in the country?" He waved his hand in a circle.
She didn't miss the snideness in his tone.
The comte glanced back and forth between the two of them, an apprehensive look on his face.
Mark tapped his boot on the ground impatiently. "I'm also her husband, or weren't you going to tell your friend that, Madame Grimaldi?"
Excerpt. © Reprinted by permission. All rights reserved.

What do you want people to take away from reading this book?
With all my books, I want readers to read that last page with a giant, satisfied smile on their faces.
What are you currently working on? What other releases do you have planned for 2017?
I just finished writing the next book in the Playful Brides series called Kiss Me at Christmas. The hero and heroine from A Duke Like No Other are heavily featured in that book too. Next I'll be writing a novella and then I'll begin the last book in the Playful Brides series which will be out in Spring 2019.

Thanks for blogging at HJ!
Giveaway:

Print copy of A Duke Like No Other (Playful Brides) by Valerie Bowman
To enter Giveaway: Please complete the Rafflecopter form and Post a comment to this Q:

A Duke Like No Other is a Second Chance Romance. It happens to be my own personal favorite romance trope. What is yours?
Book Info:
First comes love, then comes marriage. Unless it's the other way around. . .
General Mark Grimaldi has sacrificed everything for his military career, working his way through the ranks without the benefit of a nobleman's title. Now, his years of dedication are about to pay off―with an offer for a prestigious promotion to Home Secretary. There's only one condition: Mark must be married. Aside from the small matter of not actually wanting to be wed, Mark faces another troubling problem: he already has a wife.
Nicole Huntington Grimaldi has spent ten contented years in France without her husband―and without regret. When Mark asks her to return to London and play the part of his beloved wife, she sees her chance. But neither of them is prepared for news that will throw Mark's future into chaos…nor the undeniable desire they've rekindled. Maybe happily-ever-after can happen the second time around in A Duke Like No Other, the next Regency romance from Valerie Bowman.
Meet the Author: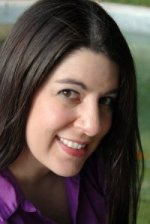 Valerie Bowman grew up in Illinois with six sisters (she's number seven) and a huge supply of historical romance novels. After a cold and snowy stint earning a degree in English with a minor in history at Smith College, she moved to Florida the first chance she got. Valerie now lives in Jacksonville with her family including her mini-schnauzers, Huckleberry and Violet. When she's not writing, she keeps busy reading, traveling, or vacillating between watching crazy reality TV and PBS.
Valerie is the author of the Playful Brides series, including The Untamed Earl and Never Trust a Pirate.