Today it is my pleasure to Welcome author
Tara Taylor Quinn
to HJ!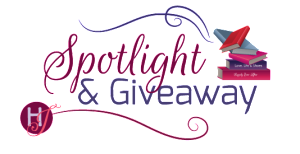 Hi Tara and welcome to HJ! We're so excited to chat with you about your new release, A Family for Christmas!
Please summarize the book for the readers here: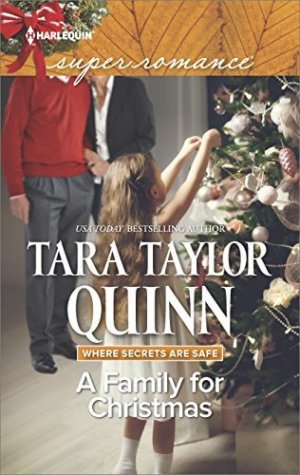 A Family For Christmas deviates from most Harlequin series books in that it is two stories in two different states – two romances – that effect each other without the couples' knowledge. It's the story of a twenty-eight-year-old woman a doctor in his thirties who've both been hurt by life and are hiding out as they recover. And the story of a couple in their fifties who are, perhaps, finding love a second time. It's a holiday romance, but ttq all the way in that it's deeply intense and doesn't shy from confronting life head on.

Please share the opening lines of this book:
Prospector, Nevada

"DAMN." TAKING HIS stinging toe with him, Dr. Simon Walsh carefully and deliberately lifted his right foot and took another step forward. Landed it successfully.
Please share a few Fun facts about this book…
The angels on the Christmas tree are real – handmade by me, my mom, and her crafty ladies group, over a period of many years.
I tried to write this book several times over the past three years and it just wasn't ready to be told. When it was time, it poured out.
I am a Christmas junkie and this is my fifth Christmas Superromance!
Please tell us a little about the characters in your book. As you wrote your protagonist was there anything about them that surprised you?
This story has two heroines and two heroes and that kind of surprised me. I knew the older couple, have known the older heroine for all 16 books in this series, and she surprised me most of all. I've always known she had issues, but I didn't understand them until this book. She showed them to me and made me cry.
The younger heroine – she took me on a journey I did not intend to take, with a topic I had no intention of exploring. But there you go…welcome to my world.
If your book was optioned for a movie, what scene would you use for the audition of the main characters and why?
With two sets of main characters who do not share the page, who are, in fact, in two different states, that would be tough. I'd really opt to choose to leave it up to people who know better than I do about such things.
I'm not sure they'd make good movie auditions, but I can think of two defining scenes…the opening scene. And a scene further in the book. The one further in the book takes place in the shower, though, so probably not that one. The opening one has the hero, a pediatric thoracic surgeon who has been told he will probably be blind in one eye (and thus no longer able to be a surgeon) taking himself to a cabin in the woods to recuperate from the injury that blinded him. He's determined that if he exercises the eye muscles he will see again. He's out in the woods with a patch over his good eye, trying to force his bad eye to see and he stumbles over something.

Simon's stick hit something on the ground in front of him. Something solid…and yet not hard like a rock. Playing a game with himself, he stared in the general direction of the object, tapping around it to fill in the blanks. It was long. More than five feet. When he pushed it, it had some give, but didn't really move. A fallen tree perhaps? What kind of tree?
He continued to follow the mass. Didn't find obvious branches. Apparently a grown man, a surgeon, no less, could be entertained by a fallen tree.
"Now, isn't that one for the books?"
What books he wasn't sure. Was tempted to take off his patch—to take the easy way out and see what was blocking his path. Or just step over it. But he wasn't letting his right eye off that easy. If he'd given up on his young patients as easily as he seemed to want to give up these days, there would be far fewer homes filled with laughter in the Los Angeles valley.
Give him a chest cavity and he could delineate every nerve, vein and muscle. But trees? In Nevada? He knew next to nothing about them. So he thought about fruit. Oranges grew in Nevada. But they'd still be at the little green ball stage this early in the fall. And there were no orange trees in his new yard. Not like a tree with oranges actually growing on it would be fallen over on the ground. More likely it was some kind of cactus.
How far was he from the cabin?
He'd been out about an hour. Didn't think he'd turned enough to be headed back. But at his pace, even walking straight, he wouldn't have gone that far.
He came to one end of whatever was blocking the path.
"Ha!" he exclaimed, as though solving some great conundrum. In his current world, this was one. A fact that might bother him later, when darkness set in and he looked back over his day. At the moment, he was occupied.
Challenging his brain.
He took a small step forward. His walking tool gave suddenly. Stumbling, Simon let go of the stick. The log had to be rotted, which meant any number of things could be living in it. Stepping back, he straightened, instinctively yanking off the eye patch. The first thing he saw was his cabin fifty yards away.
"Damn." He was right back where he'd started.
And then he looked down.
"Holy shit." He hadn't been identifying a log.
He'd prodded a body!
Excerpt. © Reprinted by permission. All rights reserved.

What do you want people to take away from reading this book?
There is always hope. It's the one thing people cannot take from you unless you let them. Hope doesn't always deliver in the ways we think we want, but as long as we have hope, there will be delivery!
What are you currently working on? What other releases do you have planned for 2017?
I'm currently working on a trilogy for Special Edition as well as my last two Superromances. Falling for the Brother, Where Secrets Are Safe, Harlequin Superromance is out in March. A Defender's Heart, Where Secrets Are Safe, Harlequin Superromance is out in June. My first Special Edition, as yet untitled is written and out in August. My second Special Edition, as yet untitled is written and out in November, and I'm writing the third! I'm also working on a project for Romantic Suspense.

Thanks for blogging at HJ!
Giveaway:

I will give away three eCopies, to three separate readers, of the prequel to A Family For Christmas, For Joy's Sake.
To enter Giveaway: Please complete the Rafflecopter form and Post a comment to this Q:

What's your favorite part of the holiday season?
Book Info:
A second chance for Joy
While recovering at a remote cabin, Dr. Simon Walsh stumbles across Cara Amos. Injured and left for dead, Cara is harboring dark secrets. Yet Simon can't help falling for his mysterious patient. As her memory returns and her injuries fade under his gentle care, he vows to help her find her missing daughter.
At The Lemonade Stand shelter, managing director Lila McDaniels is helping Cara's estranged father, Edward Mantle, bond with his traumatized granddaughter, Joy. And his feelings extend well beyond gratitude.
Bringing this family together seems impossible… Luckily, Christmas is the season of miracles.


Meet the Author: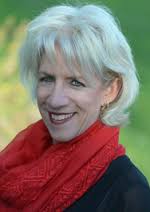 The author of more than 70 original novels, in twenty languages, Tara Taylor Quinn is a USA Today bestseller with over six million copies sold. A 2015 RITA finalist Tara appears frequently on bestseller lists, including #1 placement on Amazon lists, and multiple showings on the Publisher's Weekly Bestseller list. She has appeared on national and local TV across the country, including CBS Sunday Morning.
Tara is a supporter of the National Domestic Violence Hotline. If you or someone you know might be a victim of domestic violence in the United States, please contact 1-800-799-7233.
Website│Goodreads│Amazon│Facebook│Twitter│Pinterest│Instagram│Wattpad