Today it is my pleasure to Welcome author
Terri Reed
to HJ!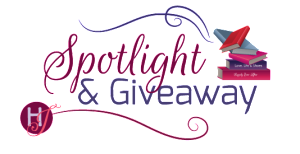 Hi Terri and welcome to HJ! We're so excited to chat with you about your new release, A Family Under the Christmas Tree!

Hello, thank you for having me here today.

Please summarize the book for the readers here: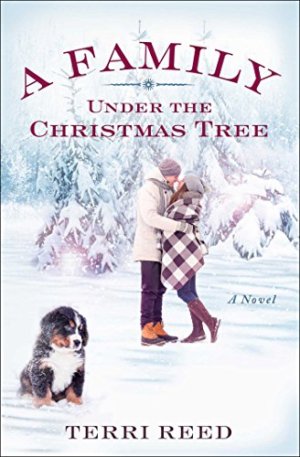 This is a story of two very different, career-oriented people who find love in the most unexpected way at Christmas time with the help of a rambunctious Bernese mountain dog, a matchmaking grandma and a little boy who's only wish is a family for Christmas.

Please share the opening lines of this book:
Sophie Griffith brought her rented car to a stop in the driveway of her grandmother's house. The midday gloom of a rainy December tinted the world in shades of gray. She turned off the engine and looked toward the front door, and smiled as she spied Grandma sitting on the porch, wearing a red and white Santa hat.
Please share a few Fun facts about this book…
The title for the story came as I was developing the characters and realized the greatest gift they could receive was being a family.
When I'm writing I have music playing for inspiration. My favorites are The Christmas Session by Mercy Me and Unwrapped by Rascal Flatts.
To keep me in the mood for Christmas I love to drink warm gingerbread lattes in a festive Christmas mug.
I love to watch Christmas movies on the Hallmark channels as soon as they start airing in October.
Please tell us a little about the characters in your book. As you wrote your protagonist was there anything about them that surprised you?
David Murphy started out pretty simple but as I developed him and his background came out, I was surprised by the depth of his childhood wounds. I had intended him to be a scrooge type but he ended up with so much heart that I wanted to give him a hug.
For Sophie Griffith, I wanted a woman who was content with not having a permanent address. As Sophie came to life on the page, she made it clear there were reasons for her seemingly flightily lifestyle. And those reasons tugged at my heart and made me want to find her a happy place to belong for good.
If your book was optioned for a movie, what scene would you use for the audition of the main characters and why?
I chose the scene because it's halfway through the story where the hero and heroine are just beginning to see the specialness of each other and their feelings are starting to grow. I think it would be a good scene to see the chemistry between the actors playing the roles.
"You're so good with him," David commented.
That was the second time he'd made the observation. Sophie was pleased he thought so. "He's really a great kid, you know."
"He's so much like my brother." David shut the dishwasher door and leaned against the counter. "Daniel loved to help people. He loved and lived with enthusiasm and without fear."
"You admired him," she said softly.
"I did. He was a much better person than I am."
She moved toward him and placed her hand on his forearm. "Don't sell yourself short. You're a good man, David. You have a lot of love to give and Troy needs that."
He covered her hand with his. "What do you need?"
She slipped her hand from beneath his but didn't move away. "Me?"
She gave a nervous laugh. Was he asking her if she needed love? How did she respond to that? "I'm good." She cringed at the squeak in her voice. "Here."
She shoved two plates with the dessert from the counter into his hands, then grabbed the other two plates and hightailed it out of the kitchen with David's soft chuckle chasing her.
What do you want people to take away from reading this book?
I'd like readers to take away a feeling of warmth and hope from this story. Sometimes our best-laid plans are thwarted by life and circumstances. However, love and happiness can surprise us when we least expect it.
What are you currently working on? What other releases do you have planned for 2016?
I'm currently working on a Christmas novella for 2017, as part of the upcoming Love Inspired Suspense continuity series, Classified K-9 Unit, which kicks off in April of 2017 with two of my stories –a prequel Agent-In-Training and the first book in the series, Guardian.
For 2016, I have a Love Inspired Suspense book that released in October, Identity Unknown, the final book in my Northern Border Patrol series. To see the whole series visit my webpage www.terrireed.com

Thanks for blogging at HJ!
Giveaway:

A signed copy of A Family Under the Christmas Tree and a signed copy of Identity Unknown along with a Tule Book Girls book bag and some Ghirardelli chocolate. U S only.
To enter Giveaway: Please complete the Rafflecopter form and Post a comment to this Q:

What is your favorite Christmas memory, the one that brings a smile to your face every time you think about it?
Excerpt from A Family Under the Christmas Tree:
She needed to keep her focus on the future. A shiver worked its way over her. The weather was chilly but thankfully wasn't raining right now. The neighborhood was quiet, but festive with twinkling lights on the houses. Except for David's. He hadn't put up lights. She wondered why. He'd so generously put up Grandma's lights, why not hang any on his own house? Maybe he would over the weekend.
As the seconds ticked by, she debated walking away. She could talk to David tomorrow or Saturday, when they went Christmas tree shopping. She'd almost forgotten about the planned excursion. Yes, she should wait until then instead of standing here on his porch like a stalker.
She turned to go as David's front door swung wide and he walked out onto the porch. He pulled the door but left a slight crack, no doubt in case Troy called out to him.
The warm, yellow glow of the porch light revealed the bright shine in his gray eyes. He'd changed into jeans and a pullover hoodie. A five-o'clock shadow darkened his jawline. He looked different from the professional man from earlier, but just as powerfully handsome. A quiver of attraction shot through her. She inhaled deeply, catching a whiff of his cologne, a musky masculine scent that made her want to nuzzle close to him. She stayed rooted to the porch at arm's distance away. Safer that way. For her piece of mind.
"Hey," he said and bent to rub Riggs behind the ears.
Was his greeting directed at her or the dog? She found herself tongue-tied as
she watched him giving the puppy so much affection. She wanted to be on the receiving end of that affection. Her pulse raced. She'd made a mistake by asking him to come out. Drawing him onto the porch where it was just the two of them sent longing winding through her. She should have just kept on walking and let things stay the way they were. But she wasn't one to ignore her curiosity. He'd been upset, and if she'd done something to offend, she needed it brought to light so she could apologize and they could move on.
David straightened. "It's a nice night for a walk."
"It is." She fiddled with the leash, working up the nerve to broach the subject of his obvious upset. "Hey, so, I had the distinct impression you were bothered by something when you picked up Troy today. Did I do anything to offend you again?"
He groaned. "No. Of course not. It isn't you. It's me."
"That sounds like a breakup line."
His eyes widened. "I'm not—I mean, what?"
"Nothing," she mumbled, embarrassed by her choice of words.
They weren't dating, so he couldn't break up with her. Though the dea of dating David latched onto her mind. What would it be like to spend time alone with him, away from kids, dogs, and grandmas?
She gave herself a mental shake. Not going to happen. Dating
wasn't on her agenda while in Washington. She was leaving to further her career, and nothing was going to stand in the way. Certainly not a man. No matter how handsome or how much he made her heart flutter. "So what's going on? I promise, I'm a good listener."
"I'm sure you are." He jammed his hands into his pockets.
Riggs lay down, putting his paws on David's foot. They shared a
smile.
"I really appreciate how well you're taking care of Troy," David
said. "He's become very fond of you and Louise. It's great for him to have stability after suffering so much loss."
His words slipped between her ribs with swift and lethal accuracy. They both knew she was leaving and what it would do to Troy when she did. Her stomach roiled. "We're fond of him, too."
"When do you leave again?"
The pointed question lanced her heart. She sighed. "I've told you. After New Year's."
"Right."
He still hadn't answered her question. She debated letting it go. She had no reason to pry, especially if she wanted to keep from becoming too attached, too involved with him. But there was something about David that called to her. Something that made her believe he carried a heavy burden beyond the obvious one of sudden parenthood and a growing company. And she wanted to know what it was, and despite knowing she shouldn't, she wanted to help. Her brothers would say she was meddling.
She could almost see her middle brother, Dean, wagging a finger at her, saying, "Sis, you think you're helping but you're only making things worse with your meddling. Stay out of other people's business."
Meaning his business. Though her other two brothers shared the sentiment.
What would David think? Would he resent her for offering her support? Only one way to find out. "You can talk to me. I won't judge."
Excerpt. © Reprinted by permission. All rights reserved.


Book Info:
In this heartwarming tale set during the Christmas season, a single father and a fashion photographer are brought together by a young boy and a mischievous Bernese mountain dog—but first they must learn to set aside their differences if they are willing to let their relationship bloom.
David Murphy never knew much about kids. But when his brother dies unexpectedly, David is granted custody of his six-year-old nephew, Troy, who he's only seen once a year since he was born. He already has his hands full running his business, and he has no idea how to help the grieving boy. When Troy runs off one day, David finds him at a park playing with an adorable and rambunctious Bernese mountain dog—who leads him to Sophie.
Sophie Griffith has spent her life travelling around the world as a photojournalist. She has never stayed in one place for long, and her new assignment—helping her grandmother for a few weeks—is just temporary. Once Christmas day comes, Sophie is off the hook and can leave for a new adventure. Caring for her grandmother is a piece of cake—but caring for her new Bernese mountain dog, Riggs, is a different story. It doesn't help that Riggs strikes up a friendship with a lost little boy one day at the park—and leads her to David.
Neither David nor Sophie have time for romance. But as they spend more time together, they start falling for each other even though they know it can't go anywhere. Sophie will be gone after Christmas, and the last thing David needs is another distraction as he tries to comfort Troy. But as their faith and growing love for the boy and dog unites them, they wonder whether it's more than a holiday romance…and maybe Troy might finally get his Christmas wish for a family.
Book Links:


Meet the Author: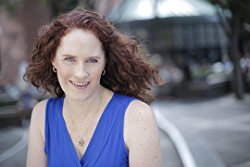 Terri Reed's romance and romantic suspense novels have appeared on Publishers Weekly top 25 Romance and Publishers Weekly top ten Religion Fiction, Nielsen's Bookscan top 100 and featured in USA Today, Christian Fiction Magazine, More To Life Magazine and Romantic Times Magazine, finaled in RWA's RITA contest, National Reader's Choice Award contest, ACFW's The Carol Award contest. She is an active member of both Romance Writers of America and American Christian Fiction Writers. She resides in the Pacific Northwest with her college-sweetheart husband. When not writing, she enjoys spending time with her family and friends, gardening and playing with her dogs. Contact Terri @ www.terrireed.com or P.O. Box 19555 Portland, OR 97224 (less)
Website | Facebook | Twitter | Instagram | GoodReads |