Today it is my pleasure to Welcome author
Michelle Major
to HJ!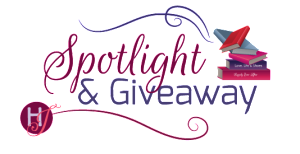 Hi Michelle and welcome to HJ! We're so excited to chat with you about your new release, A Fortune in Waiting!

Thanks so much for having me. I'm really excited to be visiting with you today!

Tell us about the book with this fun little challenge using the title of the book: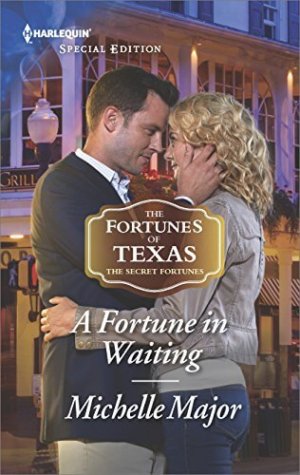 F – Fun and flirty
O – Opposites attract
R – Really good pie!
T – Totally awesome British accent
U – Undeniable chemistry
N – No other girl for him
E – Every one of her dreams comes true
What's your favorite line(s) from the book?:
I love the playful banter between Keaton and Francesca. Here's a snippet of a scene that highlights that:
"Angel hair and heavenly pie. Are all British men so charming?"
"Not at all," he told her. "I'm one in a million."
She threw back her head and laughed out loud at that. "Eat your pie." She pointed to his plate. "Pie heaven is setting the bar pretty high. I'm curious to see how I did."
He reluctantly dropped his fingers from her hair and took a bite. The sugary filling practically melted is his mouth and he bit down on the roasted pecans, which had a rich, smoky flavor. The crust was flaky and the bourbon added a bit of tang as he swallowed. All in all it was…
"Heavenly," he murmured..
"You don't have to say that," she said and took a bite of her own slice.
"I know, but it's true. Pick-Me-Up Pecan Pie is perfect."
She smiled. "That's a lot of 'p's', but I like the sound of it. I'll know who to ask for help when I'm ready to develop product slogans in my marketing class."
"I'm a man of many talents," Keaton said softly and was rewarded with more blushing from Francesca. She had the body of a nineteen fifties pinup girl and the full mouth of a sexy screen siren, but the brief glimpses of her innocence were what really drove him wild. Francesca Harriman was a puzzle Keaton needed to solve.
Please tell us a little about the characters in your book. What first attracts your Hero to the Heroine and vice versa?
Keaton has recently moved to Austin from London. He's handsome, charming and has the most amazing British accent so that is what Francesca notices before she even meets him. But when she does, it's the fact that he's down-to-earth and easy to talk to even though they come from such different backgrounds.
Keaton notices Francesca, the beautiful waitress in his favorite restaurant, right away. He likes her spunky personality and how hard she works. He's totally captivated with her and just has to convince her that they're a perfect fit.
When you sat down to start this book, what was the biggest challenge you faced? What were you most excited about?
This is the third Fortunes of Texas book I've written and the challenging part is also the most exciting – trying to honor the longevity of the series (21 years going strong of the Fortunes) while making the book my own. Keaton and Francesca and their adventure in Austin kick off this year's FOT miniseries, so that was very exciting too!
What, in your mind, makes this book stand out?
It has been so fun to join in writing the Fortunes of Texas and connect with readers who have loved the series for years while at the same time introduce some of my readers to the characters. Although the FOT is such a long-running series for Harlequin, each of the books is a standalone so readers can pick up anywhere!
The First Kiss…
He leaned in on the last words and his lips met hers. Francesca wasn't expecting the kiss, which left her no time to panic. She simply reacted to it, savoring the feel of his strong but gentle mouth against hers. He smelled like an intoxicating mix of mint and subtle cologne, and she had the craziest urge to press her nose into his neck.
Her eyes drifted closed instead, just as he ran his tongue across the seam of her lips. She felt the touch all the way down to her toes.
Too soon he pulled back. "I knew kissing you would be perfect," he whispered as he smoothed the pads of his thumbs over her cheeks.
If your book was optioned for a movie, what scene would you use for the audition of the main characters and why?
Francesca isn't sure of herself, but she sets about to seduce Keaton. I think it would be fun in an audition because it shows their chemistry but still has a good bit of sweetness to it.
Francesca licked her dry lips and waited for Keaton to say something. Anything.
He continued to stare at her without speaking for several long moments. She was suddenly terrified that she'd gotten it wrong. What if he wasn't interested in being seduced by her?
Heart stammering, she bent and grabbed for the robe.
"Don't."
The word hung in the air, almost echoing in the charged quiet of the apartment. She straightened but couldn't help covering her midsection and chest with her hands.
Keaton still stood only a foot or so inside her door, his arms stiffly at his sides.
"Let me see you." His voice was a low rumble. "Please."
She dropped her arms. "No emergency," she said with a shaky laugh. She'd made the decision to close the blinds and light candles after her trip to the mall with Ciara. It was one thing to greet a man wearing little more than her birthday suit. It was another to do it in broad daylight.
Keaton didn't smile, and she couldn't read his expression.
"I'm sorry if I worried you," she said automatically. "I just wanted…" How could she explain all the things she wanted from Keaton when she barely understood them herself? In the end, she settled for murmuring, "You."
If your hero had a sexy-times play list, what song(s) would have to be on it?
Francesca looks a lot like singer Tori Kelly so a lot of the playlist for this book was inspired by Tori. Two of my favorites are All In My Head and Eyelashes.
What do you want people to take away from reading this book?
Keaton and Francesa both have a lot of family issues and beliefs about who they are 'supposed' to be. This book is about two people discovering love as they discover how to stand up and become the people they 'want' to be. I think we all can continually use reminders of how important that is.
What are you currently working on? What other releases do you have planned for 2017?
I have two more books releasing in 2017 in my Crimson, Colorado, series in September and December and another single-title release, Meant For You, coming in March.

Thanks for blogging at HJ!
Giveaway:

I'd love to give away 5 copies of A Fortune in Waiting (print or e-book is the winner's choice and US only).
To enter Giveaway: Please complete the Rafflecopter form and Post a comment to this Q:

Francesca works at a diner and is an excellent pie baker. Keaton loves pie! Ha. Tell me what's your favorite kind of pie? Mine is pecan…and apple…and pumpkin (I love pie too!).
Excerpt from A Fortune in Waiting:
"I noticed you the first time you walked into the restaurant," she said quietly. She ducked her head and color rushed to her cheeks, making him understand she hadn't meant to admit as much. A surprising zing of happiness shot through him in response.
"That's not true," he protested. "You wouldn't even make eye contact for the first week I came in."
She arched a brow. "You were wearing charcoal-gray trousers, a dark blue shirt and a striped tie. You sat at the counter and ordered a cheeseburger and fries. Lola May waited on you and, within minutes, she was giggling like a schoolgirl at whatever you were saying."
"She'd just told me the ages of her kids and I commented that she must have had them when she was just a toddler because she looks so young."
Francesca snorted then raised her fingers to her mouth. "Sorry," she mumbled through her fingers. "But that's laying it on a little thick, wouldn't you say?"
"All I know is she cut me the first slice of the apple pie she'd baked that morning."
"You're too charming for your own good," she answered, pointing a finger at him. "Do you always get what you want?"
He leaned across the table toward her. "Always."
She reached for her wine glass, but knocked it with her fingers instead. Before either of them could react, the delicate piece of stemware tipped onto its side, golden liquid spilling across the table.
Keaton jumped up from his seat in time to miss the wine dripping into his lap. Grabbing the grass, Francesca let out a little yelp of embarrassment. "I'm so sorry," she said, using her napkin to blot at the white table cloth. "Why am I so klutzy around you?"
"If I didn't know better, Ms. Harriman," he said with a wink, "I'd think you wanted me to take off my pants."
He regretted the words as soon as they were out of his mouth. Instead of a delicate blush, her cheeks flamed bright pink and her mouth dropped open as if he'd just accused her of running naked through the center of town.
"I don't…" she stammered.
"It was a joke, Francesca." He came around the table and reached for her hand. "A bad one, and I'm sorry for it."
Her gaze fell to the floor. "I know I'm nothing like the women you're used to taking out for a dinner date."
"And I couldn't be more grateful," he said.
"You know I have a reputation for never dropping anything at the restaurant?" She moved to sit back down. He let her but kept hold of her hand. He couldn't get enough of touching her, even so innocently. "Since I moved back to Austin, I haven't broken a single plate or glass. It's been almost two years."
"Your record stands," he told her. "The wine glass is still in tact, and the plate of pot pie had a soft landing in my lap."
She rolled her eyes. "You need to stop making me nervous."
He laughed at the annoyance in her command. "I like that I have an affect on you." With his free hand, he scooped up a spoonful of dessert and held it out to her. She bit down on her lower lip then opened her mouth for the bite. It was pure pleasure to watch her eyes drift close as a soft moan escaped her mouth.
"That is the best ever," she whispered.
He couldn't agree more, but this time he was smart enough to keep his mouth shut.
Excerpts. © Reprinted by permission. All rights reserved.
Book Info:
Even in a town as eclectic as Austin, Keaton Fortune Whitfield stands out. With his dreamy British accent and his slate-blue eyes, he has captured the fancy of every red-blooded Texas female in town…except one. Francesca Harriman, his favorite waitress at Lola May's, seems completely immune to his charms. When she's not on her shift, she's too busy studying to pay attention to him—which only makes him want her more.
Francesca has been burned before, and she won't let the Londoner melt her heart. What would a brilliant, wealthy architect want with a commoner like her? She's not about to abandon her schooling to become Keaton's catch of the day. Could a hash-slinging waitress really find happiness with a Fortune?
Book Links:


Meet the Author: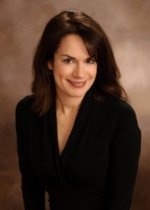 Michelle Major grew up in Ohio but dreamed of living in the mountains. Soon after graduating with a degree in Journalism, she pointed her car west and settled in Colorado. Her life and house are filled with one great husband, two beautiful kids, a few furry pets and several well-behaved reptiles. She's grateful to have found her passion writing stories with happy endings. Michelle loves to hear from her readers at www.michellemajor.com.
Website | Facebook | Twitter |