Today it is my pleasure to Welcome author
Kathleen Kimmel
to HJ!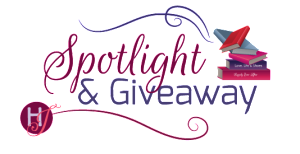 Passions and tensions run high in the latest scandalous Birch Hall romance from the author of A Lady's Guide to Ruin.
Please summarize the book a la Twitter style for the readers here: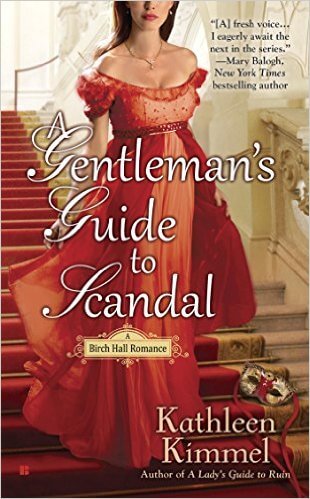 Elinor Hargrove can't stand Colin Spenser until he kisses her—twice—but he's engaged. Then a shared mystery leads them to the same scandalous party, and they have to work together under less-than-proper circumstances.
What's your favorite line(s) from the book?:
"He focused instead on what he considered her least becoming feature: her left earlobe. It had a mole just along its edge that rather ruined her symmetry."
Please tell us a little about the characters in your book. What first attracts your Hero to the Heroine and vice versa?
I'm not nearly as witty as Elinor, but there's a bit of Elinor and Colin's story that was cribbed from my own life. My husband and I were very good friends for seven years before we started dating, despite the fact that we were a little in love with each other the whole time. We just never said anything about it (also, we were never single at the same time—we once missed the window by an hour). One of the things that was fun about writing Colin and Elinor was figuring out how, when Colin had definitely been in love with Elinor for years and Elinor was perhaps a little bit infatuated in return (but in complete denial), a woman as perceptive as she and a man as forthright as he could possibly manage to fail to communicate these facts on any level. So the thing to know about Elinor and Colin is that they are both extremely smart people—and it doesn't help them at all when it comes to falling in love.
When you sat down to start this book, what was the biggest challenge you faced? What were you most excited about?
My biggest challenge was in writing Elinor. I knew from the moment she appeared on the page in A Lady's Guide to Ruin that she would have to be the heroine of the next book, but it's a much different process to write someone from the point of view of others than to delve as deeply into their character as you have to in order to craft a convincing romance. Especially a romance with someone who, like Colin, isn't the most obvious match in the world. Her voice came easily to me, but I had a few false starts before I found just the right circumstances to lure her into the promised scandal (and Colin's company).
What, in your mind, makes this book stand out?
With both A Lady's Guide and A Gentleman's Guide, there's a definite element of adventure and intrigue—even moreso in Gentleman's Guide. The adventure serves as a
The First Kiss…
… in five words: Absolutely terrible, but soon redeemed.

If your book was optioned for a movie, what scene would you use for the audition of the main characters and why?
Colin and Elinor are both very independent people, and I'd want to see that the actors could handle them apart as well as have that perfect chemistry together, so I'm going to cheat a little. I have to be a bit vague since these two scenes come later, but for Elinor I would perhaps use a scene when she is having her portrait done under unusual circumstances. For Colin, there's a scene late in the book involving his troublemaking sister Phoebe—a scene that took a lot of effort to get just right, balancing his fierce love for his family with circumstances he is ill-equipped to deal with. And together… since I have to pick one, I'll go with an interlude in a library when Colin attempts to correct the horrible impression he left with their first kiss and ends up with far more problems than when he started.
Did any scene have you laughing or crying (or blushing) while writing it?
Oh dear. Too many of them. Not so much with the tears, since I tend to plot out my pathos ahead of time (and it's harder to get misty over bullet points) and write my wit on the fly, but there was definitely more blushing this time around than the last. But since I don't like to admit just how low my blush threshold is (embarrassingly low, for a romance author) we'll stick with giggling. Here's a tiny snippet from a scene where the ladies of the household are discussing the party that Elinor and Colin intend to infiltrate (though neither knows the other is doing so) and debating what exactly might go on there:
"Now you're making things up," Phoebe said accusingly.
"No, not at all," Elinor said, deadpan. They'd devolved to sketches now, and all of them were red and gasping with laughter.
"But that doesn't bend that way," Phoebe said, pointing. "You'd break something!"
"And there's an extra hand in this one," Maddy said.
Phoebe peered at it. "Yes, that's definitely an extra hand," she agreed.
If your hero had a sexy-times play list, what song(s) would have to be on it?
This question always just reveals my utter lack of musical knowledge (flipping through my ipod offers me the Fury Road sound track and Yo Yo Ma playing folk music, which is less than helpful). So I'll stick with generalities. Elinor would probably be someone who genuinely enjoys classical music and the more modern classic crooners from the 40s and 50s. Colin would just put on a playlist he found online and hope for the best, because at least then if Elinor hates it it's not entirely his fault, and they can have fun complaining about the choices together.
If you could have given your characters one piece of advice before the opening pages of the book, what would it be and why?
There are bigger barriers to Colin and Elinor's happiness than their atrocious communication skills with each other, but working on those would be a good start. But that's the obvious one. To Colin I would suggest thinking twice before he speaks in emotionally charged situations, since the first rational thought doesn't always stick, and Elinor I would advise to work on defining herself as an independent individual, outside of the family and friends who she feels are vanishing into married life and pulling away from her.
What are you currently working on? What other releases do you have planned for 2016?
I have a few things that aren't quite ready for public discussion, but mostly at the moment I'm working on keeping a brand-new human happy, since I have a four-week-old son (and a year-old golden retriever puppy, since life wasn't going to be chaotic enough for our tastes). The little guy makes an excellent writing companion, though, so hopefully soon I'll have more tangible projects to report!

Thanks for blogging at HJ!
Giveaway:

2 Print copies of A GENTLEMAN'S GUIDE TO SCANDAL (A Birch Hall Romance) by Kathleen Kimmel
To enter Giveaway: Please complete the Rafflecopter form and Post a comment to this Q:

You are invited to attend a party that promises to cater to your every hidden whim and dark desire. With that in mind, what are they serving for dessert?
Excerpt from A Gentleman's Guide to Scandal:
Elinor whirled with such speed that for a moment, Colin feared she would tumble over. He sat forward in the armchair where he had draped himself, setting aside his empty glass.
"I didn't see you there," she said. "I didn't think you'd be here."
"In a library? I do know how to read," he said. She flushed.
"At the ball," she said.
"Ah. Yes. I have . . . business here," he said. Business that seemed very firmly locked on the other side of that closed door. "It's all a bit too much though, isn't it? We had the same idea, finding a quick escape," he said, nodding back toward the door. "Though I had resigned myself to a few minutes of silence, whereas you brought along a charming conversationalist."
"I assure you, I do not normally talk to myself."
"More's the pity. I doubt there are many others who can keep up with you," Colin said. She frowned. He always did seem to say the wrong thing around her, even when he was attempting a compliment. When he was younger he'd enjoyed provoking that frown. Now he couldn't seem to break the habit.
"I made plenty of noise before coming in," she said. "You might have warned me you were here."
He bristled. "Was that what I was meant to do? I thought there was a baby draft horse loose in the hall, given the clatter, and was considering herding it back into the ballroom in the hopes of improving on the night's entertainment." Yes, that would certainly improve matters. Well done, Colin.
"A baby draft horse?" Elinor repeated. He summoned his aristocratic training and managed not to flinch at her wintry tone. "Excellent; I have been overheard wallowing in self-pity, and now been compared to a clumsy foal. This is certainly an evening to remember."
"Self-pity? I imagined it was self-congratulation."
Her mouth shut with a click of teeth. She glared at him. He glared at her.
"Well?" she said.
"Well what?"
"Are you going to apologize? Or leave, at least?"
Colin rose. He came toward her, step by deliberate step, his gaze tracking from the crown of her head to her feet. She would never be as attractive as Lady Penelope, because such beauty did not attract. It commanded. No wonder she had never married. No man would dare shackle her to a life of mere contentment, and she had spent her love already. She imagined she was undesirable. He wished he could prove to her how wrong she was.
"I was here first, I might remind you," Colin said. "As such, I refuse to leave. And what is it you wish me to apologize for?" he asked. "Failing to be deaf?"
"You compared me to a draft horse," she reminded him.
"So I did. I can see now that I was wrong in my comparison," he said. She gave a hmph of satisfaction, and God help him, he couldn't let it be. "Still, it must be noted that you have a rather long face." He reached out a finger, touching her chin. She froze, anger beginning to spark in her eyes. He smiled. "Elegantly so, however, an attribute one does not normally associate with gamboling foals. I did once see a rather magnificent stallion whose coat was this same shade of auburn." His hand went to the curl hanging beside her neck, and rubbed it between thumb and forefinger.
In a few minutes, Lord Levenbane would make his cheerful announcement. In a few minutes, Colin would be clapped on the shoulder and offered one congratulation after another, while Lady Penelope blushed and giggled. He had no chance of ever having Elinor. He was not fool enough to believe otherwise. But for the next few minutes, in the darkness and solitude of this room, he could pretend.
"Lord Farleigh, you have embarrassed yourself once where I am concerned. I would remind you that you have expressed deep regret at having implied that you might find me attractive. Your current nonsense is bordering dangerously close to repeating that sin, so for both our sakes, you ought to stop."
He huffed. "Don't be ridiculous, Elinor. You are beautiful. It would take a eunuch not to be attracted to you."
"You've been drinking," Elinor said.
"Yes," he agreed. "It's a marvelous occupation. You should try it."
"When you are sober—"
"When I am sober, I will be wise," he said. "Too wise to see the wisdom in correcting my earlier mistake."
"What mistake?"
"I kissed you," Colin said. She stiffened. He tilted his head, considering the implication. No, that wouldn't do at all. "I kissed you badly. I fear I have left you with the impression that such a kiss is my standard, whereas I assure you it was an aberration."
She licked her lower lip nervously. He tracked the movement, not bothering to hide the direction of his gaze, and her cheeks went red. He expected her to push him away, then. She had always had far more sense than he.
"Well," she said. "It clearly bothers you that you performed so poorly. If it will set your mind at ease, you may make the attempt once more."
He paused, somewhat surprised that his ploy had worked. "My first error, as I recall, was that you declared that you did not want to kiss me. And an unwanted kiss is never good. So: do you want me to kiss you?" He touched her cheek with the very tips of his fingers.
"Very well," she said. Her voice wobbled. "I would not want to deny you the chance to redeem yourself. One kiss, that's all."
He slid his hand around to the back of her neck, drawing her toward him. "One kiss."
One kiss. What harm could there be, in one kiss? Call it a farewell. An exorcism. He harbored no delusion as to its meaning. He did not imagine that her interest was in him. She had, after all, been alone for a very long time.
He bent his head toward hers.
Excerpts. © Reprinted by permission. All rights reserved.
Book Info:
Even men of great certainty can be completely clueless when it comes to matters of the heart.
Colin Spenser, Marquess of Farleigh, is shocked when his feelings towards his best friend's sister take a turn into the realm of helpless adoration. Unfortunately, Elinor is more inclined to ignore him than express her undying devotion, so Colin resolves to forget his troublesome feelings by entering a loveless marriage…
Elinor Hargrove has absolutely no interest in the infuriating and arrogant Marquess of Farleigh. That is, until he kisses her—twice—inspiring unexpected and inconvenient passions. Then Elinor finds out he's engaged, and her desires are quickly surpassed by her outrage…
But when a ghost from their shared pasts resurfaces, Colin and Elinor must work together to puzzle out a complicated intrigue by attending an extremely exclusive party where secrets and lies flourish—and scandal is only a kiss away.
Book Links:

Meet the Author: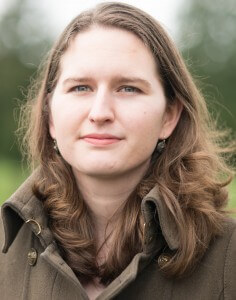 Kathleen Kimmel is the author of the Birch Hall Romance series, which began with A Lady's Guide to Ruin. She works in the video game industry, writing for games on such varied topics as Jane Austen, supernatural detectives, rubber ducks, and true love. She currently lives in Seattle with her husband, son, and assorted furry beasts. You can visit her website at kathleenkimmel.com.
Connect: I can be contacted through my website, kathleenkimmel.com, or directly through email—kate@kathleenkimmel.com. I'm also on Twitter (though less often since the wee one arrived) as @kathleen_kimmel