Today it is my pleasure to Welcome romance author
Manda Collins
to HJ!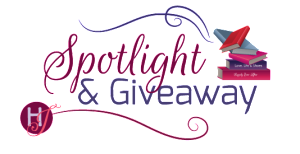 Hi Manda and welcome to HJ! We're so excited to chat with you about your new release, A Good Rake is Hard to Find!
Please summarize the book for the readers here: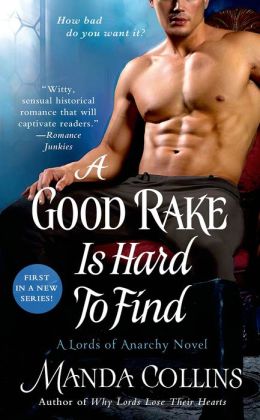 A Good Rake is Hard to Find is a reunited lovers story about Lord Frederick Lisle and Miss Leonora Craven, who were betrothed five years ago before Leonora broke things off. Now she needs Freddie's help to find out the true story behind her brother Jonathan's death. And of course in the process of searching for the truth, they fall in love all over again.

Please share the opening lines of this book:
"I'd like to know what the deuce Craven was thinking to get himself killed like that," Lord Frederick Lisle said from his favorite chair in the corner of Brooks's Club.
As was his usual custom, he had been the first of his friends to arrive, and therefore had his choice of seats. Freddy, as he was known to his friends, was a planner.
Please share a few Random facts about this book…
It centers around a Regency-era driving club.
There is more than one curricle accident in it.
All the Lisle brothers (last seen in WHY LORDS LOSE THEIR HEARTS) make an appearance.

Please tell us a little about the characters in your book. As you wrote your protagonist was there anything about them that surprised you?
When I first wrote Lord Freddie Lisle in WHY LORDS LOSE THEIR HEARTS, I wasn't considering him as anything other than a minor character. But he was so full of personality that I knew almost immediately that he had to have his own book. He is a total charmer and he certainly charmed me. I knew his heroine needed to be equally strong, but complementary. Leonora Craven definitely fits the bill. As a famous poet and writer, she is already famous in her own right and can be with Freddie without having him overshadow him. And he is, in the immortal words of Sheryl Crow, "strong enough to be [her] man."

What, in your mind, distinguishes this book from other books out there in the same genre?
I think this may be the only one out there right now that centers on a driving club.

Do you think there's a common trait or a je ne sais quoi that your heroes must have?
One thing that all my heroes have in common is that they are care-takers. Once they fall in love (and sometimes even before) they are utterly focused on putting the heroine first and making sure that they have whatever it is they need. That might be emotional support, but it almost might be a roof over her head. It all depends on the situation and the heroine.

Did any scene have you crying or laughing (or blushing) while writing it?
That would definitely be the scene where Freddie introduces Leonora to his family. The Lisle brothers crack me up.
"Is that any way to treat your dearest siblings, Freddykins?" asked Lord Benedick Lisle wickedly, his clerical collar shining white against his dark coat. "We wanted to meet this paragon who has agreed to leg shackle herself to you for the rest of her days."
"You're a vicar for pity's sake," Freddy protested, his arm tightening around Leonora's waist. "I would expect this sort of remark from Cam, because he's an ungodly scientist, but you? I thought it was against the church code or something."
"You'd be surprised about what is and isn't against the church code, old fellow," retorted Benedick as he bowed over Leonora's hand. He was more handsome than any church man she'd ever seen. Doubtless the pews were full every Sunday morning with female She rather thought Frederick was going to throw her over his shoulder and remove her from the premises, but he managed to refrain. But she knew it was a near run thing.
"I hope you've been warned about this one, my dear," Benedick continued. "I'm afraid he might be the least civilized among us. Though I do suppose Cam is a close second given that he lives in primitive surroundings and collects rocks."
"Specimens," Cam interjected, edging out his elder brother so that he could kiss the back of Leonora's hand. He was not quite as tall as his brothers, but had a rough hewn handsomeness that came of spending so much time out of doors. His light brown hair showed blond highlights from too much sun, and she could certainly understand how a lady might fall under the spell of his blue eyes. "Lord Cameron Lisle at your service, Miss Craven. I hope you will give me the chance to prove to you that not all of the us are…"
"I apologize for these barbarians, Miss Craven," interjected yet another Lisle brother. "I'm Lord Archer Lisle, my dear. The handsome one."
"The newly married one," Frederick said with a growl. "So don't think you're going to be turning her head with your diplomat's tongue. Nor you, Cameron. No lady wants to talk about rocks all day."
What do you hope readers will take away from reading this book?
I hope that readers will come away from this book with a sense of how important family love can be in a person's life. Whether it's romantic love, like Leonora and Freddie share, or the love that Leonora has for her father and brother, and Freddie has for his parents and brothers, or even the love between friends. I want readers to come away from my books feeling better than they did when they started it.

What are you currently working on? What other releases do you have planned for 2015?
I'm about to begin on the third book in this series, which will feature Leonora's friend Ophelia as the heroine. I'm really excited to get to work on it. There's just something about a blank canvas that calls to me!
Book 2 of the Lords of Anarchy series, GOOD EARL GONE BAD will be released on October 6. I can't wait for readers to get to Hermione's story!

Thanks for blogging at HJ!
Giveaway:

2 Print copies of A Good Rake is Hard to Find
To enter Giveaway: Please complete the Rafflecopter form and Post a comment to this Q:

Leave a comment for the author with your thoughts on the book…
Book Info:
A DANGEROUS GAME
Heartbroken by the loss of her brother, Miss Leonora Craven vows to uncover the truth about his "accident," which seems to have been anything but. Jonathan Craven was involved with the Lords of Anarchy, a notorious driving club, and Leonora can't help but suspect foul play. But the only way she can infiltrate their reckless inner circle is to enlist the help of Jonny's closest ally, Lord Frederick Lisle. If only he didn't also happen to be the man who broke Leonora's heart…
AN UNDENIABLE DESIRE
Frederick isn't surprised to find gorgeous, headstrong Leonora playing detective, but he knows that the Lords of Anarchy mean business–and he has no choice but to protect her. A sham engagement to Leonora will allow Frederick to bring her into the club and along for the ride. But it isn't long before pretending to be lovers leads to very real passion. With everything to lose, is their tempestuous affair worth the risk?
Meet the Author: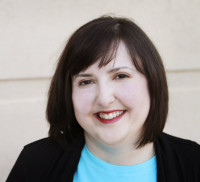 Manda Collins spent her teen years wishing she'd been born a couple of centuries earlier, preferably in the English countryside. Time travel being what it is, she resigned herself to life with electricity and indoor plumbing, and read lots of books. When she's not writing, she's helping other people use books, as an academic librarian.