Today it is my pleasure to Welcome author
Melinda Curtis
to HJ!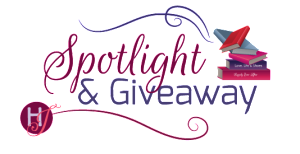 Hi Melinda and welcome to HJ! We're so excited to chat with you about your new release, A Heartwarming Holiday!

Thank you! And welcome to the holiday season!

Please summarize the book a la Twitter style for the readers here: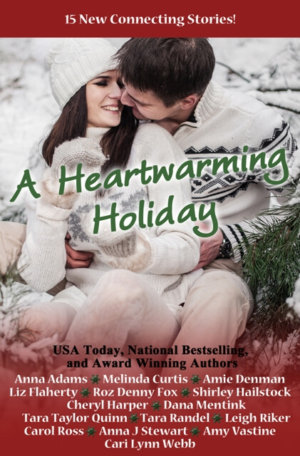 15 connected, sweet holiday romances set in Christmas Town, Maine, and authored by Harlequin Heartwarming authors.

Please share the opening lines of this book:
Christmas was over.
Not that it'd come and gone with much fanfare at Amelia Lawson's house.
Her mother would most likely have had a heart attack to learn she'd made tuna casserole instead of turkey, and pancakes instead of pumpkin pie. Cards? Not a one. And gifts? She'd sent out electronic gift cards rather than wrapped presents.
Please share a few Fun facts about this book…
Every 3 novellas share characters and storylines
A kiss beneath the town square gazebo predicts a wedding in the new year
Secret babies, reunion romances, cops, firemen, businessmen and a little bit of magic
Third year of the romances set in Christmas Town
Includes a 20% off coupon for your next purchase of a Harlequin Heartwarming romance!
What first attracts your Hero to the Heroine and vice versa?
They share a love of music by The Randall House Band.

Using just 5 words, how would you describe Hero and Heroine's love affair?
Sweet, unwanted, unexpected, humorous, touching.

The First Kiss…
Somehow, Gavin's arms were over Amelia's shoulders and she was leaning against his chest.
She supposed she should be watching the images on his phone, but she wasn't. Her Florida roots were showing. She was cold–toes, fingers, nose. Despite that, she turned, still in the circle of his arms. "And then?"
"And then Santa has a hot kiss." Gavin slid his phone in his pocket, gazed into her eyes and…didn't kiss her. "If Snowshovel was here–"
"He'd be complaining about the cold." Amelia stepped back. A kiss. A kiss was too soon. Gavin realized it, too.
She wanted a kiss anyway.
"No." Gavin drew her closer, back into the circle of his arms. "He'd be telling me to kiss you."
Gavin bent and pressed his mouth to hers.
She forgot about cold toes and cold fingers and cold noses. Gavin was warm–his lips, his hands, his body. She could lose herself in his kiss in a blizzard.
Her hands crept up and gripped the lapels of his jacket, willing herself to believe that this kiss meant he wasn't leaving her or Boxes and Boughs or Christmas Town.
Without revealing too much, what is your favorite scene in the book?
One of my favorite scenes is the first meet (the hero, the veterinarian heroine, and a St. Bernard):
A man appeared at her door. Tall, dark knit cap pulled low, yellow reflective sunglasses, a nose that looked as if it might have been broken, broad shoulders beneath a worn blue coat. He looked like one of the men from the ski patrol at the resort up the road. Athletic, authoritative.
He removed his sunglasses. Angry.
In her nice warm cabin behind her unlocked French doors, Amelia trembled like a startled Chihuahua.
If she didn't move, maybe he wouldn't see her. If she didn't move, maybe he'd go away. Unless, of course, the dog gave her away.
The dog gave her away.
Snowflake barked and ran to the door, looking over his shoulder when she didn't immediately follow, a string of drool where the icicle used to be.
"Okay." She forced her stocking feet to the door. "But only because you're vouching for him."
She opened the door and backed away, ready to sound a blustery warning like a startled Chihuahua if letting him in turned out to be a bad idea.
Snowflake pranced outside and herded the man in with a grumbly-growl that sounded like, about time.
"Unbelievable." The man's voice rang to the rafters. He was big and loud and unapologetic. "I must have run a mile chasing that dog. Downhill. In snow boots. That is not how I pictured my morning."
If your book was optioned for a movie, what scene would be absolutely crucial to include?
There would need to be a scene in the town square and the gazebo – where local myth has it that a kiss beneath the gazebo during the holiday season predicts a wedding in the new year. I just realized my book doesn't have that in this year's box set (it did in my two previous novellas set in Christmas Town and many of the stories in the set have it).
Readers should read this book …
because it's by 15 Harlequin Heartwarming authors, including some who also write for Superromance and Love Inspired. These sweet, clean and wholesome romances will warm your heart!
What are you currently working on? What other releases do you have planned for 2016?
I have a Heartwarming book out in November (Marrying the Single Dad) – about a mechanic and a beautician (hey, don't judge my beautician! Harlequin wants more diverse occupations). I'm in a box set benefiting diabetes research in November – All I Want for Christmas – with such authors as Debbie Macomber, Brenda Novak, Bella Andre, Melody Anne, RaeAnne Thayne, etc. I also have Book 4 in my sweet romantic comedy Bridesmaid series coming out 12/6 (You May Now Kiss the Bridesmaid) and a special sexy offering in my Breaking the Rules series releasing 10/25 (Hollywood Confidential).
Thanks for blogging at HJ!
Giveaway:

One lucky commenter will be chosen at random to receive an autographed book from Melinda's Harlequin backlist (international winners will be given an ebook choice).
To enter Giveaway: Please complete the Rafflecopter form and Post a comment to this Q:

Each set of 3 connected romances are set in three holidays – Thanksgiving, Christmas and New Year's. Do you have a favorite among those holidays? If so, why?
Excerpt from A Heartwarming Holiday:
"Didn't catch your name." Not a question. An order.
"A-A-Amelia." The man was so at home in her home, she felt off-balance, like the time she'd tried ice skating and discovered her ankles wouldn't hold. "Amelia Lawson."
"Ah, the vet." He dug in his back pocket for his wallet, removed a card and held it out to her. "Gavin Elliot. Boxes and Boughs, interior design and decoration and light displays. I was going to offer to take down your Christmas decorations in exchange for a cup of hot coffee or something, but…" He glanced around. "Ahh…You're that Dr. Lawson."
He recognized her name. Amelia snapped his card on the kitchen counter like a Rottweiler snaps at an unwelcome intruder.
His glance landing on her. It was a pitying glance, one that found the weak spot in her armor and pressed on a patience-severing nerve.
He cleared his throat. "You're the one they call–"
"Dr. Scrooge," she finished briskly in her mother's scolding voice.
She'd earned the moniker when she'd moved to Christmas Town three years ago. She was one of the few businesses in the area that didn't decorate for the holiday and their well-meaning Santa-shaming had boomeranged. It wasn't entirely the town's fault. How were they to know her faith in peace on earth and goodwill to man had been shattered by her own Mama Claus?
"If you ever want to change your image," Gavin was saying. "Boxes and Boughs helps the busy and holiday-overwhelmed bring the magic of Christmas to life."
"There is no magic in Christmas." It was all store-bought. She rescued the tea bag and handed him her mug. "Here. Hot tea." Never let it be said that Dr. Scrooge wasn't full of Christmas Town hospitality.
Excerpts. © Reprinted by permission. All rights reserved.

Book Info:
This holiday season, warm your heart with 15 connected sweet, clean & wholesome holiday romances set in Christmas Town from 15 Harlequin Heartwarming authors who are USA Today, national bestselling, and award-winning authors.
There are five connected books in A Heartwarming Holiday. That means each set of three novellas shares characters and storylines! This collection of PG-rated holiday romances are all set in Christmas Town, a location introduced in the 2014 Harlequin Heartwarming release Christmas, Actually. A Heartwarming Holiday will bring you laughter, tears, and happily-ever-afters (no cliffhangers), for more than 1200 pages.
Contains a coupon good for 20% off your next Harlequin Heartwarming book purchase (a $1 value!).
Book Links:


Meet the Author: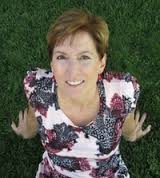 Melinda Curtis is an award-winning, USA Today Bestseller who writes both sweet and sexy contemporary touching romance with a bit of humor. Sign up for her book release emails on her website for free reads!
Website | Facebook | Twitter |