Today it is my pleasure to welcome romance author 

Natasha Anders

to HJ!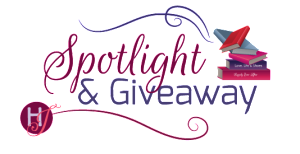 Hi Natasha, welcome 🙂
If someone wrote a biography about you, what do you think the title of the book should be? Why?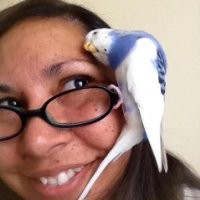 Natasha Anders –Budgie Whisperer and Karaoke Queen.
How to hog a mike and tame a budgerigar in 5018 easy steps.
Aside from writing, the other two great passions in my life are my pet budgie, Oliver, and karaoke. Since most of my friends know me as either a renowned mike hog or a tiresome bore on the subject of The Bird, this title is one that would probably best describe me.
Would you rather…be invisible or be able to read minds? Why?
I think that reading people's minds would crowd your own head with too many other voices. How do you make sense of all the noise? Also what if someone really hates you? And all you hear are demoralizing, nasty things about yourself? Noooo thank you. Give me a cloak of invisibility any day. You'd never have to worry about if you'd shaved your legs or what you were wearing. Heck, why wear anything at all?? Aaaaah, the freedom.
Let's talk about your newest release: A HUSBAND'S REGRET
If you had to summarize the book for the readers here…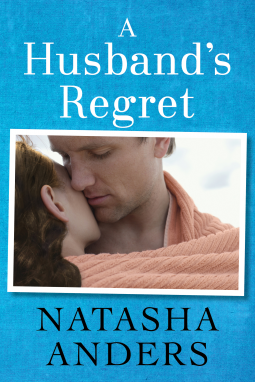 Bronwyn and Bryce have a seemingly idyllic marriage, until Bronwyn announces her pregnancy. Bryce doesn't react to the news in the way she expects and kicks her out of the house. She leaves. Two years later he finds her again and they both have to figure out how to make their marriage work after the pain and misunderstandings of the past.
Please tell us about the characters in your book
Bron is a strong woman, she loves Bryce and is hurt and confused by his irrational anger and seeming hatred. I think she's sweet-natured but when pushed far enough has a lot of fight and fire in her. She does have the tendency to be stubborn and less forgiving than readers might like but she's protecting her heart and looking out for her daughter's well-being. She's a tough lady.
Bryce will truly annoy readers (he may possibly get loads of death and dismemberment threats) in the beginning but stick with him, I feel that he is one of my most lovable and misunderstood male leads. He's a lot more vulnerable than he first seems and you'll soon realize that he's hiding a terrible secret and in some misguided way only wanted to protect Bronwyn. I have a soft spot for Bryce and I hope readers will develop one for him too.
As you wrote your protagonist was there anything about them that surprised you?
Bronwyn's stubbornness genuinely surprised me as did just about every aspect of Bryce's character. The Bryce you see in the book was not at all the Bryce I had planned on writing. But I like the final product a lot more than my original concept.
What scene did you most enjoy writing? Why?
This is a difficult question but I think my favourite is of their toddler Kayla playing dress up with her daddy. It shows the evolution of Bryce's character from the wounded, angry man we see in much of the first quarter of the book into a much gentler, calmer man.
Kayla took a step back and tilted her head contemplatively before nodding. She reached for her shiny plastic tiara and with the matching clip-on earrings and placed them on his head and ears.
"How do I look?" she heard Bryce rumble from beneath the elaborate draping, and for a moment Bronwyn thought the question was aimed at her before she realized that he hadn't seen her yet. It was Kayla's opinion that he sought.
"Pwetty," the little girl replied, her curls bouncing with her assertive
nod.
"So, can I have some tea now?"
– A Husband's Regret
What scene was the hardest to write? Why?
Probably when Bryce realized that he had totally misjudged Bronwyn regarding the circumstances around her supposed "desertion". It was a hard scene to write because I wanted get the emotions just right and that's not always easy.
His face contorted savagely, and he flung the dress aside with a vicious curse. Bronwyn flinched at the sudden movement, unable to gauge his mood, not sure if he believed her or not. He brushed past her abruptly to slam his way into the en-suite, and she was shocked to hear the sound of violent retching coming from behind the closed door.
– A Husband's Regret
Who would you cast in the role of your characters if your book were optioned for a movie?
I have to say that this is not a question I could ever answer. As a reader I absolutely hate it when a writer references a real person when describing their characters. If it's an actor or actress I dislike, it takes me right out of the book and I never get back into it, no matter how hard I try or how good the book is. I like people to make their own minds up about whom my characters resemble. I give them a few guidelines "tall, blonde, etc" and they can run with that. I hope you don't mind.
If you could have given your characters one piece of advice before the opening pages of the book, what would it be and why?
Guard your heart against that Bryce because if you're not careful, he'll creep right in there and make himself totally at home.
What are you currently working on? What other releases do you have planned for 2014?
Well, there is one more release planned for this year – His Unlikely Lover. Gabriel Braddock's story. I also have two projects currently going. The lead male characters are both from the same bookiverse as Bryce and Bronwyn. They're coming alive in surprising and exciting ways.
Where can readers get in touch with you?
I'm on Goodreads, I have a FB author page: https://www.facebook.com/pages/Natasha-Anders/298896293558306 and they can drop me a tweet @satyne1
Thanks for blogging at HJ!
GIVEAWAY:
Winners choice of Print or e-book copy of A HUSBAND'S REGRET  
To enter Giveaway: Please complete the Rafflecopter form and post a comment to this Q:
What words or deeds would make a hero completely irredeemable to you (assume that cheating is already checked off. That one goes without saying 😉 )?