Today it is my pleasure to Welcome author
Melinda Curtis
to HJ!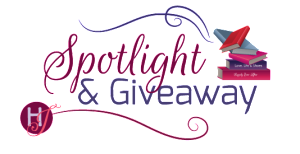 Hi Melinda and welcome to HJ! We're so excited to chat with you about your new release, A Kiss is Just a Kiss

!


Hey, Harlequin Junkies!

Please summarize the book for the readers here: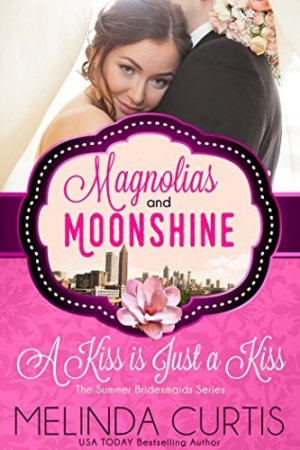 My heroine is the oldest of five girls. She's the protective sister and when she suspects – seriously doubts – her sister's fiance doesn't love her just minutes before the wedding…Well, drastic measures need to be taken.
This is a sweet romantic comedy, Book 1 in The Summer Bridesmaid series, which follows the 5 books in my Bridesmaids series.

What's your favorite line(s) from the book?:
This was a disaster. Kitty had less than ten minutes to stop the wedding.
And she could only think of one way to do it.
When you sat down to start this book, what was the biggest challenge you faced? What were you most excited about?
When I'm starting a book, I like to pick really hard conflicts to solve. In this book, Kitty is a bridesmaid. She walks down the aisle first and kisses the groom – in front of family, friends, and her sister! It's a challenge to redeem Kitty and to have the romance between her and the groom come across without a reader crying out, "FOUL!"
Please tell us a little about the characters in your book. As you wrote your protagonist was there anything about them that surprised you?
The hero, Beck, is a race horse breeder. He was superstitious, seeing bad omens about the wedding even before it started.
What have you learned about your own writing process/you as an author while writing this book?
Maybe I shouldn't pick such impossible conflicts when planning a book. Maybe the next book will be a friends to lovers story.
The First kiss…
Kitty stared at her hands, unwilling to say more. She'd felt more than contempt when she'd kissed him. She'd felt an unwelcome spark. And in that moment on the altar–when the assembled had gasped and Maggie had wailed–Kitty had prayed. She'd prayed she hadn't made a mistake. She'd prayed for that errant spark to be nothing more than a product of nerves. She'd prayed Beck wouldn't kiss her back.
Did any scene have you crying or laughing (or blushing) while writing it?
I loved that the hero, Beck, once jilted, isn't shy about taking his frustrations out on Kitty, who is stranded at the church in her bridesmaids dress without her purse or cell phone.
Here's a snippet:
"Waiting to take one last shot at ruining my life?" Beck appeared next to her. His black tuxedo jacket hung over his arm. He'd rolled up the white sleeves of his dress shirt and untied his bow tie. He stood casually, but there was nothing casual about the expression in his sharp blue eyes as he glared at her. Those eyes made promises involving words like grudge and revenge.
If your book was optioned for a movie, what scene would you use for the audition of the main characters?
I think the kissing scene since there are nuances (the groom potentially having cold feet).
"Move along," he growled. "I love…" His bride's name escaped him, damn it. "…your sister."
"You don't." Kitty's eyes narrowed. "Not really. Not the way you should."
Something stuck in Beck's throat. Something sharp and shameful.
Kitty was stuck, too. She didn't move. Not when the bridesmaids filed past. Not when the aisle was clear. Not when the organist began the first few chords of the wedding march.
The guests stood.
Beck had a bad feeling, a prickle at the back of his neck like the time O'Brien's Free Ride had pulled up lame last winter.
This was the moment his bride had dreamed of her entire life. The moment Beck had patiently been preparing to endure.
He tried to edge the short wayward bridesmaid aside.
And then disaster struck.
Kitty kissed him.
Readers should read this book….
if they like romantic comedies and the South. This book is part of the Magnolias and Moonshine series – all books set or visiting the south and Atlanta.

What are you currently working on? What are your up-coming releases?
Currently, I'm working on another Harlequin Heartwarming Harmony Valley series, plus my novella for the Heartwarming holiday box set.
Thanks for blogging at HJ!
Giveaway:

One lucky commenter will receive a free e-copy of a book in the Bridesmaids series.
To enter Giveaway: Please complete the Rafflecopter form and Post a comment to this Q:

What lengths would you go to to stop a wedding?
Excerpt from A Kiss is Just a Kiss:
"Ronald!" Dotty threw herself into Beck's arms. For the second time that day, the almost-groom received an unwelcome kiss from a Summer female. "Darling, I haven't seen you in ages."
Beck back-pedaled out of lip-lock range.
Kitty kicked off her heels and ran barefoot the rest of the way across the crab grass.
Her grandmother shaded her faded brown eyes. "Is that Kitty? You look beautiful. What a gorgeous prom dress. And your date…" Dotty squinted at Beck, who back-pedaled some more.
"He's not my date." Nor was he Ronald, Kitty's deceased grandfather. Kitty placed her arm around Dotty's slight shoulders. "He's…" She gave Beck a once-over. For the time being, he was no longer her future brother-in-law.
The wind driving the storm clouds ever closer tossed a lock of Beck's hair over his forehead while he scowled. "We were at a wedding."
"You should snap him up, Kitty," Dotty said in a loud whisper. "He looks like a keeper."
"Looks can be deceiving." Kitty led Dotty toward the parking lot. Not only had she dropped the ball with Maggie, she hadn't realized her grandmother had come to a point where her mental stability threatened her safety. When they got back to New York, Kitty was taking Dotty to the best dementia doctor in the city. Meanwhile, there was a bigger issue at hand. "Beck, I need a favor."
"Not on your life." His long strides carried him past them.
Kitty drew Dotty along with more urgency. "I don't have my purse–"
Dotty tsked. "A woman should never be without her purse."
"–which means I don't have my cell phone or money for a cab back to the hotel."
"That's why you should never be without your purse." Dotty sounded vindicated.
Kitty refrained from pointing out that Dotty was purseless, too. Or that the doctors covering for her while she was away had no way to get in touch with Kitty in case they needed a consult.
Beck stopped and turned, staring at Kitty with a smug smile. "Your family left you." Not a question, but a jab. A jab at Kitty.
The impact of his punch rolled around Kitty's stomach like a fourth cup of coffee on the maternity ward night shift. She could tell herself a thousand times that she'd stopped the wedding for Maggie's own good, but it wouldn't take away the hurt she'd seen on her sister's face.
Did Maggie truly love Beck? Would she forgive Kitty? Did Kitty deserve to be forgiven? She had to get to the hotel to find out.
"Well…" Kitty tried not to shrink away from Beck's stare, but found herself looking at Dotty's white orthopedic sandals outlined by crab grass. "They left Grandma Dotty, too."
"Priceless." Beck continued to stare at Kitty until she met his turbulent gaze again. "All right, I'll take you to the hotel. But only if you tell Maggie you lip-bombed me. I had nothing to do with that spectacle you made."
"I love your spectacles." Dotty patted Kitty's arm.
Excerpts. © Reprinted by permission. All rights reserved.

Book Info:
Kitty Summer has a wedding to stop. She's sure the groom doesn't love her sister, but how can she prove it? By testing his fidelity with one very public kiss, of course.
That one kiss leaves Kitty stranded in Florida without her purse or cell phone and with her dotty grandmother and one jilted groom, aka Beck O'Brien. With only her bridesmaid dress to her name, Kitty needs Beck to help her get Granny back to Atlanta. And Beck needs Kitty to help him locate his bride so he can win her back. But the closer they come to finding Maggie, the more Beck wonders if a kiss is just a kiss.
Meet the Author: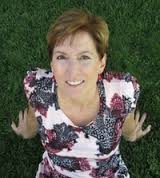 Melinda Curtis is an award-winning USA Today bestseller. She writes sweet romance for Harlequin Heartwarming, sweet romantic comedy novellas, and sexy traditional contemporaries. Her other latest releases are Love, Special Delivery (Harlequin Heartwarming) and a book for writers: Frankly, my dear…Creating Unforgettable Characters.
Website | Facebook | Twitter |