Today it is my pleasure to Welcome romance author
Karen Rock
to HJ!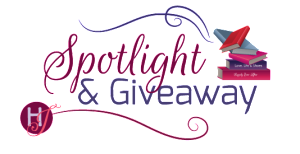 Hi Karen and welcome to HJ! We're so excited to chat with you about your new release, A League of Her Own!
Hi romance fans! I'm a Harlequin Junkie, too. It's such a treat to be here today.
Please summarize the book for the readers here: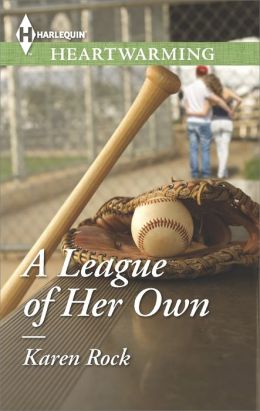 Heather Gadway, a star softball pitcher and college coach, takes on the challenge of turning her father's struggling minor league baseball team around but discovers her biggest challenge is resisting her forbidden attraction for bad boy ace pitcher, Garrett Wolf .
Please share the opening line of this book:
IF HEATHER GADWAY'S cell phone hadn't already been dead, she would have killed it.

She peered at the blank screen, then squinted at the sun overhead, picturing her frowning father getting sent straight to her voice mail…again. Since he insisted they speak every morning, he'd probably left his version of a warm-and-fuzzy message, one she imagined sounded like this:

"Heather. For Pete's sake. Charge your phone. Next time put the cord next to your makeup. Then you'll actually remember the darn thing needs juice and get this call."
Please share a few Random facts about this book…
I got to hang out with a minor league baseball team in researching this book… it just doesn't get more fun than that 🙂
My favorite kissing scene takes place in a dugout.
The toughest baseball players chew on sunflower seeds, not tobacco.
Want to figure out those confusing catcher to pitcher signals? A fastball is generally one finger straight down… a finger pointed right is an outside pitch and a finger pointed left is an inside pitch. Now go and impress your husband with THAT the next time he's watching a game! You can say, I learned that in a romance book… lol.
Please tell us a little about the characters in your book. As you wrote your protagonist was there anything about them that surprised you?
Heather is a young woman who overcame a tough childhood to become a nationally ranked softball pitcher while in college and a division winning college softball coach. When Heather was ten, her prescription-drug addicted mother nearly killed her in a car accident before abandoning Heather and her hypercritical father who is used to overseeing his minor league baseball team, not parenting a daughter. She struggles to trust people or let them close and wishes her father would, for once, recognize something she's achieved. She gets her chance to make him proud when he needs her to take over management of his struggling team. Growing up around baseball means she's got a lot of expertise and an eye for helping players reach their potential. She's strong, but vulnerable. Determined, but has self-doubt. She's feminine, but can go toe-to-toe with the toughest male athletes.
Garrett Wolf is a bad boy ace pitcher who's caused his share of trouble. He's a recovering alcoholic who turned to addiction during his first, failed stint in the minor leagues after losing his foster brother. He's never stopped blaming himself for not fulfilling his promise to the one person he considered family, and lost his promising career. Now, he's one year sober and back on Heather's father's minor league team in his last chance to make the big leagues. He's determined not to lose focus again. He's driven, talented, and has a 95 mph fast ball that he must get under control if he's ever making it to the pros. After his loss, he's closed off from relationships and battles his growing feelings for his off-limits new manager, Heather Gadway.
What, in your mind, distinguishes this book from other books out there in the same genre?
Sports romances aren't as common as others and one in which the heroine is an athlete and directly involved in the sport, makes this a very unique read. It's exciting to see a woman thrive in what is traditionally a man's world. Female sports fans are a growing demographic and this book pays homage to them… and for me that includes all the sports moms as well because we all know we've loved watching our kids race down soccer fields, dive into pools, race after a hockey puck, go long for a touchdown catch… But you don't have to be a sports fan to enjoy this book because although it's set in the world of professional baseball, it is first and foremost, a tender, emotional romance.
The First kiss…
"I liked working with the kids today," he said into her ear, his mouth so close to her flesh that the fine hairs on the back of her neck rose. She relished the sweet brush of his knuckles against the side of her throat as he flipped her ponytail over her shoulder.
"I know how hard that must have been for you," she said, doing her best to appear cool on the outside. Inside she was a web of conflicting emotions.

"You're getting me do a lot things I promised myself I wouldn't."

When she pulled back, he met her look with grave intensity. "Like what?"

Then came the silence. The long, long silence. Their eyes met until she dropped hers, her heart thumping faster. Red lights flashed. Stop! Leave! Retreat!

But her tangled emotions wouldn't let her wriggle free.

His hand caressed the sensitive spot beneath her chin, and with a gentle pressure, Garrett raised her head until she stared into his deep blue eyes again.
"This."

Without waiting for permission, he brushed his lips gently over hers. Ohhh…a shiver went through her entire body. The gentle caress melted the last of her defenses into a gooey heap.

His fingers slid along her jawline, and the warmth of his touch radiated past her skin and into her bloodstream. Goosebumps rose on her arms and legs, and her ears rang with the staccato thrum of her heart. He slipped his hand from her jaw to cradle her head. His fingers pulled her ponytail loose and tunneled through the hair that fell down around her shoulders.

He pulled back slightly, his eyes heavy-lidded. His lips hovered above hers, tantalizingly close. The blood pounded so wildly in her veins that she feared he'd sense the vibration. A magnetic pull took over the small distance between their lips. An energy she couldn't resist. So why was Garrett holding back?

Her fingers were wrapped around the back of his neck, running through his hair.

And then it hit her. He was giving her a chance to return his kiss. To show him that she wanted him, and the truth was…more complicated than that.

Cold reality doused her, and she leaned back.

She'd kissed Garrett. A player. And worse, a recovering alcoholic who might one day relapse. Someone she could, if she wasn't more vigilant, become addicted to herself. She couldn't let that happen.

Scrambling to her feet, she saw the wounded look in his eyes before he covered it with a coat of indifference.

"That was wrong," she blathered, backing away. "I should never—we should never— We're not right for each other, I—"

He held up a hand as he got to his feet in his fluid way that was stunning to watch. "I get it. We'll pretend this never happened." His gaze roamed in every direction but hers.

It was obvious from the way he braced his body, his tense face, that he was taking this wrong. It wasn't as though she didn't want him. She just didn't trust him with her heart. It was too bruised to take another beating. Even if she wasn't his manager, his past alcoholism and his uncertain future sobriety were things she couldn't look past.

She opened her mouth to explain, but his mouth twisted, and he held up a hand.

"Really. It's fine," he said, the gravel in his voice denying his words. "Would you like me to take you home?"

She shook her head, wishing his eyes hadn't turned into mirrors, reflecting only what was outside, keeping her from seeing what he was thinking or feeling.

With a small salute, he turned. "See you, Skipper," he called over his shoulder as he took off farther down the path, leaving her slumped against the tree in the gathering gloom.

There it was. The respectful address she'd wanted from him on and off the field. Only now she knew that she no longer deserved it. Not after how she'd behaved.

The chaos in her mind cleared. She was under a lot of pressure, thinking with her body instead of her head. In other circumstances, she wouldn't have let Garrett get that intimate with her. He was a member of her team, nothing more.
Did any scene have you crying or laughing (or blushing) while writing it?
*Blush*
"What else do you want?" The question came from a part of her she didn't recognize. Asking a man like Garrett a flirtatious question was playing with fire.

Garrett groaned, longing sharpening his features. "You."

Without waiting for her response, his lips captured hers. She knew she should push him away, but instead her head fell back, her pulse leaping in her throat. The pressure was exquisite as he nibbled and explored. Soft. Warm. Gentle. His lips moved slowly, gradually exerting more pressure.
This felt incredible. Better than the last time. She had to stop this, but need seized her, shoving aside her good intentions.

Her body hummed and a fuzzy sensation filled her head, making it hard to focus on anything but the feel of him, the evergreen scent of the forest and his aftershave heightening her senses.

His hands gripped her waist as she swayed against him, holding her as his mouth sampled her lower lip, then put pressure on the top. Nerves sent small shock waves through her chest, and her hand rose to stroke the back of his neck, making him tremble against her.

Suddenly his kiss intensified, growing fierce and demanding. His lips moved fast against hers, their tongues tangling, causing warmth to explode in her body, melting every piece of her.

She moaned and Garrett's arms tightened, bringing her closer still. Her lips maneuvered against his in response, loving his sweet taste. Garrett shuddered, curling his fist into her hair with a groan. She loved how her touch affected him, how it affected her…
If your book was optioned for a movie, what scene would you use for the audition of the main characters? 
I would use the scene where Heather and Garrett have a pitch-off. If Heather gets more strikes in 20 pitches than Garrett, then he'll give her 100% effort and support her with his resistant teammates; if he wins, she'll have to release him from his contract so he can move to a team not managed by a woman who he feels won't give him a winning team to improve his stats and chances of making it to the big leagues. Both of these actors would have to be athletic and have attitude. Here's a piece of it:
"Are you ready?" She dropped a bag by the backstop, pulled out a blue visor and adjusted it over her head. When she swept off her glasses and peered up at him, his stomach jittered and his breath hitched. He reined in his slipping control and forced an easy smile.

"Sure. Would you like to pitch first?" He wanted her to say yes. Going last meant he could guarantee his score only topped hers slightly, just enough to make Holly Springs dust in his tire treads and Heather a dream that'd never materialize.

She angled her head so that her long ponytail slid over her tanned shoulders. The smile she gave him was as sweet as freshly squeezed lemonade, minus the sugar. "I'd like to observe you first, if you'd don't mind."

"Observe me?" The question leaped out of him in surprise.

She finished a gulp of her sports drink and lowered it, looking him dead in the eye. "So I can finish taking notes on you."

He nearly swallowed the sunflower shell he'd just popped in his mouth. Her ego must be out of control if she thought he'd lose. He flexed his fingers and nodded curtly. "It's your prerogative."
If you could have given your characters one piece of advice before the opening pages of the book, what would it be and why?
I would tell Heather that her father loves her, he just doesn't know how to express it and to open her heart and trust that she's strong enough to handle it if it's broken again.
I would tell Garrett not to hold on to the blame he gives himself and to let the past go to embrace his present and a chance at love.
What are you currently working on? What other releases so you have planned for 2015?
I'm editing my April 2015 release, RAISING THE STAKES, which is another Harlequin Heartwarming. This one is set in my neck of the woods- literally- the Adirondack Mountains and my hero is a forest ranger… swoon*
Thanks for blogging at HJ!
Giveaway:

I'm giving away an autographed copy of A LEAGUE OF HER OWN to US entrants or an ebook for an INT winner.
To enter Giveaway: Please complete the Rafflecopter form and Post a comment to this Q:

What's your favorite sports memory?
Excerpt
Garrett's grumbling teammates filed out of the pre-game meeting, followed by the coaches and Heather's father. Garrett, however, remained in his seat, watching the lithe young woman as she stood by the door.

At last she turned to him.

"We meet again. Garrett, right?"

He stood and strode to the door. When he stopped, her eyes widened, caution swimming in their depths.

"You mentioned having individual meetings," he said, keeping his voice even, hiding the irritation shimmering through him. "I thought we'd have ours now."

She blinked up at him, and her lips moved. Though he strained to hear, he couldn't make out what she'd said.

"I'm sorry, I didn't catch that."

A bright pink suffused her cheeks, and he forced himself not to notice how pretty the color made her.

"I said that I haven't finished my notes for you yet. I'll watch you pitch tomorrow. We'll meet after that."

He had to give it to her. Soft-spoken or not, she had a direct way about her. He didn't doubt that she could lead…just not professional baseball players. "That's what I wanted to talk to you about. I'm requesting to be released from my contract. This isn't the right place for me to advance in my career."

Her mobile face stilled. "And why would that be?"

"Look, I'll be blunt." He tapped his fingers on the sides of his legs. "This team isn't hustling, and it'll be a long time before they come around to supporting you. Things will get worse instead of better. I have a limited window of opportunity to advance. Given these factors, my bottom-line pitching won't look good with a losing team behind me. I'd like to help you, but selfishly, this is my last shot."

A speculative gleam entered her eyes. "So you're asking to be released because you think I can't help you reach your goals."

A long breath rushed out of him. She was going to be reasonable. "That'd be great. Thank you."

She arched an eyebrow. "You're wrong, and I'll be as frank with you as you were with me."

His relief turned to irritation. So she wasn't going to make this easy. He held his tongue and waited to hear her out.

"I think you're overvaluing yourself." She nodded when his mouth dropped open. Guys talked this way to each other. Not women…especially not pretty women…to him.

"Your control isn't where it should be, and if that's not addressed, you'll also be another reason why this team isn't doing well. But you have potential, and I can help you."

"Right," he scoffed. What could a softball pitcher do for him? "No offense, but I need someone with more experience."

She tapped her chin and angled her head, her eyes flashing up at him. "If I can change your mind about that, will you drop your request and give me your support and a hundred percent effort?"

He held in a laugh. Was she for real? There wasn't a chance she could change his decision. "What do you have in mind?"

She stepped closer, and her subtle citrus scent curled beneath his nose.

"A contest. If I get more strikes out of twenty pitches than you do, you stay. If you have more, then I'll release you."

He stared at her. Processing. She couldn't be serious. Sure, he had control issues, but he was still better than a college-level player. She was making this easy. But if she was foolish enough to offer him this out, he'd take it.

They eyed each other for a long, tense moment before he jerked his chin at her.

"You're on."
Book Info:
He was attractive, talented…and way off limits.
Heather Gadway may have been a world-class college pitcher and a top university coach, but she's a rank amateur when it comes to managing the Falcons, her father's struggling minor league team. And when it comes to managing her aggravating attraction to Garrett Wolf, their talented new pitcher. It's going to be difficult enough to make it as the first female manager in the league and prove to her overly critical father she's worthy. No distractions. No missteps. And certainly no romances with players. Everything stands between them—including their troubled pasts—even as Heather's world falls apart and Garrett's the one who's there to catch her…
Book Links:
Meet the Author: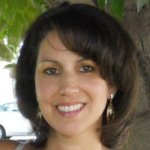 Karen Rock is an award-winning YA and adult contemporary author. She holds a Master of Fine Arts in English and worked as an ELA instructor before becoming a full-time author. Her Harlequin Heartwarming novel, WISH ME TOMORROW, has won the 2014 Gayle Wilson Award of Excellence, the 2014 Golden Quill Contest and is a finalist in the Published Maggie Awards. Her co-authored YA novel, CAMP BOYFRIEND, has been a finalist in the Booksellers Best and Golden Leaf awards. When she's not writing, Karen loves scouring estate sales for vintage books, cooking her grandmother's family recipes, hiking and redesigning her gardens. She lives in the Adirondack Mountain region with her husband, daughter, and two Cavalier King cocker spaniels who have yet to understand the concept of "fetch" though they know a lot about love.
Website | Facebook | Twitter |