Today it is my pleasure to Welcome author
Melinda Curtis
to HJ!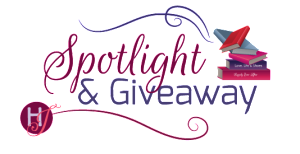 Hi Melinda and welcome to HJ! We're so excited to chat with you about your new release, A Man of Influence!

Hey, Harlequin Junkies!

Tell us about the book with this fun little challenge using the title of the book: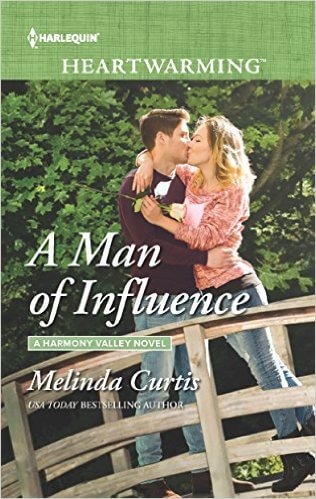 A
Man who is a confirmed bachelor will learn about himself and the
Origins of his feelings for others
Including the woman who could steal his heart
What's your favorite line(s) from the book?:
For fans of the elderly, colorful Eunice first introduced in A Memory Away…she's back! And shocking the socks off of my hero, Chad.
"How'd you do that?"
"It's my eyes." Eunice blinked them in rapid succession. "They're violet, just like Elizabeth Taylor's. I've been told they have special powers."
Shades of retired superheroes.
Please tell us a little about the characters in your book. What first attracts your Hero to the Heroine and vice versa?
I do so love my elderly characters in Harmony Valley, and I wondered what would happen if I created a character who'd been raised by elderly parents and was dealing with regrets now that they were gone. Chad's alone in the world and looks at just about anyone with gray hair through a different set of lenses than the rest of us.
I loved Tracy from the moment she burst onto the pages of Dandelion Wishes, painting her room black with neon flowers. She just had to have her own book and what better hero to pair her against than a smooth talking, successful blogger?
When you sat down to start this book, what was the biggest challenge you faced? What were you most excited about?
One of the biggest challenges was dealing with Tracy's aphasia. She was introduced in Dandelion Wishes after a car accident and has been struggling with regaining smooth speech. I wanted to do justice to those facing speech obstacles, but Tracy is just so brash inside. Sometimes she wanted to talk up a storm and I couldn't let her.
What, in your mind, makes this book stand out?
This is a small town series set in the wine country of Sonoma (I know, that sounds like every other small town series). However, my little town was crippled 15 years or so ago when the only large employer in town – the grain mill – exploded. Those of working age moved away to find jobs elsewhere, leaving the town more like a retirement community. Now that a winery has opened and jobs are being created, people in their 20s/30s are moving in and shaking things up for the "old guard."
The First Kiss…
Kissing Chad was nice. Safe.
Nothing like his smile promised—light-hearted and teasing—and nothing like his articles promised—a complex activity with depths that might make a woman nervous.
It was just…There was no zing.
So disappointing.
Tracy began to pull back, forming an apology in her head. She hadn't been thinking when she'd wrapped her arms around him, at least not thinking any more than she wanted to embrace half-full of optimism Chad. The lips part? Well, that just kind of happened.
But then Chad moved. Suddenly closer.
His arms. Tight around her.
His breath. Mingled with hers.
Tracy's heart pounded out signals as foreign to her as Morse Code. Her legs were threatening to melt like butter. And her brain seemed to have forgotten why kissing Chad was wrong.
If your book was optioned for a movie, what scene would you use for the audition of the main characters and why?
It was just another Friday morning in Harmony Valley. Tracy felt no stress at all.
And then he walked in.
Morning sunlight glinted off the blond highlights in his brown hair and outlined his broad shoulders. His eyes were the dark brown of coffee, no cream. Those eyes catalogued everything in the bakery, as if he thought there'd be a test later.
The conversation in the room dwindled and died. Chairs scraped. All eyes turned toward the newcomer, because Harmony Valley wasn't a pass-through town. It was practically the end of the road.
"Don't. Scare. Him." Dang it. Stress jabbed repeatedly at her stilted speech button like a child playing ding-dong ditch. Tracy swallowed her sudden discomfort and waved the man to the counter.
"Who came in?" Mildred asked, voice on the max volume setting. Apparently, she hadn't put in her hearing aids this morning, and couldn't see through her ice cube lenses.
Mr. Golden Glow chuckled as he approached the counter. He moved out of the sunlight, and became…No more normal. Still gorgeous. He walked like he owned the room, exuding a vibe Tracy had always admired—power, prestige, a winner of corporate boardroom games. Didn't matter that he wore jeans and a polo shirt. That walk said suit and tie. His confident air said I know people who can get you a job.
Tracy's mouth went dry, because she needed a better job. Unfortunately, she could practically feel the full extent of her vocabulary knot at the back of her tongue, clogging her throat.
She tried to remember her latest speech therapist's advice. Breathe. Relax. Turn your back on the person you're talking to.
Okay, that last one was Tracy's antidote. But it worked. Not that there were many opportunities to turn her back mid-conversation or in an argument without looking like a total jerk.
And how could she forget the advice of her speech teacher in college? Breathe. Relax. Imagine your audience is naked.
"What's good here?" Mr. Tall, Perfect, and Speech-Robbing stepped in front of her.
If your hero had a sexy-times play list, what song(s) would have to be on it?
It would have to be: Shut Up and Dance With Me (because he's a talker, not a playa')
What do you want people to take away from reading this book?
That everyone has their own journey to take and you can't measure yourself against someone else.
What are you currently working on? What other releases do you have planned for 2016?
The next installment of Harmony Valley is due out in October 2016: Marrying the Single Dad. It's about a beautician who is trying to be an upcycle artist (uses junk in her art) and the mechanic who has the perfect car grill for a project she's working on – but he won't give it to her.

Thanks for blogging at HJ!
Giveaway:

One commenter will win one autographed copy of a book from my Harmony Valley backlist (U.S. only). If the winner is international, they will be awarded one ebook from the Harmony Valley backlist.
To enter Giveaway: Please complete the Rafflecopter form and Post a comment to this Q:

Have you ever been in a situation where you just couldn't get the words out? What did you do?
Excerpt from A Man of Influence:
This excerpt is from the first chapter (and dedicated to Eunice fans):
Welcome to Harmony Valley." Eunice leaned forward, opening her eyes wide and blinking slowly in a way that was oddly hypnotic. "Are you or have you ever been married?"
"No." Wait a minute. Chad sat back in his chair. He was always looking for an angle on a story, asking personal questions in a way that didn't intimidate, not the other way around. "How'd you do that?"
"It's my eyes." Eunice blinked them in rapid succession. "They're violet, just like Elizabeth Taylor's. I've been told they have special powers."
Shades of retired superheroes. Chad almost laughed. Almost, because her stare had worked on him.
"It's the shock." Tracy picked up a rag and spray cleaner, along with a gray tub for dirty dishes. "Of all that purple."
Eunice harrumphed as if used to Tracy's teasing, and then fluffed her hair again. "Where is Jessica? She promised to try one of my mother's recipes. I don't see Horseradish-Doodles in the case." She stood, smoothing her pink polyester pants and setting the orange and navy quilt pieces aside, and then she marched toward the kitchen with a sly half-glance at Chad. "Watch Gregory for me, will you?"
"Let's pray." Tracy's back was to Chad as she cleared a table in the corner. "That we never sell Horseradish-Doodles."
"Horseradish-Doodles." Chad had traveled all over the world. To the dirtiest dives and the most luxurious 5-star establishments. He'd never heard of Horseradish-Doodles. "Is that a salty snack or a cookie?"
"Who knows?" Tracy shuddered.
Chad made a mental note to include Eunice and her Horseradish-Doodles in his piece.
In the playpen, the baby's kicks became more violent. He gave a little shout.
"Gregory wants you to pick him up." Tracy didn't turn around.
"I'm not sure that's wise." Chad didn't do babies. He'd heard there was a trick to it—picking them up, holding them, changing their diapers.
The old men playing checkers chuckled.
"Ah." Tracy turned and stared at Chad's shoulder once more. "You're one of those bachelors."
Intrigued as to how she'd lump him, Chad pretended ignorance by taking a sip of his latte.
"You're afraid babies are contagious." Tracy's smile. It was honest and mischievous. It hit Chad in the gut, warming him quicker than his latte.
Gregory shouted louder. Chad ignored him, trying to dissect the appeal of Tracy's smile. He liked women with sophistication and polish. Tracy didn't wear any make-up. Her black A-line apron wasn't sophisticated. She was as simple and homey as the town seemed to be.
Seemed? Nothing was as it seemed in Harmony Valley.
Someone called for Tracy in the kitchen.
"Go on. Pick him up." Tracy carried her loaded tray toward the swinging kitchen door. "He won't break."
"You're leaving him with me?" Chad could be a kidnapper or a child molester. He could grab the kid and be out the door before the checker champs could say, "King me."
"Thirty seconds." Tracy disappeared through the swinging kitchen door. He couldn't be sure, but he thought she'd been grinning.
Gregory shrieked, a test run to a full-blown tantrum, for sure.
The old men chuckled some more. Feminine laughter cascaded from the kitchen. These people didn't think he could do this.
Chad could pick up the kid. He could change a diaper. He'd changed them for his father. He'd changed so many he'd vowed never to change a diaper again.
He bent over the edge of the crib, getting a more pungent whiff of the Poop Monster. "You don't want me, kid."
Gregory grinned and drooled. But when Chad didn't pick him up, he kicked out again, blinked like Eunice, and then shrieked.
Chad felt as if he was being studied, tested, and stalked. By a baby. Not to mention the women in the kitchen.
Gregory gave another shriek, and then his lower lip began to tremble and his eyes to water.
"Don't do that." Chad reached for the kid. "They'll think I'm torturing you."
Before his hands reached Gregory, the kitchen door swung open. A woman with an olive complexion and a thick, dark ponytail hurried toward the crib. "Eunice, Gregory isn't a meter you use to measure a man. I'm so sorry." She swept Gregory into her arms and spun him around. "Hello, baby mine."
Gregory rewarded his mother with a round of giggles that eased the tension in Chad despite the awful smell coming from the kid's pants.
Eunice returned to the window seat and tsked. "I had such high hopes for you, Chad."
Excerpts. © Reprinted by permission. All rights reserved.
Book Info:
An accident cost Tracy Jackson not only her high-profile job but also her ability to easily communicate. Back in her California hometown, she's working at the bakery and painstakingly relearning how to speak. Now she has a new mission: to protect her community from Chad Healy.
The travel writer is in Harmony Valley to cover the Harvest Festival. And—big surprise—he's helping Tracy make her dreams happen. But his lampooning style could hurt her town's longtime traditions. Filled with conflicting emotions, can Tracy find the words to let Chad know how she feels before he's gone for good?
Book Links:


Meet the Author: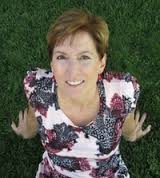 Melinda Curtis is an award-winning, USA Today bestseller. She writes sweet romance for Harlequin Heartwarming, sweet romantic comedy, and fun, sexy contemporary romances. Check out her Facebook page for her frequent giveaways. Sign up for her mailing list on her web site for FREE READS!
Website | Facebook | Twitter |