Today it is my pleasure to Welcome author
Sophie Jackson
to HJ!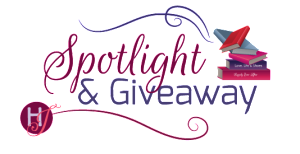 From award-winning fanfic phenomenon Sophie Jackson, the third novel in the sexy and emotionally intense blockbuster A Pound of Flesh series.
Please summarize the book for the readers here: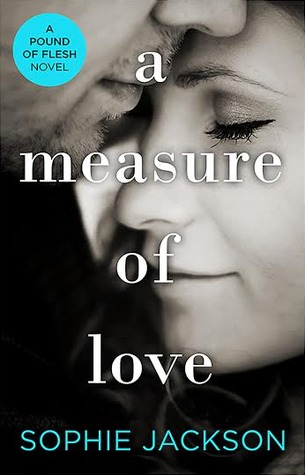 Following an urgent late night call, Riley Moore and his brother, Tate, travel back to Michigan to be with their mother and their sick father. Riley hasn't been back to Michigan for five years and knows that his return could dredge up a past he's tried to forget, including a past with the only woman he's ever loved, Lexie Pierce. Lexie is the woman who got away; the woman Riley has always wanted and still wants, but when they meet again a huge secret threatens to change Riley's feelings for Lexie forever.

Please share the opening lines of this book:
He was eight years old when he first saw her.
He stood, captivated, bicycle resting between his legs, as her family unloaded boxes from a U-Haul van outside a house down the street from his school. She twirled on the front lawn. Her blonde hair—stuck sticking out from the sides of her head in bunches —reached out like two helicopter blades as she whirled.
Please share a few Fun facts about this book…
Riley is the first character in the A Pound of Flesh series that isn't dark or brooding and that was quite a change for me. I seem to find writing angsty characters so much easier, but it was very enjoyable. It was lovely bringing characters from the previous books in the series into Riley's world, as well as introducing Riley's family, including his brothers, who I hope the readers love as much as I do.

Why should reader pick up this book?
I know that readers of the A Pound of Flesh series have been waiting for Riley's story and I hope that this is worth it. Riley is a very optimistic and loveable character whose honesty and vulnerability makes him one of my favourites. Whereas A Pound of Flesh and An Ounce of Hope included darker themes, Riley's story, although hard at times, is humorous and light. His story is told over twenty years of love and heartbreak and hurts in the most delicious of ways.

Please tell us a little about the characters in your book. As you wrote your protagonist was there anything about them that surprised you?
Riley has always been a positive character throughout the rest of the series, continually being the light relief, so it was interesting to see him so vulnerable and pained in parts of the novel. Lexie is a woman who has made mistakes, but she is strong. She fights for what she believes in and stands up for those she loves. She and Riley understand one another, despite their differences and disagreements. It would be easy to dislike Lexie and, honestly, at times, I did, but her heart is always in the right place.

Do you think there's a common trait or a je ne sais quoi that your heroes must have?
All of the men in my novels have a dark side, lives that haven't been easy, and that always appeals to me. To see these characters broken and then healed by the women who love them is always a joy to write. The women in my novels are always strong. They know what they want, they're smart and compassionate and stand by their men no matter what.

Did any scene have you blushing, crying or laughing while writing it? And Why?
This scene was one of my favourites and made me warm, fuzzy, and a little in love with Lexie and Riley. This snippet is from a flashback of when they were seventeen, just before they both go off to college. They are crazy for each other and have dreams of being together forever:
Riley tried to swallow past the huge lump of exhilaration and emotion that abruptly lodged in his throat. "You'd come with me. To New York?"
She raised a hand and ran it through his hair, making his eyes roll back into his head. "I'd go anywhere with you."
"Lex," her name escaped his lips before they crashed down onto hers.
Jesus. Riley had never heard news so good and his chest almost burst with relief. He'd worried so much about leaving Michigan to go to college—even considering options closer to home—but he'd all but pushed it to the back of his mind, not wanting to consider what it would do to his heart to be separated from his Lexie. But now? Now all he wanted to do was lose himself to her, and then show her what her words meant to him.
If your book was optioned for a movie, what scene would you use for the audition of the main characters and why?
The scene that I would choose is when Riley and Lexie meet for the first time after five years apart. There is so much history between them, love, confusion and hurt. The chemistry between the two leads would have to show all of that:
Riley recognised recognized the voice before he even turned to see who was standing at the end of the aisle. Jesus fuck. She sounded just the same as he remembered and caused his heart to do an honest-to-God cartwheel in his chest. Her name left him as a whisper when he finally allowed himself to turn and found, once he did, that he had to reach out and clutch the edge of the nearest shelf. His, his legs shook so damned hard.
"Riley." Lexie's eyes flickered quickly between Riley and the boy standing at his side. It didn't make Riley feel any better that she looked as surprized surprised to see him as he was to see her. In fact, she looked plain terrified. "I . . . What—how—how are you?"
Riley cleared his throat. "I'm good." He tried to smile but it felt forced and tight, and holy hell, did she have a septum piercing? "And you? How're you?" he stammered. "You look . . . well."
What a fucking understatement that was. She was beautiful. Her hair was as blonde as it had always been, but now she had bangs that framed her face. The rest of it was long and braided and sat on her shoulder. Her glasses were ones he'd never seen, but they were the obligatory pink he forever associated with her. Despite the frames being thick, they did nothing to hide the blue of her eyes.
What do you want people to take away from reading this book?
I hope they laugh. I want them to feel hopeful and want more from the characters. It would be perfect if my readers closed the book loving Riley as much as I do.
What are you currently working on? What other releases do you have planned for 2016?
There are no other releases planned for this year. I am tinkering with a couple of things—one that is very different to what I've done before—and hopefully they will be available in the next year or so.

Thanks for blogging at HJ!
Giveaway:

2 Print copies of A MEASURE OF LOVE (A Pound of Flesh) by Sophie Jackson
To enter Giveaway: Please complete the Rafflecopter form and Post a comment to this Q:

Which character from the A Pound of Flesh series who hasn't had a book yet would you like to know more about?
Excerpt from A Measure of Love:
"Jesus fucking Christ, I think you broke my rib!" Carter lifted his T-shirt for the hundredth time, showing off the circular deep black bruise and scrape that was growing nicely under his left nipple. "See what they did to me?" he exclaimed to the waitress pouring iced water into Tate's glass. She laughed lightly and shook her head before leaving the table.
The bruise was a result of one of Riley's leaping-through-the-air-, Will-Smith-in-Bad-Boys–-style- shots from his paintball gun. It had been awesome, and Carter had been whining about it for nearly three hours. It looked painful as all hell. Riley was still laughing.
"Quit being such a baby," Tate, Riley's brother, commented next to him with a chuckle, while elbowing his marine Marine friend, Steve, in amusement. "Anyone would think it hurt."
"Fuck off," Carter grumbled, dropping his T-shirt and adjusting his position on his seat. A round of jeers erupted around the restaurant table and Carter reached out again to smack Riley in retaliation.
"I have bruises, too," Riley protested, warding off Carter's attack. "In no small thanks to this prick." He whacked Tate's bicep with his knuckle.
"Think of it as thanks." Tate smiled with a small shrug.
"For what?"
"For me putting up with you."
"Yeah, awesome." Riley rolled his eyes and sipped from his beer bottle. "That's so thoughtful of you. I should have gotten you to pierce my cock with a white-hot sewing needle while you were at it."
Tate didn't miss a beat. "I have a fork," he said, picking up his cutlery.
"S'S' okay," Riley retorted. "You can keep it. Add it to the stick and thumb that's already up your ass."
"Jesus," Max complained, running his palms down his face. "I forgot what you two are like."
Excerpt. © Reprinted by permission. All rights reserved.

Book Info:
Life in New York for ex-con Riley Moore is pretty damn good, until a call from his mother shatters the calm: his father has suffered his second heart attack in two years and is in a critical condition. Leaving everything behind, Riley flies home to Michigan for the first time in five years to support his mother and do his best to make amends with his father. He also tries not to think about Lexie Pierce, the only girl he ever truly cared about, and who broke his heart.
When they inevitably meet, memories of their love make Riley yearn to reconnect, despite the pain they both suffered. Though she's wary, and has a secret she's hidden from him for five years, Lexie has little willpower when it comes to Riley and she agrees. Besides, after all that has gone before, she owes it to both of them to find out if they can love each other again.
Can they both overcome their sorrow and secrets and finally share their life together?
Buy link: http://books.simonandschuster.com/A-Measure-of-Love/Sophie-Jackson/9781476795614
Book Links:

Meet the Author: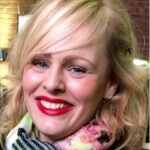 Sophie Jackson writes fanfiction under the online handle Jaxon22. She is the author of the award-winning A Pound of Flesh series, including the e-novellas Love and Always and Fate and Forever. Follow her on Twitter: @SophieJax